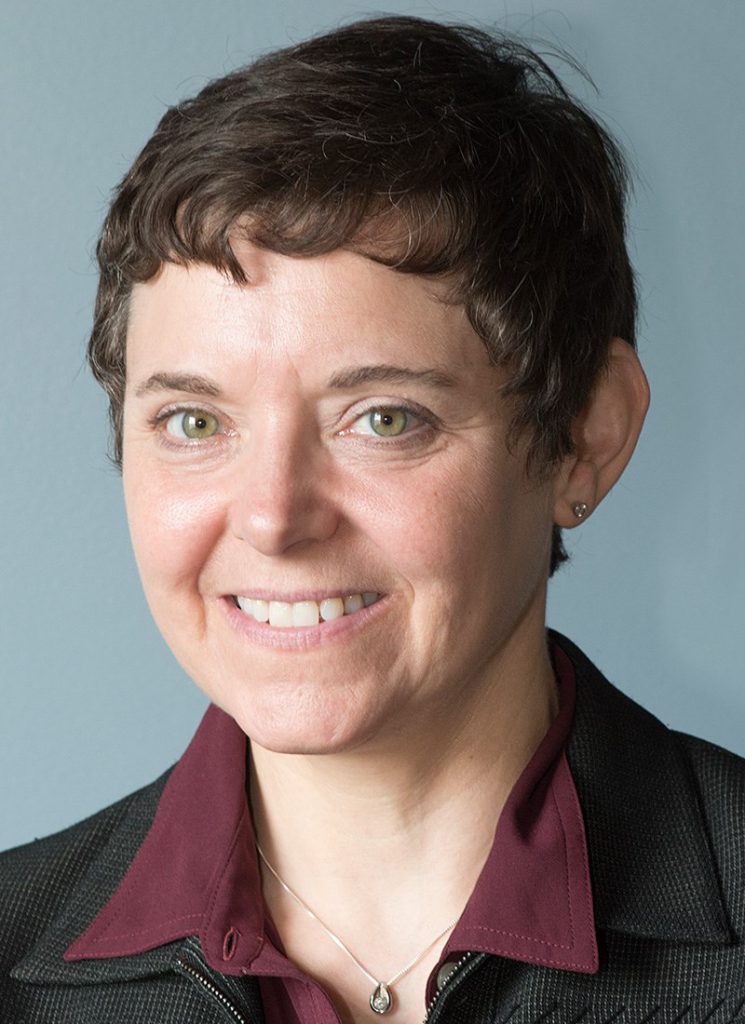 Anne Maglia was promoted to Vice Chancellor for Research and Innovation at UMass Lowell in July 2022. Maglia served as the Associate Vice Chancellor for Research Administration and Integrity since 2016 and played a central role in elevating the university's research enterprise, including increasing total research and development expenditures by more than $26 million.
Prior to joining UMass Lowell, she served at the National Science Foundation as a science advisor and program director for large biological infrastructure such as the $460 million National Ecological Observatory Network.
We recently sat down with Vice Chancellor Maglia to discuss her new role and her plans to elevate UMass Lowell to a top national Research 1 (R1) university.
What are you most excited about starting in your new role?
I'm looking forward to expanding resources and opportunities for our researchers. We have anticipated our growth over the years so we have a solid foundation in place for implementing ideas and initiatives that will propel us to the next stage of research productivity. At the same time, I'm listening to our researchers to learn their needs to ensure we are all able to conduct our work effectively. My new role provides a greater ability to advocate for them.
I am also excited about forming new relationships and cultivating existing ones with academic, industry, government and community partners. We know we can make bigger impacts by aligning with organizations that share our values and goals, and we're thinking creatively about ways we can collaborate to have real impacts like bringing inventions to market and effecting policy change.
You mentioned anticipating research growth, which has certainly come to fruition. Research activity and expenditures have grown substantially over the past decade. What would you attribute to this success?
We have outstanding faculty, students, and staff who are committed to doing great research. They are creative, smart, pragmatic and incredibly hard working. Our people aren't afraid to roll up their sleeves.
UMass Lowell has also built a culture of truly interdisciplinary approaches to research and innovation, including tackling societal challenges. Our Research and Engagement Centers are a great reflection of this. These centers combine experts from across fields to ensure we're taking a holistic approach to discovery and viewing challenges from all angles.
We also have a strong (and growing) university commitment to providing resources for researchers such as better start-up packages for new faculty, new CRF equipment, and building and renovating for state-of-the-art buildings and facilities. We're also growing our "soft" infrastructure of research support including enhancing our central research administration team, adding more college-specific research administrators and providing more proposal support and professional development activities.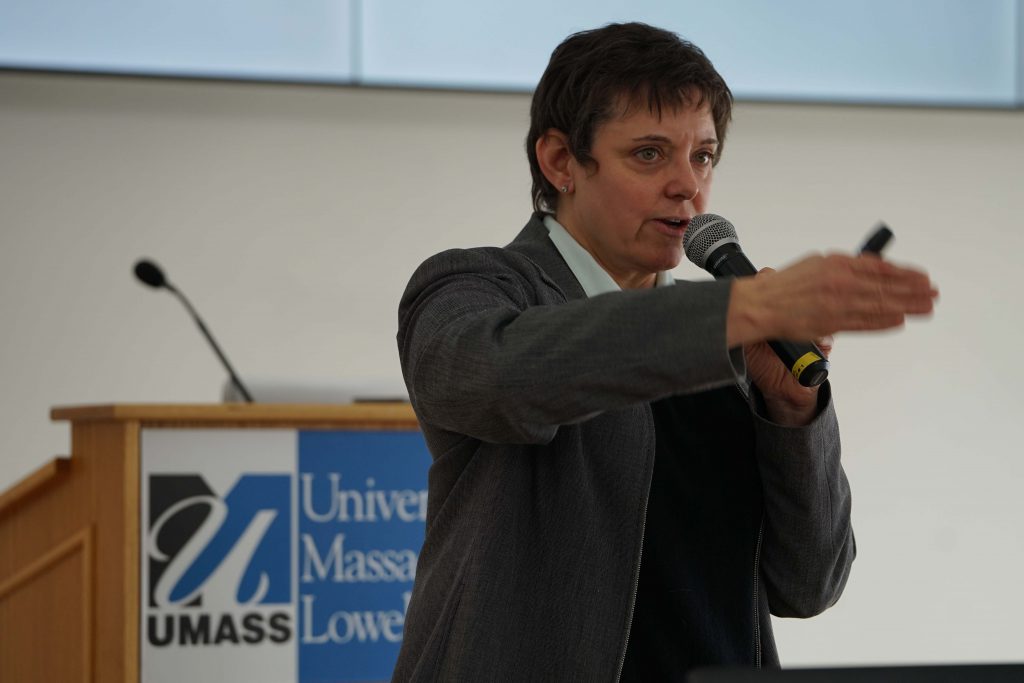 How does UMass Lowell become a R1 University?
If we continue to grow (in both research expenditures and Ph.D. graduates) as we have over the last six years, we will likely reach R1 without changing many of our current processes and initiatives. I think the bigger question is how we are going to achieve this goal in a way that benefits the entire campus, is sustainable, and provides new positive opportunities for our faculty and students. We know that will require additional investments in research infrastructure while maintaining our campus culture and teaching excellence.
Are there any new initiatives you are planning to introduce to help UMass Lowell reach R1?
We are in the early stages of strategic planning for our continued research growth, including attaining R1 status. The working groups in our strategic planning committee have been tasked with figuring out how we continue to grow comfortably and sustainably. An early goal for me is to find ways to support Chancellor Chen's visions of research growth, external partnerships, and student experiential learning. I anticipate that the strategic planning groups will provide many great ideas for how we accomplish these goals.
Student experiential learning is a large part of Chancellor Julie Chen's visions for UMass Lowell, providing paid career experiences for all students. How do you see the role of research in this endeavor?
I think research can have a great impact here, and I can speak from experience. I'm a first-gen college student and struggled with finding a major that stuck. I eventually quit school and worked in the family restaurant. In my first semester back after deciding to return to college, I took a course that led me to complete a paid independent research experience. I loved it, and I finally found a direction and my passion for biology and research.
Much of my motivation for growing UMass Lowell's externally sponsored research portfolio is so that we can provide funded research opportunities to any student who wants to participate, especially those for whom a research experience could help them enrich their learning, develop hands-on skills, build self-confidence, and find their career path.
What is the most important thing you have learned or honed that has helped prepare you for your new role?
I think the most important thing for me is to be compassionate and put people first. While it feels great to achieve goals, being kind and helping others succeed is really what makes work feel worthwhile to me. Focusing on people makes other things feel a little less important, and that makes it easier for me not to stress too much over the small stuff.