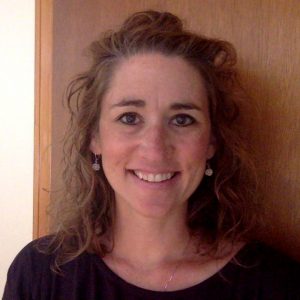 Rebecca Richards, associate professor in the Department of English, wants women, queer folk and people of color to know that there is a space for them in the video game community.
While Richards acknowledges the misogyny, homophobia, transphobia and racism that exists in game culture, she is interested in studying the rhetoric of video games that are telling a different story. When Richards examines video games as a part of her research, she looks at the ways in which players receive and interact with the text, storylines, visuals and modes of play to create meaning.
Currently working on her new book entitled Not Playing Around: Feminist and Queer Rhetorics in Video Games, Richards studies how video games create rhetorical actions that may lead to empathy, learning, and socialization outside of the virtual space. More so, she sees a strong potential for video games to include writing and stories that involve the experiences of minority groups.
For example, in one of her recent articles that her new book will expand upon, Richards details the act of "stealth" in video games as a means to simulate how women must sneak past or around national gender norms and rules, as true in the physical world. When a character in a video game is stealthing, they are hiding from and eluding authorities and systems that are in opposition to the character.
Richards explains that in République, a video game that takes place in a dystopian setting, the female protagonist, Hope, is trying to navigate out of a detention center, and the game player takes on the role of a hacker of the facility's technology in order to support her escape.
"Stealthing in gameplay requires patience and interpreting different signs, and it's feminized. It's not aggro (engaging in violence). Stealthing means knowing that people don't want you to exist and figuring out a way to exist in spite of that," says Richards.
Considering the format of the game and role of the player in supporting the protagonist with unique approaches opposite to the overtly violent behaviors in a multitude of games, Richards argues that the player can develop empathy for women, immigrants and detainees in the context of the real world.
In addition to stealthing, Richards is also exploring "indie games," independent games that are more often known for their ability to employ creative freedoms, and the reasons why queer and feminist rhetoric have found a home in the space. Overall, she is examining the power of whose stories are being told, how they are being told and the ways in which these stories are perceived by the audience.
As Richards continues to conduct research for her book, she is also looking forward to finally arriving on campus to begin teaching in-person classes at UMass Lowell. Richards started in her new position during the global pandemic in June 2020 after almost ten years as a professor at St. Olaf College in Minnesota. She is especially excited to teach her "Writing About Video Games" course in Spring 2022 where her students will have the opportunity to play and analyze video games.
"People often recoil when I ask them if they play video games, especially those in minority groups. I want to encourage all people to have fun and build community with video games as a part of their regular media diet. I would like to demystify how women, queer folk and people of color are playing games and where they are finding inspiration and joy, and helping others find that joy too," says Richards.