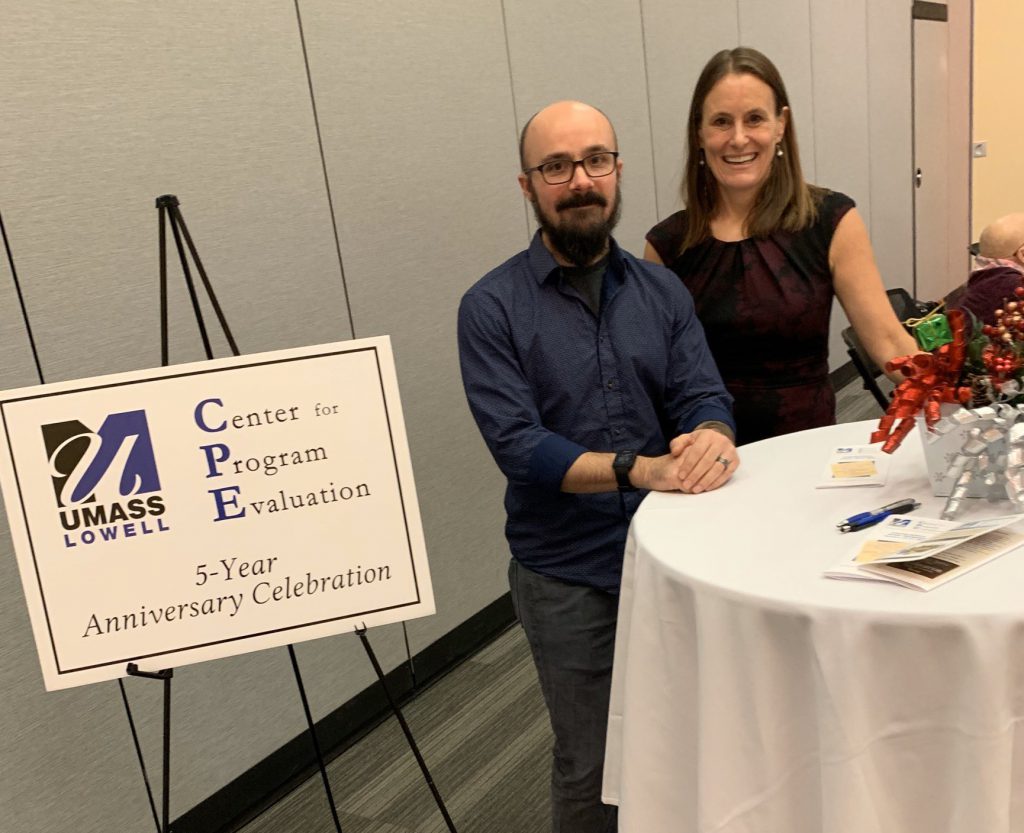 "Educational research and evaluation is applicable to all fields," says Jill Hendrickson Lohmeier, associate professor of education and co-director of the Center for Program Evaluation (CPE) at UMass Lowell. Reflecting on the last half-decade of progress at CPE's recent 5-year anniversary celebration, Lohmeier recounted the extensive interdisciplinary work the center has completed with at least 50 faculty members representing all six colleges on campus.
Since becoming an official research seed center in 2013, the Center for Program Evaluation has supported not only the university but also the regional community in improving programs and services. From its project work on 24 grants and contracts representing more than $900,000 in funding to completing 57 evaluation reports, the CPE has evaluated programs for an array of institutions including higher education, K-12 education, and government agencies.
Program evaluation is critical to education and any organization seeking to strengthen the quality of its programs. Evaluation offers a close examination, in a systematic and structured approach, of program effectiveness in practice. With an inquiry-based, data-driven method, structural, programmatic and policy changes are made to improve outcomes, a reality which the CPE has proudly seen and influenced among many of its partners.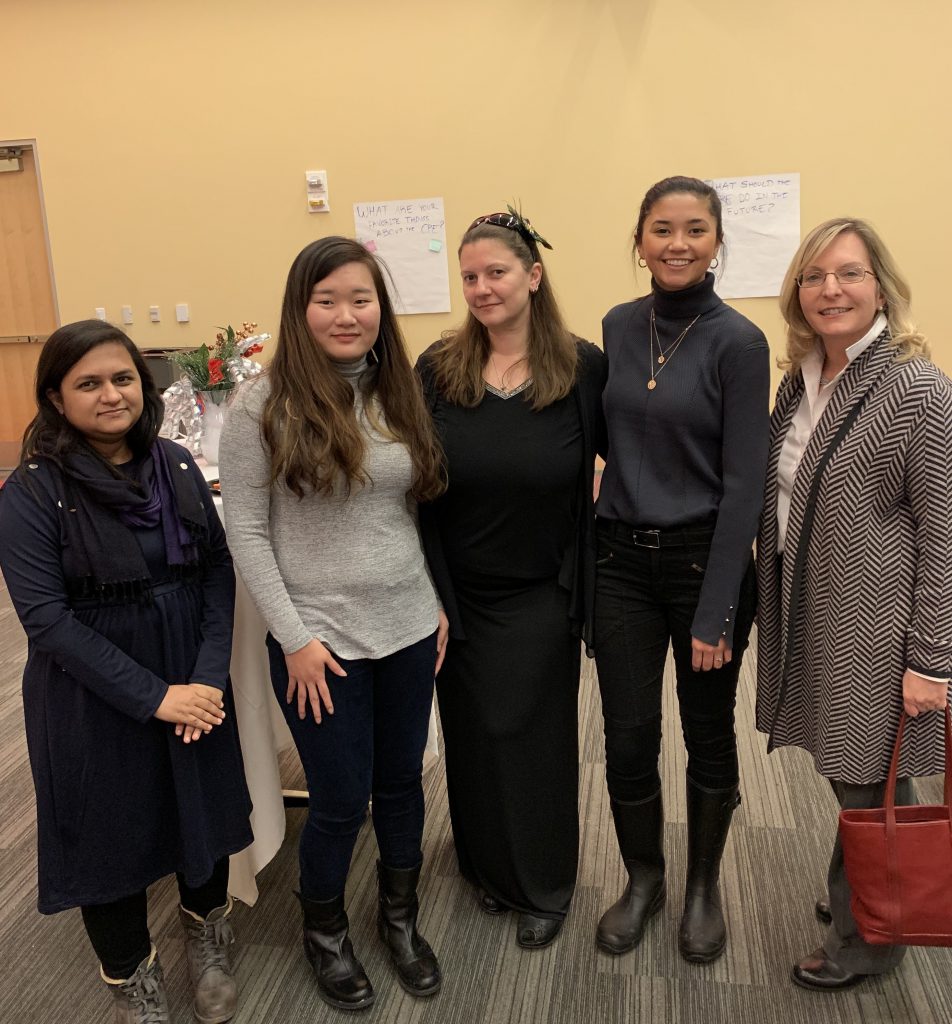 As program evaluation becomes more widely adopted and with increases in demand, the Center for Program Evaluation affords its students hands-on, experiential training with the opportunity to work on real projects. Over the years, the CPE has employed a total of 27 graduate, undergraduate and even high school students. Truly interdisciplinary in nature, these students come from a variety of majors including education, global studies, criminal justice, psychology, history, chemistry and engineering. With real-world experience in hand, 10 of these students have earned a PhD or EdD, many have contributed to the more than 50 conference presentations by CPE, and five students have won an award at the annual Student Research and Community Engagement Symposium.
In addition to training students, the Center for Program Evaluation offers monthly brown bags and interdisciplinary workshops to the public.
"There is a holistic approach to program evaluation at this center. Not only do they practice program evaluation, but they also train student and faculty researchers and they focus heavily on evaluation research. The uniqueness of this center is that all three of those work in coordination, which puts them in a position to take a national leadership role," says Anne Maglia, associate vice chancellor for research at UMass Lowell.
While encouraged by the center's accomplishments throughout the years, Jason Rydberg, the newly appointed co-director of the Center for Program Evaluation and assistant professor in the School of Criminology and Justice Studies, is enthusiastic about the next five years. With eyes set on becoming a full research center, creating an advisory board, enhancing future workshops, and continuing to contribute impactful research and theory to the field, the Center for Program Evaluation is rapidly growing and improving alongside the partners it supports.