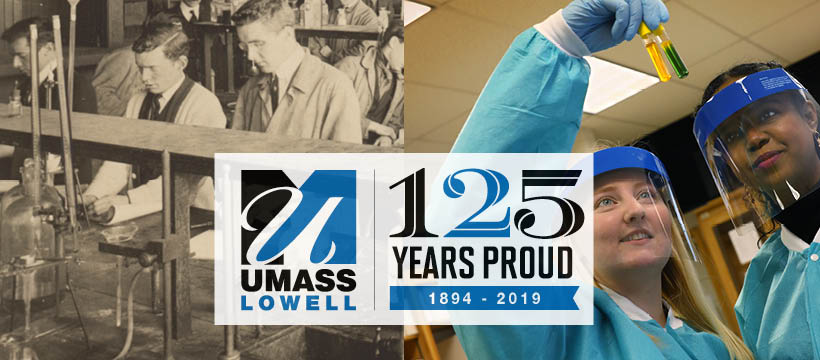 UMass Lowell is a nationally ranked public research university at the forefront of cutting-edge, applied research. With a multidisciplinary, visionary approach, our faculty and students translate discoveries into practical solutions that solve the world's greatest challenges.
Join us as we share an insider look at the groundbreaking research conducted at the university. As we ring in the new year with a new blog, we wanted to take a moment to celebrate the highlights from 2019, a year that marked the 125th anniversary of our storied history.
Looking back at a full year of accomplishments, we are energized and eager for a bright 2020.