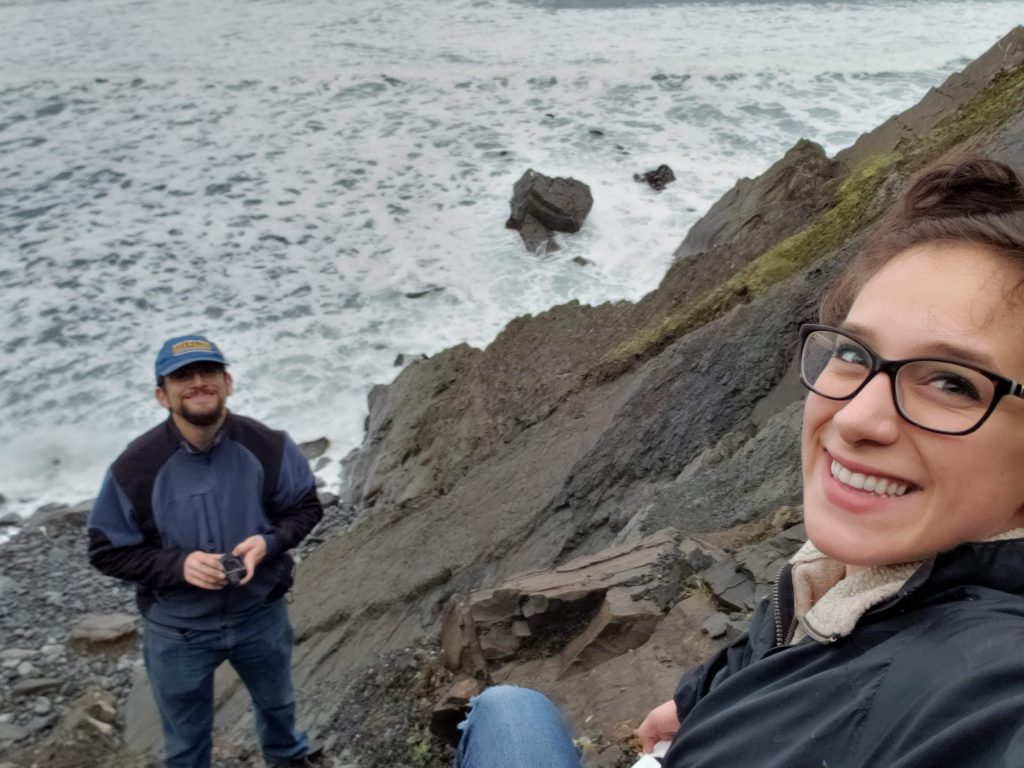 As an undergraduate student, Ericka Boudreau found herself in southwestern Oregon collecting samples of sandstone. Boudreau traveled with Asst. Prof. Richard Gaschnig in the Department of Environmental, Earth and Atmospheric Sciences to conduct research on the origins and potential movement of rocks along the west coast in North America.
Currently, there is a controversial theory that these rocks were naturally transported thousands of kilometers from south to north between 100 and 50 million years ago in the Mesozoic era. The research team is looking for evidence of this movement (from southern California to southwestern Oregon) through geochemistry, analyzing key element ratios and isotopes in order to find a match in geochemical data to that of other terrains.
In doing so, the team's study may shed light on what Earth may have looked like millions of years ago. Stemming from evidence of the existence of the supercontinent Pangea, geologists are still piecing together how the supercontinent fragmented into the current continental landmasses. "Our work is based on being able to reconstruct the past, examine what the Earth looks like in the present, and perhaps predict what it may look like in the future," says Boudreau.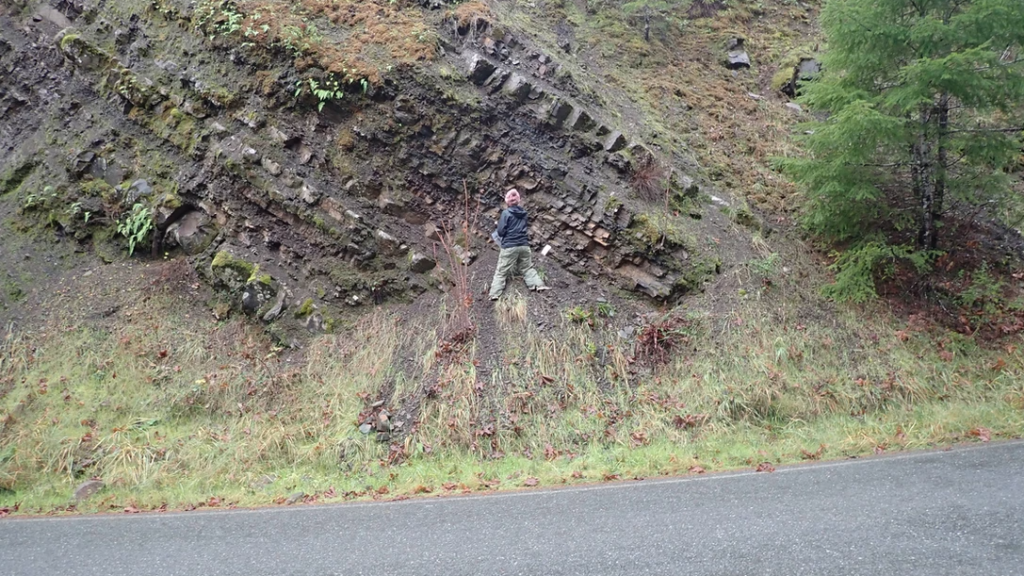 During the three-day hike, the team collected 31 samples of rocks including sandstone, conglomerate and shale, which were eventually shipped back to UMass Lowell for study. In the lab, Boudreau helped prepare the samples for analysis by washing and pulverizing the rocks to look like fine-grain sand. Then, they ran them through a water table to remove clay-sized particles and also through a chemical called iodomethane to concentrate the heavy minerals that contained the information they were looking for. Eventually, a small fraction of the minerals were observed under a microscope and processed through specialized instruments for a set of data including ages and trace elements.
Boudreau, who received her Bachelor of Science in Environmental Science at UMass Lowell, is currently completing her master's in Environmental Studies with an Environmental Geoscience concentration and analyzing all the data for her thesis. Much of the work involves reading the findings from previous research to make connections to her own collected samples. Boudreau is specifically looking at five minerals (zircon, monazite, titanite, garnet and rutile) and comparing her data with that of others to support a place of origin. For example, rutile is a mineral that records thermal events and metamorphism, so when analyzing her own dataset, she can research metamorphic events that happened during the age bracket of the rocks she collected in order to match a location.
As just one example of a type of analysis among many, Boudreau is grateful to be working with Gaschnig who has access to a large amount of data including multiple types of analyses for each mineral. Boudreau was also able to fund additional data after being awarded the Stephen G. Pollock Student Research Grant by the Northeast Section of the Geological Society of America.
Boudreau enjoys playing this detective work in the lab, but also finds joy in being in the environment. When Boudreau signed up to support Gaschnig in his study, she never thought she would have the opportunity to travel for such hands-on experience.
"Being out in the field, it was exciting to see macroscopic events in person. At one of the sites, you could see these different sedimentary layers that were all folded into a big arc so you could tell a big piece of land crashed into that area at one time and folded these rocks. It was cool to see these ancient processes in real life," says Boudreau.
As Boudreau lives out her passions, she is grateful for her family, friends and community for supporting her journey. Being a mother of two, Boudreau credits her network for helping her balance her schoolwork, research and personal life. And with no plans to stop, sights set on gaining experience in industry and enrolling in a Ph.D program in the future, Boudreau is also looking forward to sharing her love of geology with her kids by taking them to Iceland to see the volcanoes someday.