I arrived in Taupo late in the evening after a 7 hour bus ride. The plan was to sleep on the bus, but there were too many pretty sights! There first hour of the trip was along the West Coast of the North Island, right on the water. The waves were almost crashing on the road! The rest of the way was rolling hills and LOTS of sheep.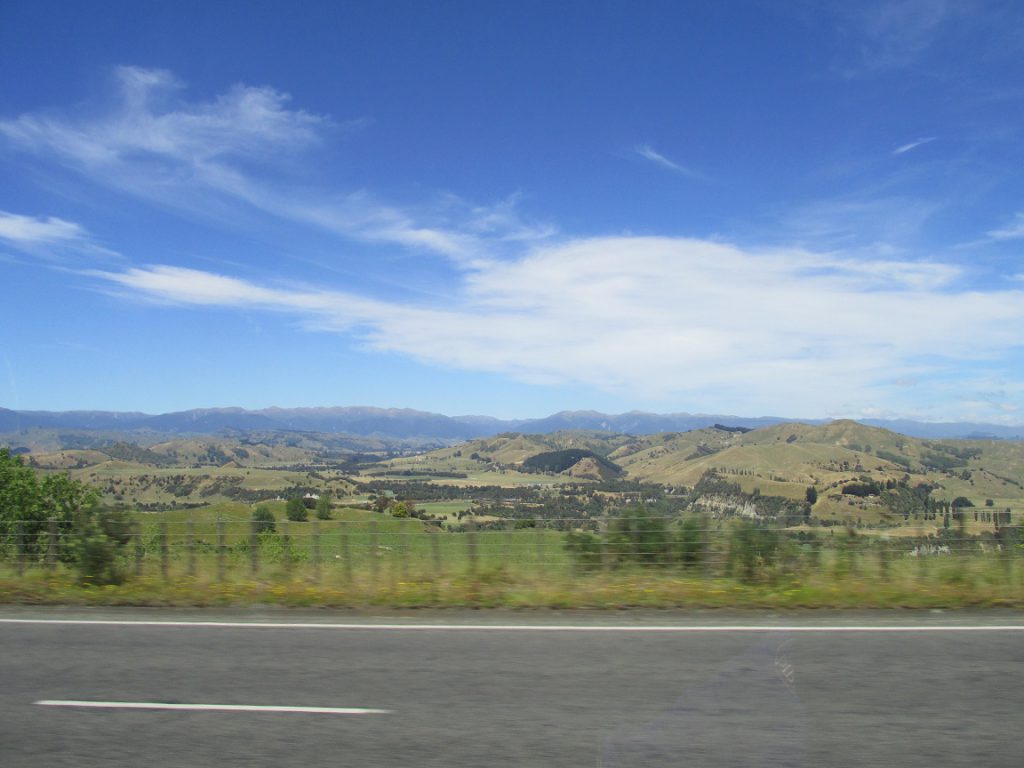 When I got to Taupo, it was a lot warmer than Wellington, because there isn't as much wind! It was great. I made my way to the hostel and it is definitely my favourite by far. There is a little garden in the center of the hostel where everyone hangs out and plays music at night.
I woke up at 4:30 am the next day, to catch my 5am shuttle to the National park to do the Tongariro Alpine Crossing. It's 19.4km not including the side tracks. I got there at 7am and went on my way ! It was incredible. The last shuttle was scheduled to leave the end of the crossing at 4:30pm, so I had 9 1/2 hours to complete the crossing. It usually takes people 5-6 hours, and the extra side tracks – are supposed to take – (foreshadowing the end of this story) 3 hours. I decided I was going to do one of the side tracks… Mount Doom ! The mountain from Lord of the Rings.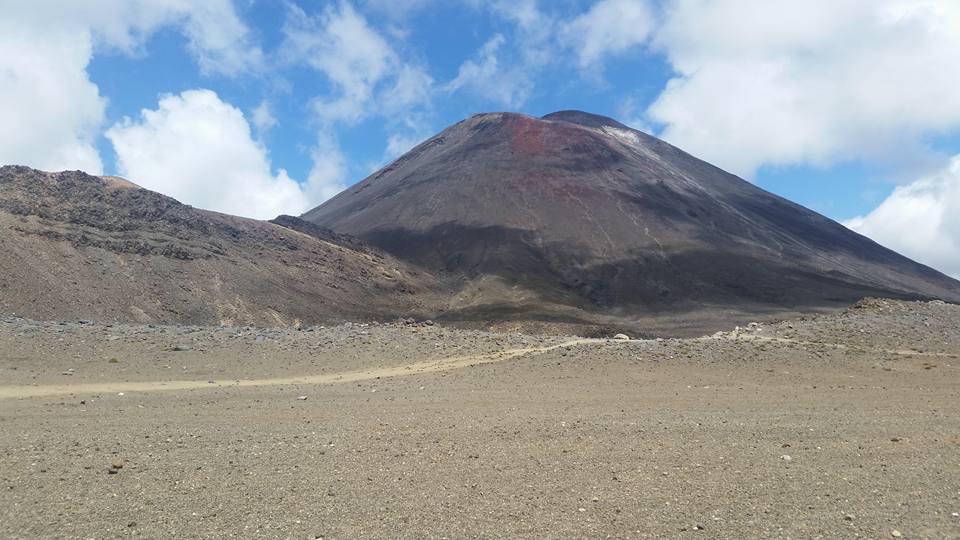 I didn't realize until about a quarter of the way up that it got harder and harder as you went, and by about halfway up, there was no solid ground, only volcano rocks and dust to grasp onto. It was really difficult.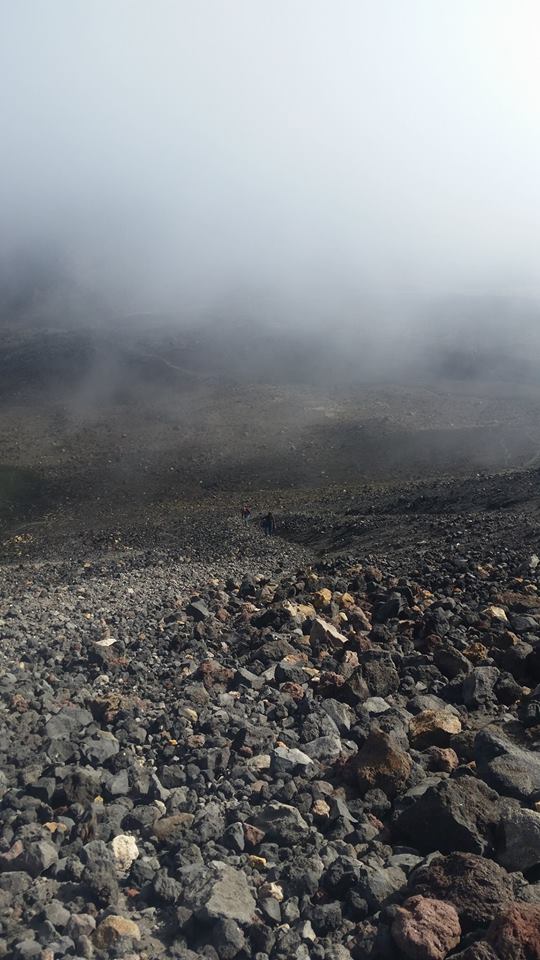 After 2 hours, I finally made it to the top ! I thought it would be the most rewarding thing ever, but then I looked down, and realized that I had to get to the bottom at some point, and suddenly I was terrified.
I started climbing back down, and slowly realized that climbing was not the way to go! You had to basically slide down on the rocks, almost using your shoes as skis, but making sure you lean back in case you tripped!
About three quarters of the way down I stopped staring at my feet and looked out and realized how incredible the view was, and that's when I felt super proud of myself!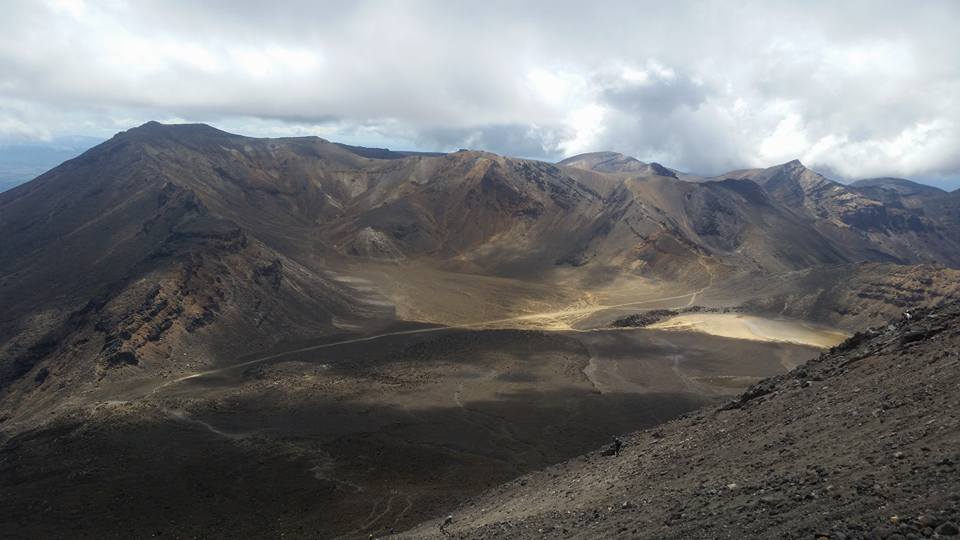 After about an hour and a half of climbing down, I made it to the bottom. I couldn't believe I had done it ! But I didn't have any time to wait around, so I headed out. I was already behind by a half hour.
After about 2 more miles, there was another fantastic view! The red crater :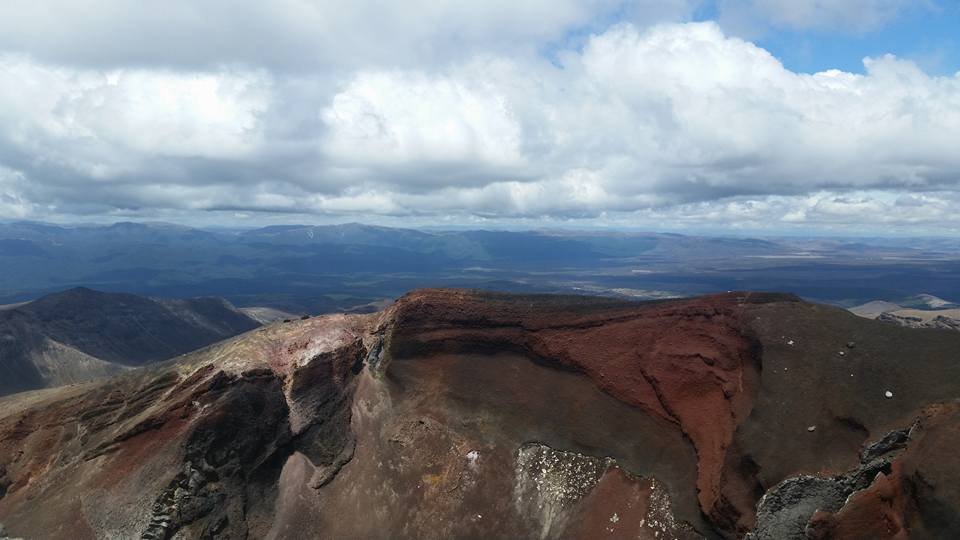 After the red crater, it was all downhill from there! Phew. At this point, it was about 1pm. I had 3 and a half hours to get back to the bus, and about 4 hours left of walking to do. Hurry!
After walking down the hill and around the corner from the red crater, there was another stunning photo op : the emerald lakes :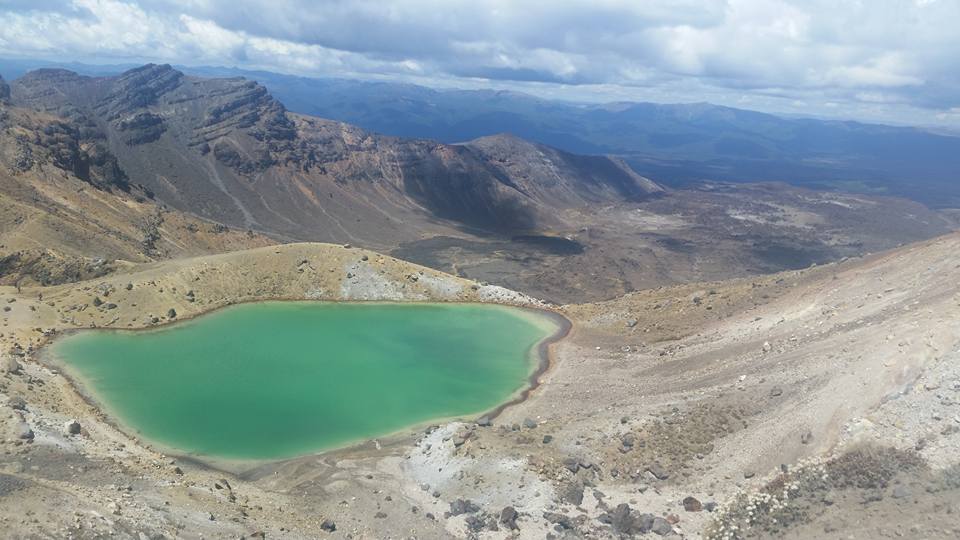 From the emerald lakes, you could also see another lake in a different shade of blue :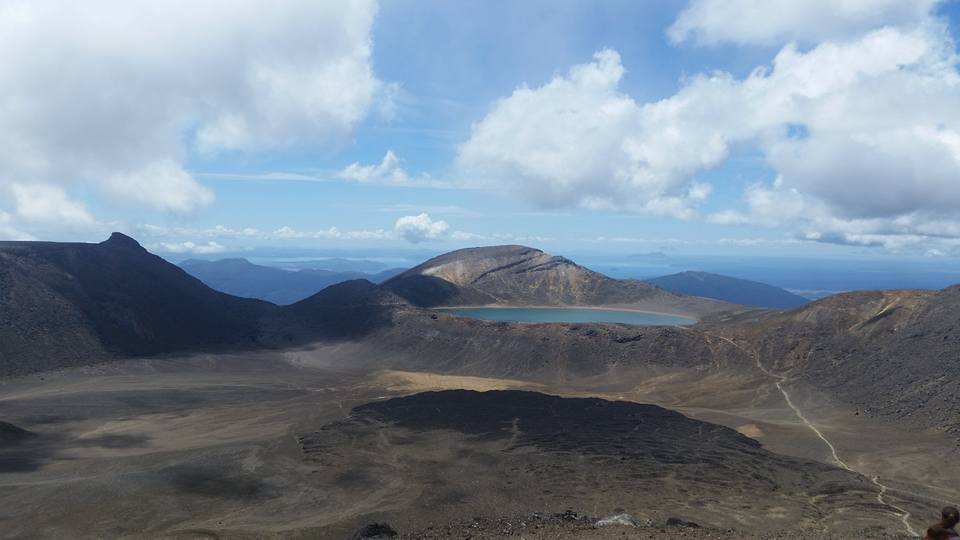 I had about 2 hours left to walk up and around that lake, and then back down to the other side! At this point I realized I might not make the last bus, but I kept trying!
After you round the corner behind that lake, you can see the end, but it's very far away! And not a very straight route! There was no way I was going to make it! The bus driver told us when he dropped us off, that if we weren't going to make the bus, we needed to call them to let them know so that they didn't call New Zealand Search and Rescue. I reached for my phone but realized I had no reception! Why would I ? I was in the middle of the mountains. I kept going until I ran into another person and I asked if they had reception, but they didn't ! Oh no!
The clock hit 4:30, and I was only about 10 minutes away ! Man, I was so close.
I made it to the end and when I tried to make the call, my phone wouldn't turn on! I asked another friendly bus driver if he could call my shuttle, and he so kindly did, he even offered me a ride! I made it !
The next day, my legs hurt A LOT, so I just went on a nice short walk to the nearby waterfall called " Huka Falls"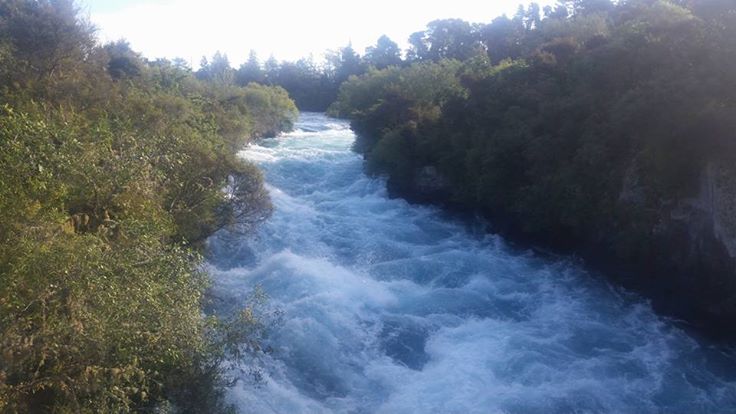 On my last day in Taupo, I went sailing on the Great Lake, and saw maori rock carvings.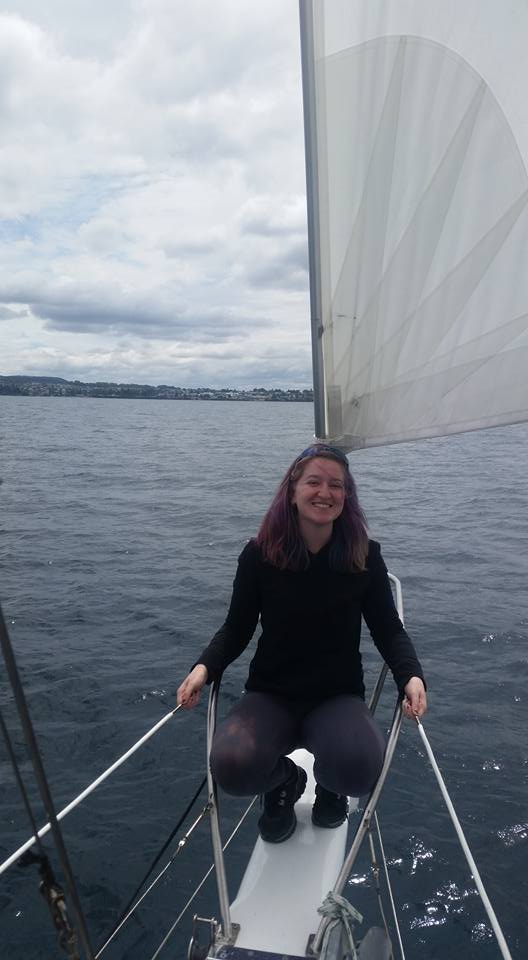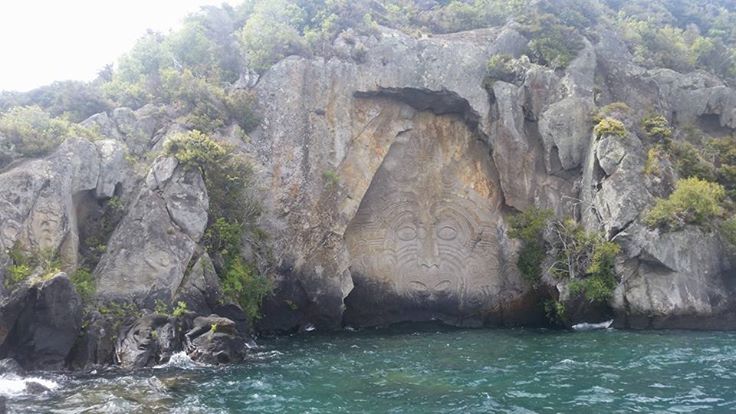 Onwards to Rotorua!