Penguin Island
Penguin island is a great day trip from Perth. You can take the train from Perth CBD to Rockingham station and then take a bus to the Penguin Island discovery centre. It's about 45 minutes from Perth CBD. Once you get there, you can figure out what kind of tour you want to do ! There are many options, but the one I picked was the glass bottom boat tour that then drops you on the island. If you're brave enough, you don't actually have to take the boat to penguin island. It's sometimes dangerous depending on the current but you can walk across the sandbar, a lot of fishermen do it as the island is only about half a mile from the mainland! If you do happen to go on one of the boat tours , they will take you around to see the surrounding island, like Seal Island! Seal island isn't actually home to seals, but sea lions! There are about 15 of them that lounge around on the beach in the sun, and they are generally surrounded by lots of pelicans too!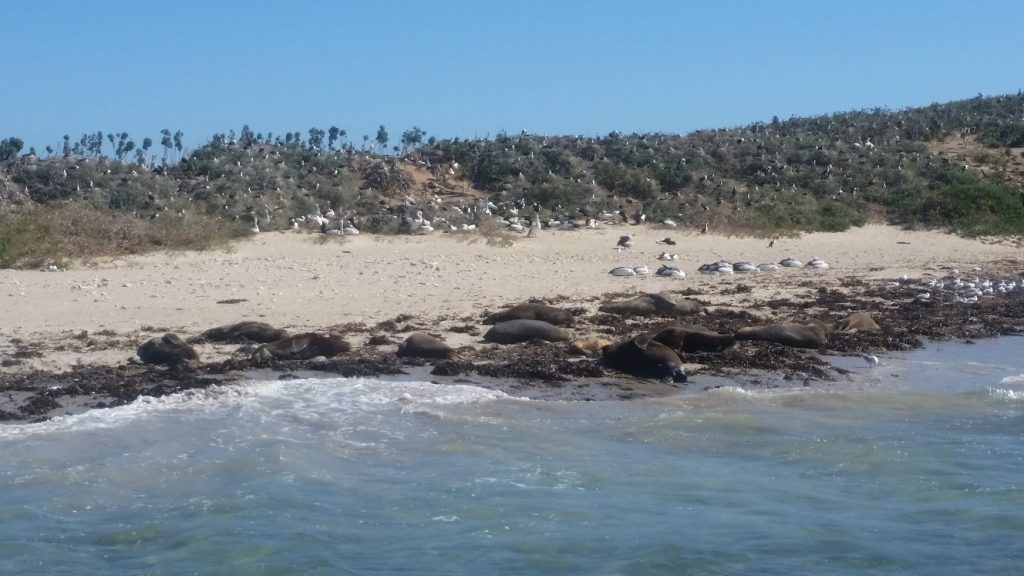 After seeing Seal Island, you will make your way past Camel Rock, which is, you guessed it, a rock that looks like a camel!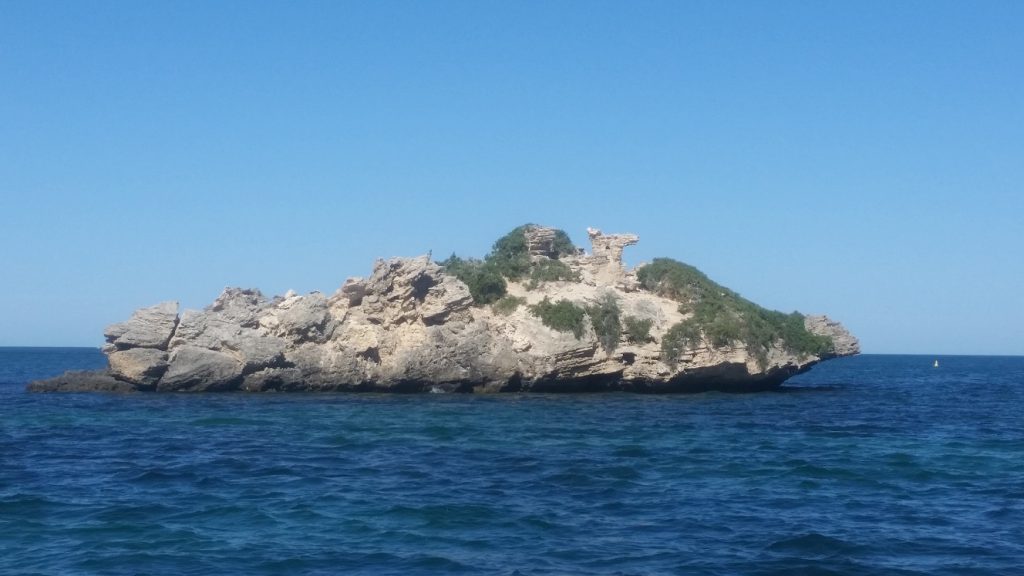 If you are lucky, you may catch a glimpse of a dolphin on a nice day. They tend to follow the rays around in the sea grass because the rays swim so low that they scare out all the little fish. Easy lunch for the dolphins!
Your next stop on the boat tour will be Penguin island, hooray!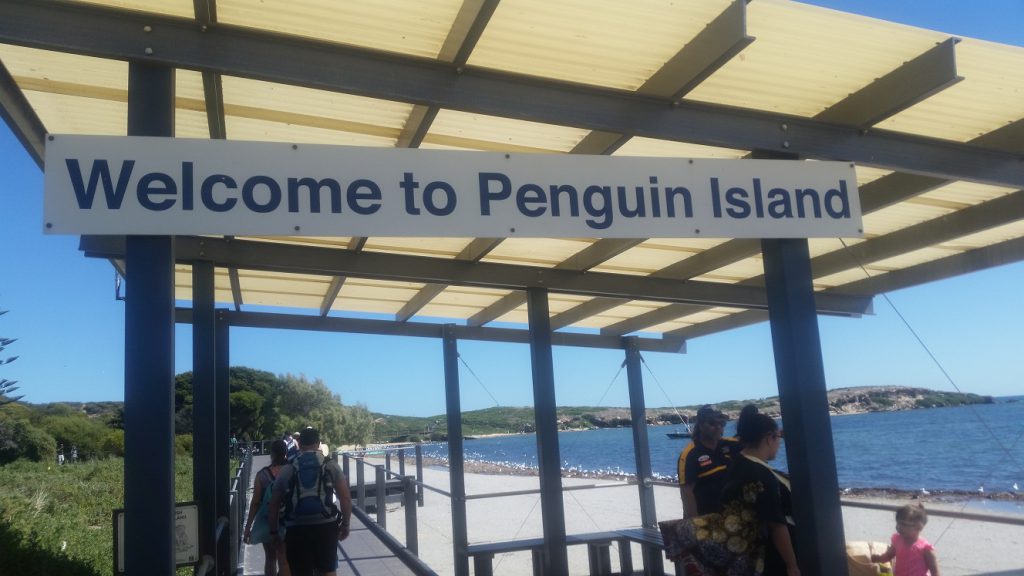 Make sure that you pack enough snacks for the day, because Penguin Island doesn't have any cafes!
Your first stop on the island will be the penguin rehabilitation centre. If you get here at the right time ( check the times before going) you may get to see the little fairy penguins eating lunch! Fairy Penguins are the smallest penguins in the world.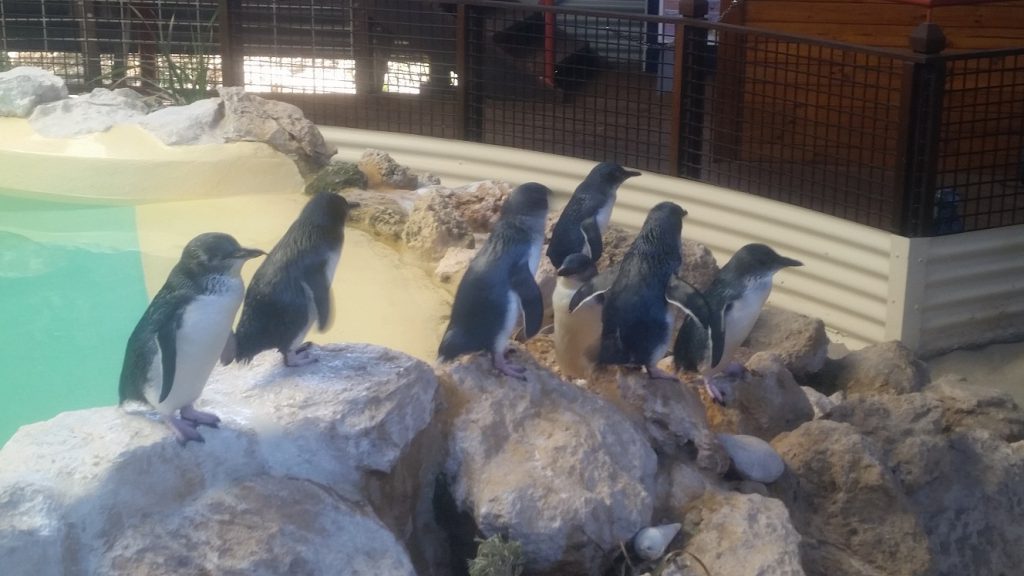 During the day, the wild penguins are generally out fishing, so it's likely that you will not get a chance to see one, but still, keep your eyes peeled, you may be lucky!
After visiting the penguins, you can make your way around the island (by foot.) It only takes about 45 minutes to walk around the whole island without stopping, it's very small. Of course, you will want to make stops. There are some really cool rocks to climb on, just make sure you only climb where it is safe, because limestone is not the most solid of things to stand on, and be respectful of the wildlife!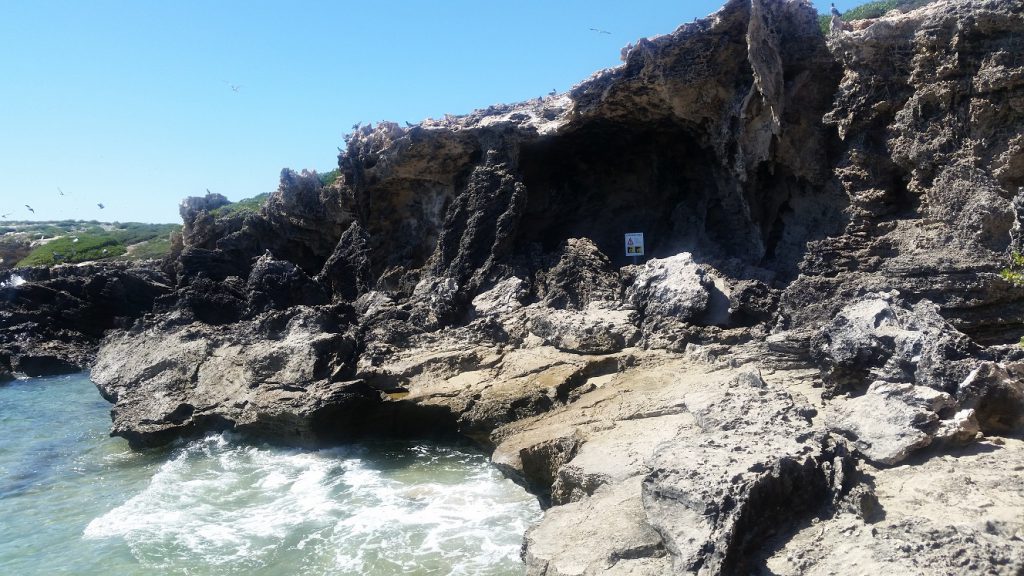 Once you've gotten tired of walking around, take a break on one of the beautiful beaches, and if it's not too wavy you can even do some snorkeling! Be sure to bring your own snorkel gear though, or rent it from the Penguin Island Discovery Centre on the mainland, because you won't be able to get any once you're on the island!
Rottnest Island
Rottnest island was named by the Dutch (Rottnest = Rat's nest) because when they arrived to this island, they found these little rat-like creatures. It turns out they were actually quokkas! Quokkas are the world's happiest animal, and are running around everywhere on this island. They also happen to be very friendly.
When you get to Rottnest island on the ferry, the first thing you'll want to do is get on a bicycle! You won't get to see even half of the cool stuff if you don't have a bicycle! There is so much to see. The first thing most people do is try and find a quokka to get a famous quokka selfie. You can't leave Rottnest without one.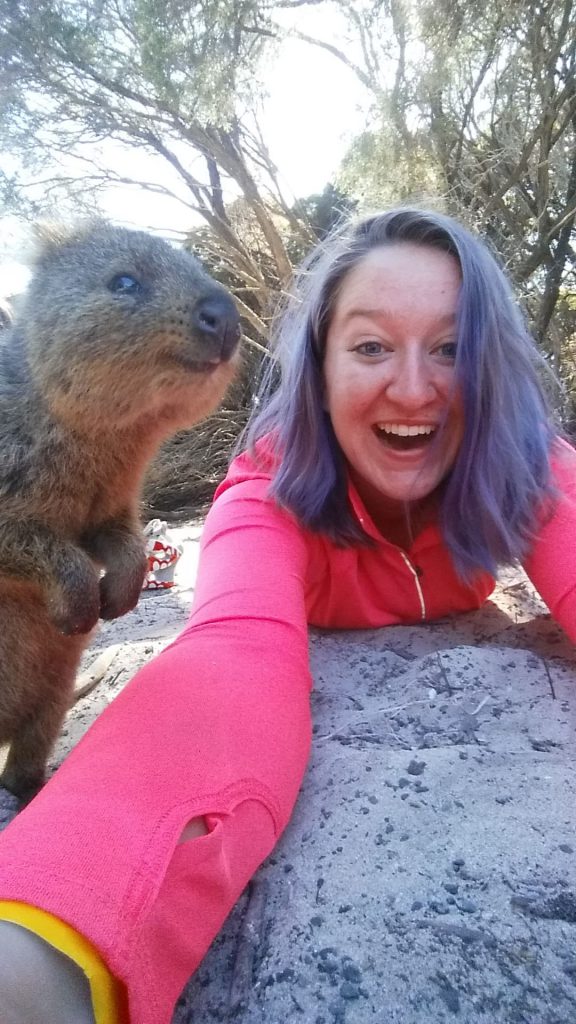 They are friendly enough that they will come up to you, but don't feed them or pick them up because it can make them aggressive, and we want them to be friendly for everyone!
There are multiple different bike trails around the island, one of them takes an hour, one takes 2 hours, and you can even go the whole way around the island, which takes 6 hours. I picked the 2 hour trail because I wanted time to stop and look at things and not be rushed.
On your way around the island, there are so many breathtaking views! The water is so clear, so make sure you go for a swim, or even a snorkel! You can bring your own or rent snorkel gear from a store on the island. If you do go snorkeling, make sure you go to Little Salmon Bay, on the 2 hour bike loop. They have a snorkeling trail that you can follow that points out all the best stuff, and there's also crazy big lobsters there! Friendly lobsters of course, don't be scared!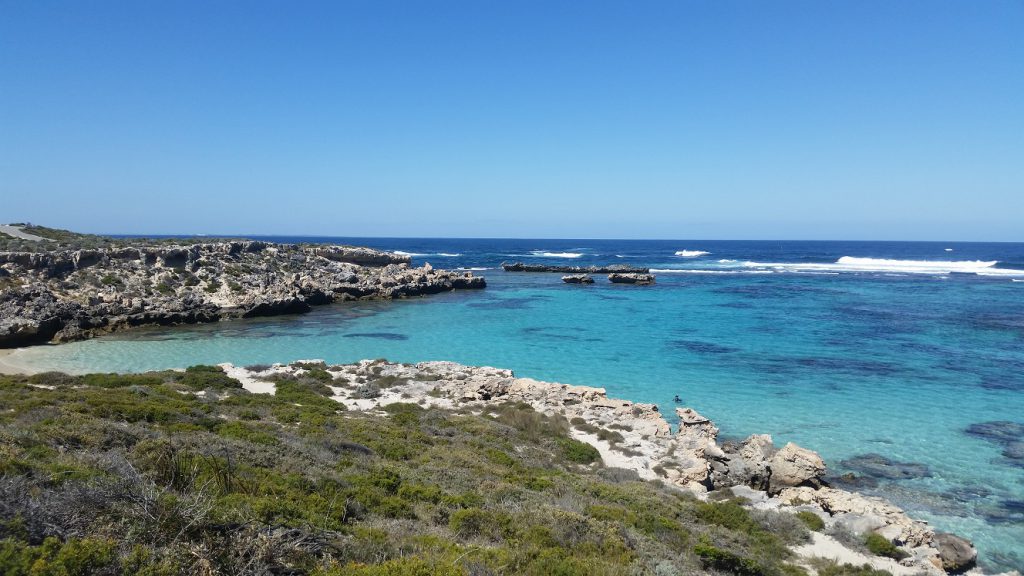 If you keep following the loop around, you will eventually get to the pink lakes! The lakes are pink because of certain microorganisms that react with the salt in the water, don't drink it!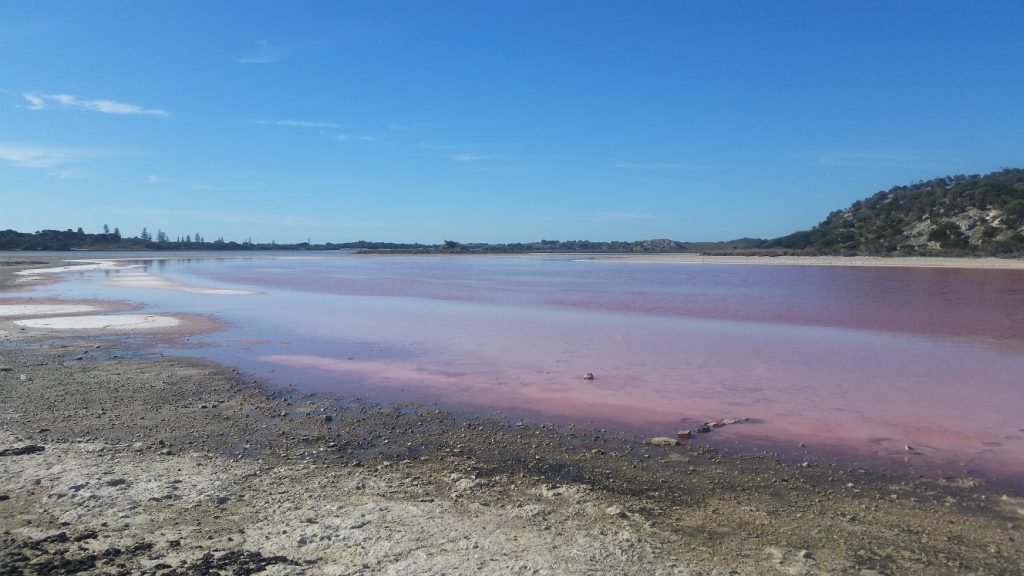 If you decide that you want to stay the night on the island, there are plenty of different types of accommodation, but the coolest is definitely the hostel inside the barracks!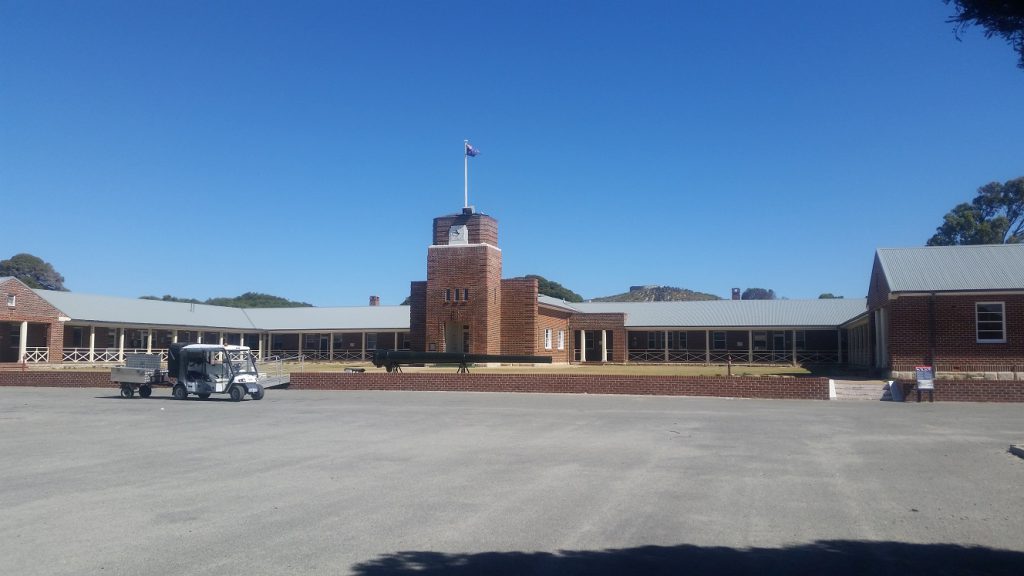 If you're still awake when it's dark out ( which you probably will be because you'd be crazy not to go out and stargaze) you will see so many quokkas just hanging out because they are actually nocturnal! They only come out during the day to hang out with us humans. If you also want a cool place to eat, there's a restaurant inside the hotel that sits on the waterfront that has great seafood, and there's usually a lot of quokkas running around there too!
Don't stay up too late though, because you will want to be up in time for the sunrise. There is a perfect place to watch the sunrise about a five minute walk behind the barracks, so you can get up, watch the sunrise and then go back to bed. Perfect!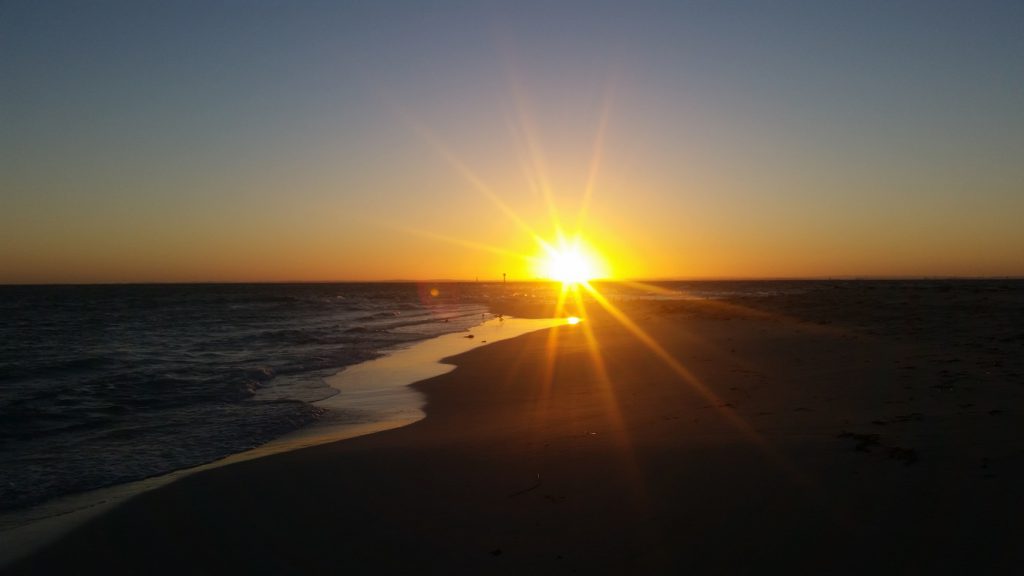 Now that you've stayed the night, you have a whole extra day to explore, or even relax so make the most of it!