It's been forever since my last post, yet it feels like the past week and a half flew by. So much has happened in the last 10 days, that it would be impossible to share it all.
New Year's Eve was unlike any that I have ever experienced. The celebration began early with a holiday dinner and cake. After dinner, a dance party ensued on the second floor of our dormitory. One thing is for sure: Indian students at BVB love to dance. After the dance party, we moved to the grounds where we lit lanterns and release into the sky, symbolic for letting go of old business and welcoming the new year with a blank slate. The night wrapped up with a bonfire in the courtyard, where students took turns sharing songs. In my opinion, the entire experience brought the team closer together.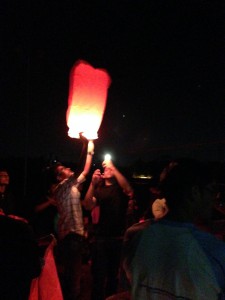 The morning after began like the others, but during our Chai break we took the opportunity to count down to Boston's New Year, at which point the entire class bursted out in celebration. It's a rare opportunity to welcome the new year at 10:30AM, in class, and much less without an adult beverage in hand. That day we began working on our projects, and despite having less than two weeks to complete them, I decided that I wouldn't start off the new year stressing myself over the project. Instead, that evening a small group of us decided to visit a local orphanage to meet the staff and bring school supplies for the children. It is difficult to describe the experience, but to say that it was perhaps the most rewarding part of the trip. The children welcomed us with wide smiles and bright eyes, playing and singing with us, and admiring my tattoos, one of which they named "Godzilla". After keeping the children up more than an hour past their bedtime, we said our goodbyes and thanked the staff for allowing us the opportunity to visit.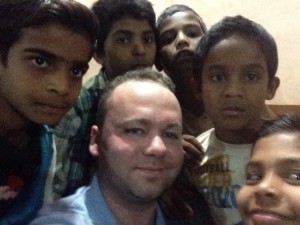 Saturday, the class was treated to spend the day at Suman Sangam, an incubation farm in Dharwad, where we took part in listening to inspirational speakers and sharing our experiences. Later that evening, we traveled to a nearby venue where we attended a classical Indian music concert. For some odd reason, despite an entire day worth of activities, I was not tired in the least bit. After a quick shower, it was time to hit the town to experience some of Hubli's night life.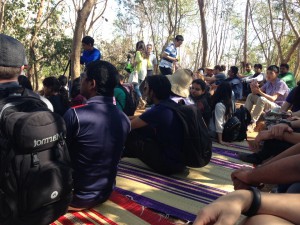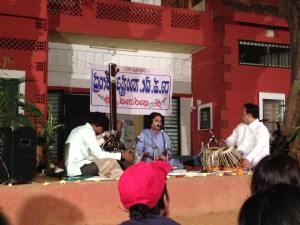 Apparently, Saturday night was a little too fun, as I didn't wake up until 11AM the next day. In the interest of time, I'll simply state that Sunday was equally rewarding, as blogged by some of my classmates.