Studying abroad was something that I always had the desire of doing but I was always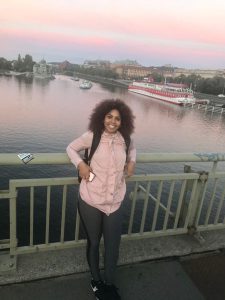 waiting for someone that I knew to come live the adventure with me. That someone never appeared so, that was when I decided to "risk" and go "by myself". By coincidence, the same semester I took a photovoice project with Prof. Jana Sladkova (the Professor in charge of leading the program) which gave me the facility to ask questions, and remind my own self my desire for studying abroad.          The reason why I was so interested in studying abroad was because I wanted to experience for the first time how it felt like taking classes without having to work and not having other responsibilities other than studying. I was also interested in experiencing the dorm life (without having to move out of my house), and also being surrounded by people who have the same educational or professional objective than me. On the other hand, I also wanted to expose myself out of my comfort zone since I still don't feel secure with my second language (English) and I don't feel comfortable when I am the only Latina in other groups (not because of my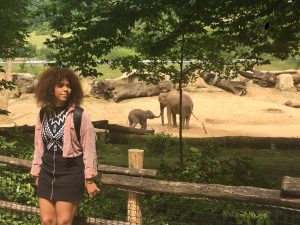 appearance but because of my language barrier). I most of the time surround myself with people who speak my native language which only helps at the moment on how I feel but does not help me improve my language skills in English. This opportunity seemed perfect for all these, especially because visiting another country where the official language is not English ensured that I would find other people who would also have an accent, and also because I felt that I was going to be surrounded by open minded people in the matter since we were going to be studying migration issues and all these is related (language barrier, etc.).
    On the other hand, I know that some of my classmates didn't feel comfortable at the beginning with some of the living conditions where we were staying but I think that's normal since many of them were out of the country for the first time and they had never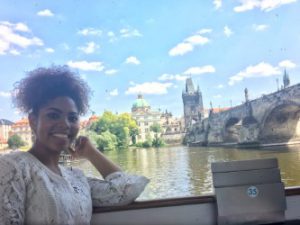 been exposed to a different living conditions other than the one we live in the U.S. In my case it was not a "big deal" not having an air conditioner, having to wash my cloth in the sink with my hands for the first few days, learn how to use public transportation, not having WiFi in the dorms or even having a stove but no pans. If you really want to enjoy this you will make it work (I would make grilled cheese sandwiches on the stove and soup in a can!). I was born and raised in a country where the living conditions are quite similar so I had already lived before without an air conditioner or using the public transportation. To be honest I don't think we should expect more because we are not going on vacation to a five star hotel, in the contrary, I think that if we are willing to study abroad we should be open minded to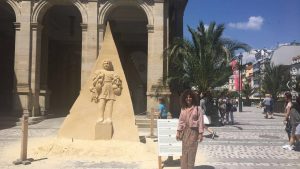 something as basic as the life style in the country. Experiencing the life style of the country we are visiting allows us to get closer to the culture. After all we are studying migration, and there is not a better way to understand it other than experiencing it.