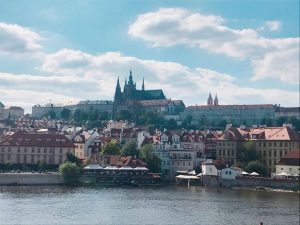 Class was in session the moment we moved into our dorms. We were a group of American students who did not speak Czech and the dorm staff didn't speak English. In order to make my way throughout Prague with ease, I decided to take the initiative of embracing the culture and learn a little bit of the language. I did not know any Czech before coming to this program. However, the common phrases that I learned proved to be very useful throughout my stay. I learned how to say "please, thank you" and "excuse me". I also learned how to ask "do you speak English?" and of course how to order a cappuccino.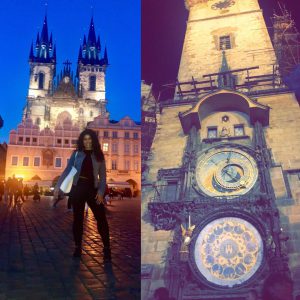 While the extent of the language that I learned was very limited, I felt it was appreciated by the locals. Appreciation definitely comes from the initiative to meet people half way. For example, I got lost a few times and was able to politely greet someone, then ask them if they spoke English (in Czech) and most of the time they would say "a little" but a little goes a long way! My point of my post is that this trip was an immigration experience in itself because we were immersed in this new culture and throughout the three weeks stay it felt like were finally starting to integrate, but then it was time to go home.I would highly recommend this study abroad program.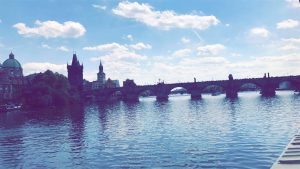 Prague is a beautiful medieval picturesque city. The cuisine is very international. A surprisingly large amount of young people speak English, so that helps so much! In class your taught by the top professors in their field. I appreciated the excursions that we did as well which got us out of the classroom, but at the same times was relevant to our studies.  Everything that you do here will be a learning experience, but ultimately it will be what you decide it make of it! I am so grateful that I was able to have this experience.