China ceases to impress me. Below I included some of my favorite places I visited in China.
Below, was a temple we had visited in Nanjing. Climbing these steps was so tiring for a Sunday morning however, the view at the top was breath taking.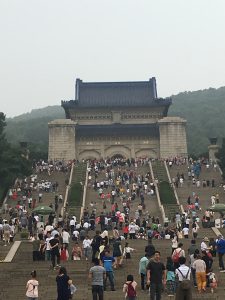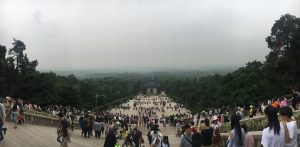 While in Shanghai, I visited the Shanghai Wild Animal Park. Never in my wildest dreams, did I ever imagine that I would be feeding a kangaroo, zebra and hippo all in one day. They were able to train the animals such as the elephants here to spin hula hoops on their trunks.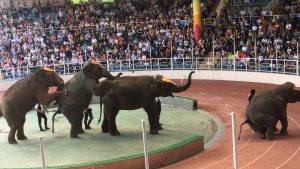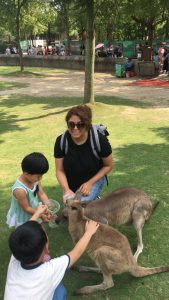 Here is the Zhouzhuang Water Town near Shanghai.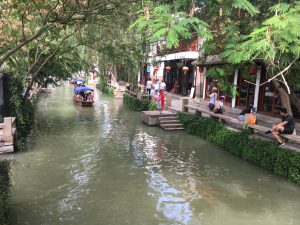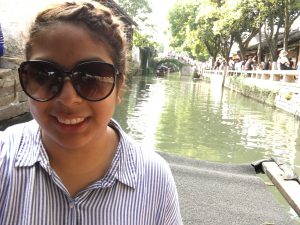 Below, you can find a picture I took from the Bund. This is a walkway that overlooks the Shanghai Skyline, which is absolutely breath taking. There are so many lights everywhere and they constantly change. The far left tower is the Oriental Pearl Radio & TV tower. This one would change colors every couple seconds. In the far right, hiding in the clouds was the Shanghai Tower which is also the second tallest building in the world.