Since most of you have inevitably been eating cupcakes wrong your entire lives I have decided that you need to be educated on how to "properly" eat a cupcake. I think everyone can agree that the best part of a cupcake is the frosting at the top. The problem that most people run into is that they eat the frosting first like a heathen. Here is an example of what eating a cupcake the wrong way looks like
He only thinks he is enjoying his cupcake, wait till all of that frosting is gone
The biggest problem is that parents pass their poor cupcake eating technique onto their children. This epidemic of ill used cupcakes needs to stop.
DON'T LET THIS BE YOUR KIDS
The inevitable fate of all humans eating cupcakes, the bottom that is just….cake
This kid can't even get it into his mouth. Clearly doing it wrong.
YOU DON'T EAT A CUPCAKE WITH A FORK USE YOUR HANDS. YOU WERE GIVEN THEM FOR A REASON.
Regardless of the size of the cupcake you can still do it wrong
Look at this barbarian tarnish the holiness of that cupcake. Sacrilege.
HOW YOU SHOULD EAT A CUPCAKE
Think of how good that cupcake would have been if that barbarian ate his cupcake correctly.
I implore you to cast away the shackles that bind you to the torment that is eating the pure cake at the bottom of a cupcake. Do yourself a favor and enjoy a cupcake to its fullest. Also, think of the children. They are being deprived of a delicious cupcake sandwich that offers them equal frosting distribution across the entire cupcake. The cupcake gods shed bitter tears for every bit of cupcake that is ingested and not accompanied by delicious frosting. They are kind enough to give you cupcakes you should return the favor by not making them cry.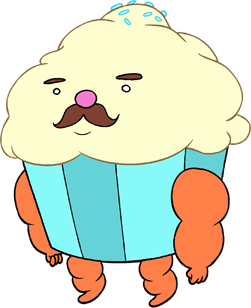 What a cupcake god looks like