I wasn't able to make my blog posts during the trip because we were just so busy and there was so little downtime. The spotty wifi on campus didn't help either.
Now that I am home, I wanted to share some of the experiences we had outside of the classroom. One of the most memorable experiences to me was going to a local temple (Sri Siddharoodha Swami) in Hubli on New Years Day, our first day off since we arrived on Dec. 29th. We went with a group of students in the program. The foreigners were treated like celebrities and many people wanted pictures with us or to shake hands. The temple itself was very beautiful and the local students showed us how to receive the blessings at the temple.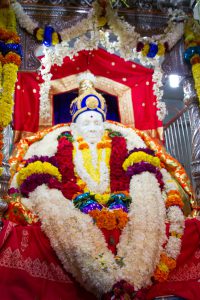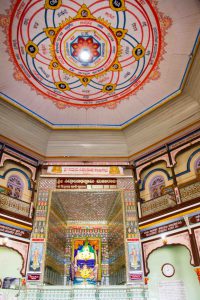 Afterward, we went to the mall to eat lunch and shop for some Indian fashions. I bought 2 kurtas (long tunics), another top, and flowy pants for the equivalent of about $35 USD. Lunch in the mall cost about $3 and I had an ice cream for about $1.20. The ride in the auto rickshaw (aka auto) was $1.50 (100 rupees) for 4 passengers. We couldn't believe how much cheaper everything was than at home.
Tip for future students: Be aware that you will be asked to take your shoes off in many places you visit in India, so don't be like me and forget to get your pedicure done before the trip. Also, always carry hand wipes with you so you can clean your feet after walking around barefoot or your hands after using the restroom or before and after eating (most restrooms did not have soap or hand towels).
— Laura