This beautiful little city known as Les Baux-de-Provence located in the south of France boasts in its scenic views of mountains, rivers, and its cobble-stoned streets. It transports you back in time to the 12th century due to its conservation of the city's past.
This hidden gem offers delicious traditional food, a chateau that was built in the 10th century which overlooks the city, and botanical gardens. Along the streets, local vendors promoted their handmade work such as soap, body care, home décor, wine, and candy. It is a very "antique" village and that is what makes it so special.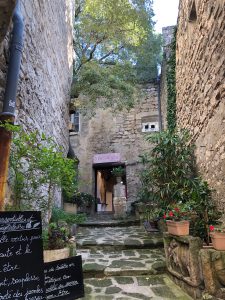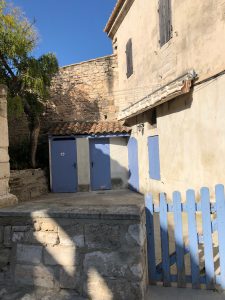 Even though this village attracts over a million tourists a year, there are only approximately 500 inhabitants. Homes could be seen every 100 meters away from each other. They conserve the land and the nature. It was a wonderful experience visiting such a small village, especially since I live in a big city. I became more grateful for the Earth itself and I was able to get a glimpse of what life was like in the past.
After, we headed towards Avignon, a much bigger city with a great historical past. Avignon is located in the south of France as well and is surrounded by the Rhone River. This city is better known for its Palais des Papes, which translates to the Popes' Palace.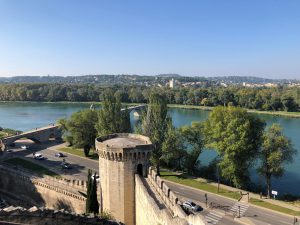 During the 14th century, Rome was undergoing some difficulties and oppression which led to the Pope at the time, Clement V, to move to Avignon. This was where six successive popes lived from 1309 to 1377. We visited the palace and walked through the rooms where the Pope would host meetings, pray, and cook dinner.  We went up to the top of the palace, which overlooked the city and a beautiful view. Finally, we headed towards a small garden where we enjoyed barbe à papa (cotton candy).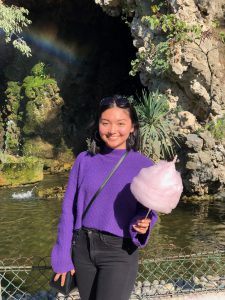 This weekend trip was delightful, humbling, and joyful. It was amazing to be able to escape the stress of modern life and the rush of one's schedule.