"A work of art which did not begin in emotion is not art." – Paul Cezanne.
The Post-impressionist painter was born in the late 1800's and highly impacted the transition of the art evolution during the 19th century. Paul Cezanne was a French artist who was born and lived most of his life in Aix-en-Provence, France, a very colorful city located in the southeast of France just a few miles from the Mediterranean Sea. Aix-en-Provence has preserved Cezanne's story and continues to embrace his achievement even years after his death.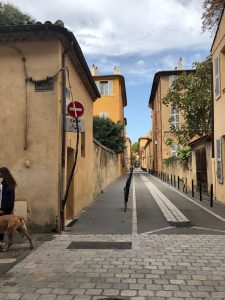 After a two-hour city tour, I witnessed plenty of beautiful water fountains found all throughout the city. The city was filled with Medieval architecture, bright clay-like buildings, and stone churches. We walked past the Ancien College Royal de Bourbon, a school founded by Henry IV in 1603 which Paul Cezanne was a student of. We came across the church of La Madeline, where Cezanne's funeral was held. He died the 23rd of October in 1906. The building that once used to be his home currently inhabits other locals.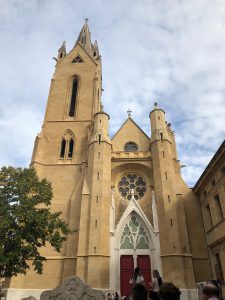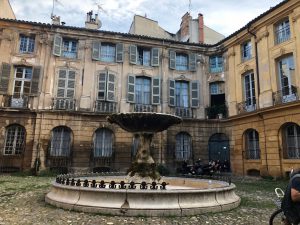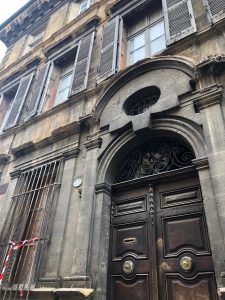 Cezanne grew up with a passion to display his thoughts and emotions through art, something his father was against. Cezanne's father was a successful man who had enough economic wealth to support his son, but he did not because his father wanted Cezanne to study law and become a lawyer. Some of his well-known artworks include Apples and Oranges (1900), The Lac d'Annecy (1896), and The Kiss of the Muse (1860).
Aix-en-Provence is currently a bright welcoming city. Locals are very friendly, and they encourage tourists to engage in the French culture. It is a diverse city containing stores and restaurants specializing in different cuisine and fashion such as Japanese and Italian.
The city center has a lot to offer. Street performers are out singing, dancing, or playing music. Local businesses sell original handmade soaps, jewelry, clothing, and food on the weekends. Aix-en-Provence specializes in a special treat known as Calissons, a chewy treat made from almonds and oranges. Aix certainly was one of the liveliest cities I have visited this semester.