Congratulations to the semifinalists for the 2016 Idea Challenge!
▪ AM (American Muslim) Women Magazine
▪ BankBR
▪ Bio_Catheter
▪ Biodigestor-Aided Solutions in Haiti (BASH)
▪ Biophlox
▪ Design of an efficient solar tablet for educational usage in a Nomadic population
▪ eNABLE Lowell
▪ Engineers for a Sustainable World: Sustainable Smoothie Cart
▪ Expect
▪ EZRemoval
▪ Get Girls Going
▪ Happy Heart Cart
▪ INSTA-SCAB
▪ invisaWear
▪ Kinder Minds
▪ LoreBooks
▪ MuV
▪ OmniSense
▪ Portable IV Fluid Warmers
▪ Quick Response Security
▪ SecureSurf
▪ Security Top
▪ SmartEater
▪ SyncWasher
▪ Teflon-Coated Ear Tubes
▪ Textrade
▪ TopaCan
▪ Veterans QRF
▪ WordPro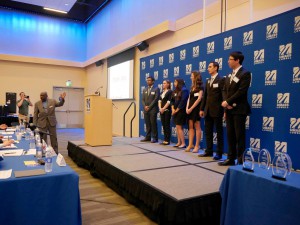 The semifinalist teams will compete on April 1st in the Preliminary Pitch-off! The winners of that competition will move onto the final pitch of the 2016 $35,000 Idea Challenge on April 13th! Both pitch contests will be held in Moloney Hall at University Crossing at 5p.m. Be sure to come out and support the semifinalist and finalist teams!