Savannah Marshall studied community music at UMass Lowell and is a DifferenceMaker student. She won First to Market, a $4,000 prize at the 2014 Idea Challenge. Fresh Beets is a food truck and music venue that unites three discrete areas that the Greater Lowell community values highly into one vehicle of change. By combining food, music and education, Fresh Beets will turn any street corner, stake park, festival, or parking lot in Lowell into a total experience which feeds the mind, body and soul.
Savannah wanted to do research and learn more about the food truck industry so she used some of her winning funds to travel to Texas where there is a vibrant food truck community.  She has spent 6 months learning about the industry, inside and out. She is returning to Lowell in May and will begin implementing her creative business with the skills and knowledge she acquired in Texas.
Here are some photos and captions from her trip thus far: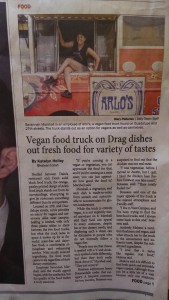 Newspaper! This is an article that ran in the Daily Texan, a newspaper put out by the University of Texas at Austin, describing the new truck on campus, featuring yours truly. 🙂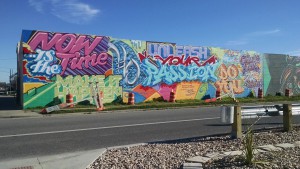 Inspiration – I would pass by this incredible graffiti on my bike ride home from work every day when I lived at my first apartment. I still pass it sometimes. The sun would hit it in a really special way… and it was like a sign that I was on the right path with my aspirations.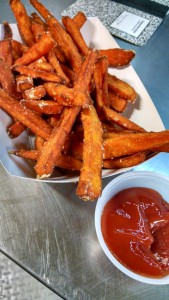 Happy FRYday! – We sell vegan burgers and fries primarily at Arlo's, and one Friday night at the beginning of a shift I made myself some fries and put this picture on social media to get some Austin friends to visit the truck… and make my northern friends a little jealous.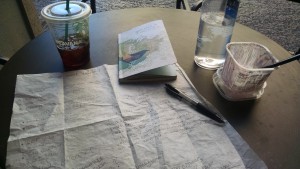 Brainstorming Sesh – One day I was out for several hours on my bike, enjoying nature, and enjoying some quality "me time." Though, to be honest, the first few weeks of my trip were loaded with "me time" when I didn't have too many friends or hours at work yet. I tried to stay positive about this time, and on this afternoon I found myself sprawled out at a Starbucks table I found along the bike trail, with coffee and a snack to fuel my furious pen hand. It made me so pleased to realize that I want to work on my project intrinsically.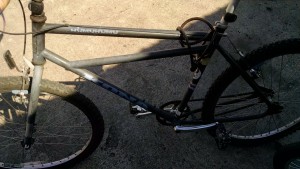 My First Bike – I've been biking every day here in Austin because I don't have a car. Such a blessing! It's been really fun to ride everywhere, and while it's definitely a hassle sometimes and certainly tiring, I love the simplicity, not buying gas, and love the environmental sustainability bikes promote. This bike was lent to me by my friend James! I've recently returned it and am on a bike my boyfriend bought on his visit down here. He found it to be cheaper to spend $100 and buy one than to rent one for several days, so I lucked out again with that!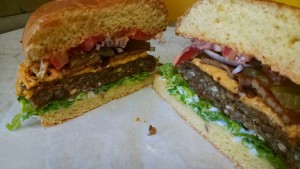 Arlos Burger – This is a bac'n cheeze burger from Arlos! SO GOOD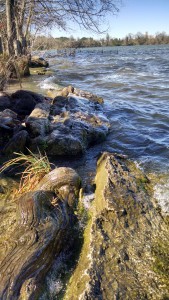 Nature – Just one example of how beautiful it is down here! I found a lot of peace here at Ladybird Lake, a body of water that reminds me a lot of the Merrimack!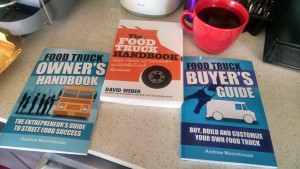 Research – Got a few books in the mail one morning in February. Made great companions to my cup of coffee. I still carry one or two around in my backpack everyday!
Thank you for sharing Savannah and keep up the great work! We are excited to hear from you when you return in May.