After beach day just the day before, I looked at the weather app and was ready for some pouring rain as usual. I walked out of my room with a rain jacket to prepare for the unpredictable periods of rain throughout the day. Fortunately enough, today began with a nice weather of on and off sun, which is better than gloomy skies that we get usually. I enjoyed the sun by going to the park next to our school during the break. Although I was sunburnt from yesterday, I still love the feeling of the sun on my skin so I ended up extending a few minutes of break to soak up the sun. 
For lunch, me and my friends from the school got Thai food together. The food gave me the feeling of home since it is similar to my mom's cooking.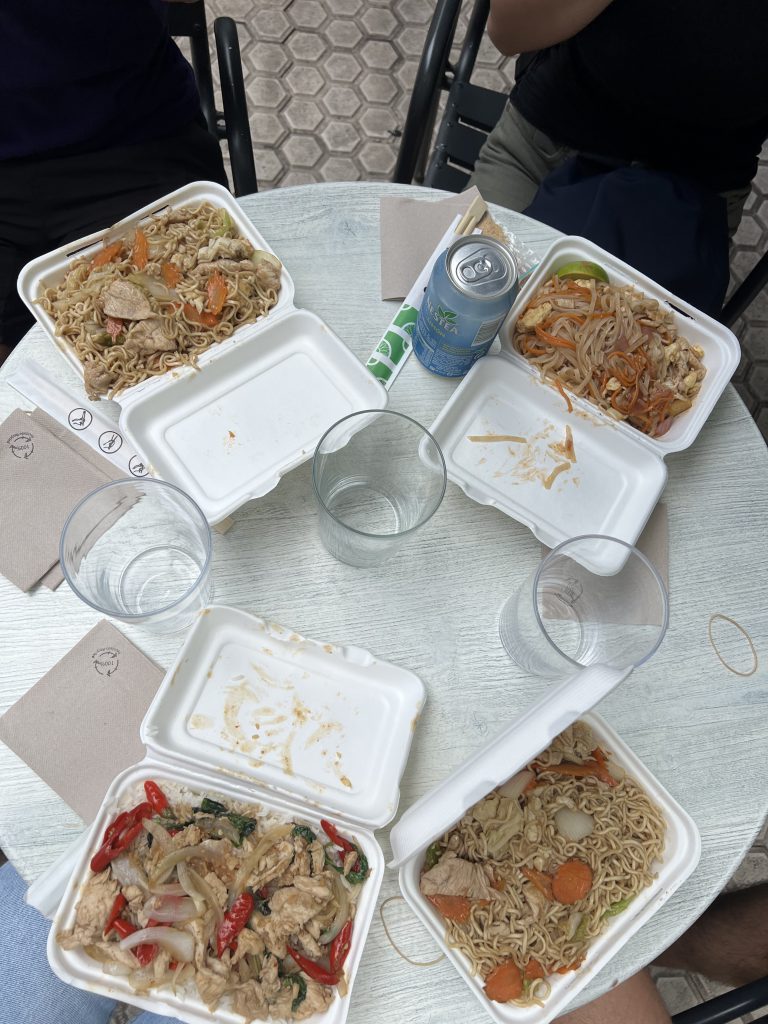 5 pm rolls around and I'm riding on my bike along the beach to meet up with our professor and classmates for the cooking lessons. We met up and walked to the "Cofradía Vasca de Gastronomía", a gastronomic society where members of the society have access to the kitchen and dining area to dine whenever they want. The idea of meeting up to dine elsewhere besides one's house intrigues because it's so different from home.
We were welcomed by Oniza as soon as we walk in and she showed us different parts of the property.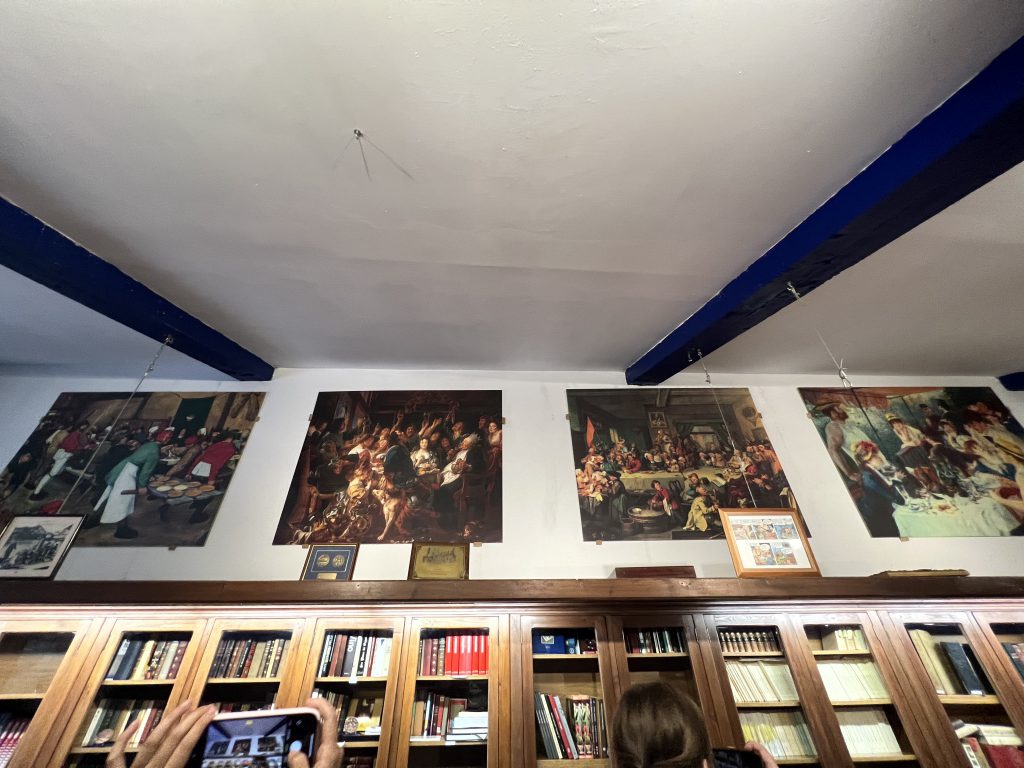 Oniza talked about the library and some of the Spanish history. The books are donated from the people in the neighborhood and there were still more that she hasn't gone through. She also went over the Destruction of San Sebastián in 1813, which destroyed the city of its beauty. The solution to recover from that tragedy was to have fiestas. The people would have parties all the time and sometimes 24h fiestas.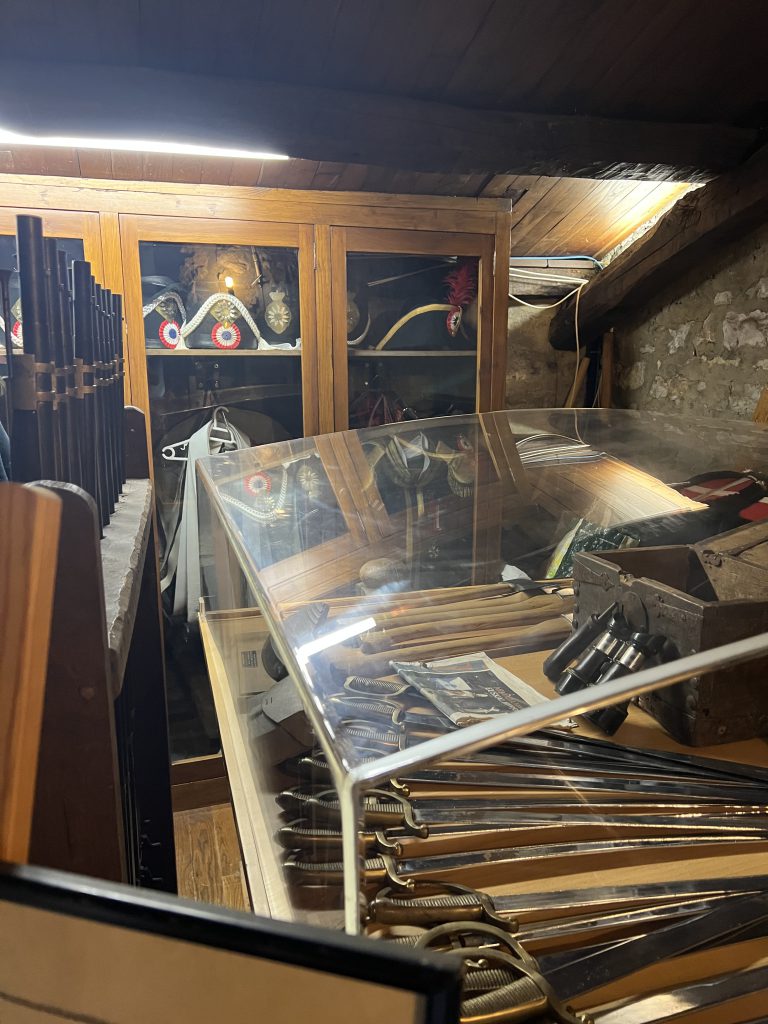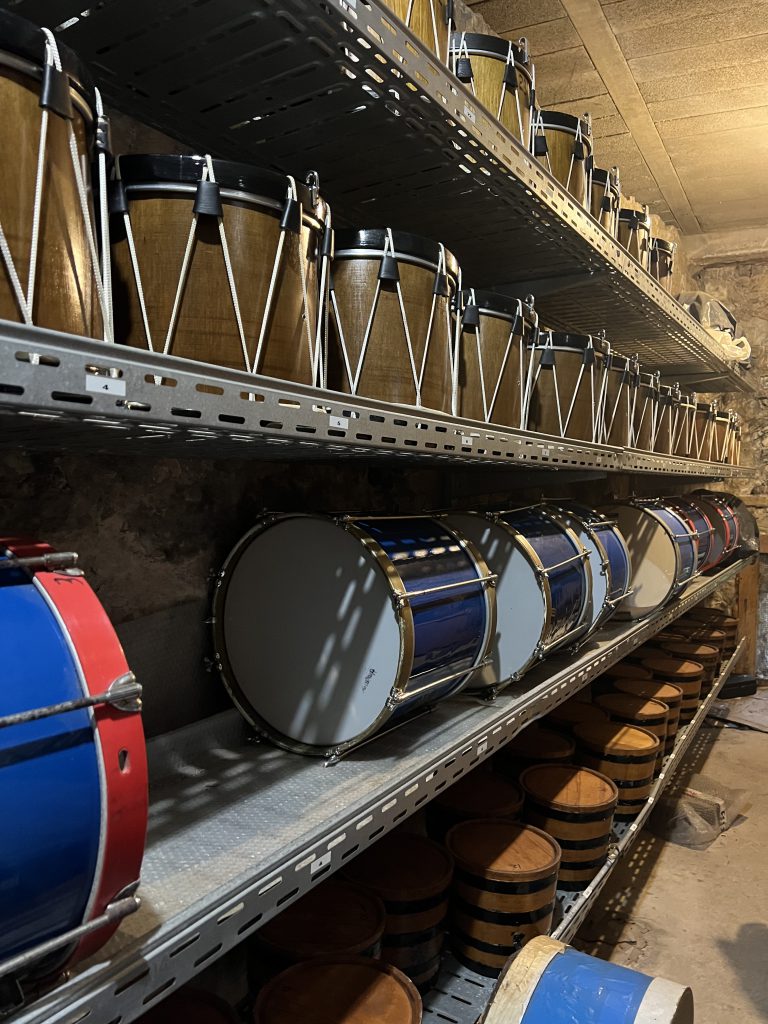 Finally, it's time to start cooking. We started off by making the dessert because it takes the longest to make. Aritz, the chef, showed us with the first cake and we helped with a few steps on making the second one. We helped with making pintxos and some of the steps of the two dishes but mostly it was the work of the amazing chef.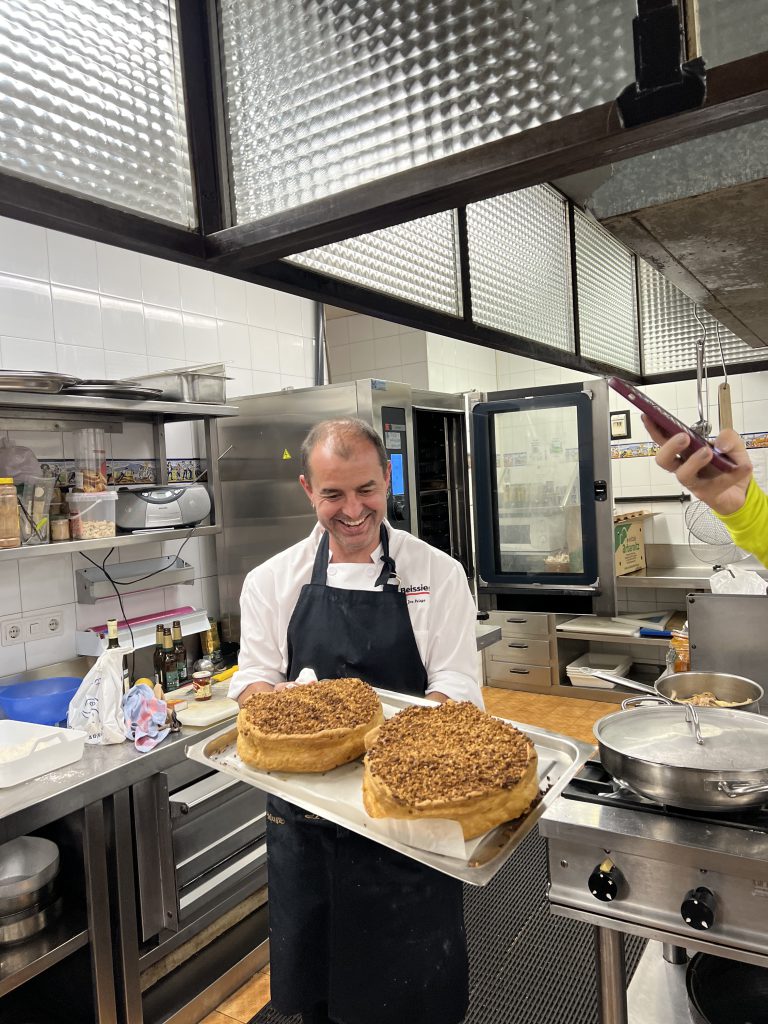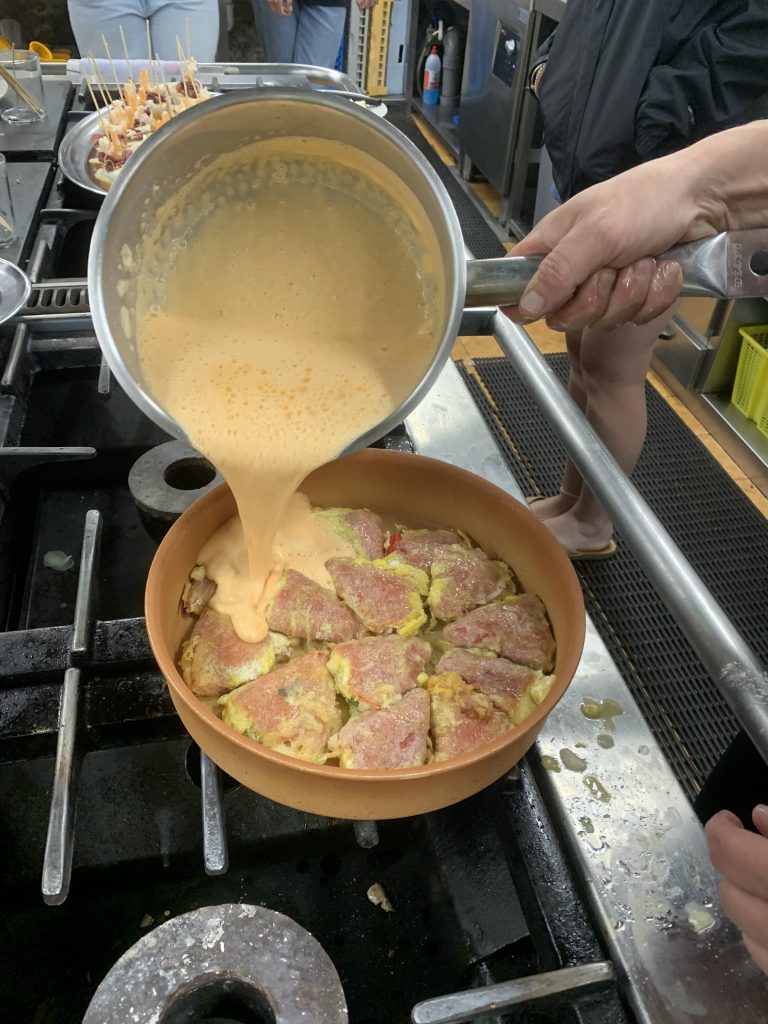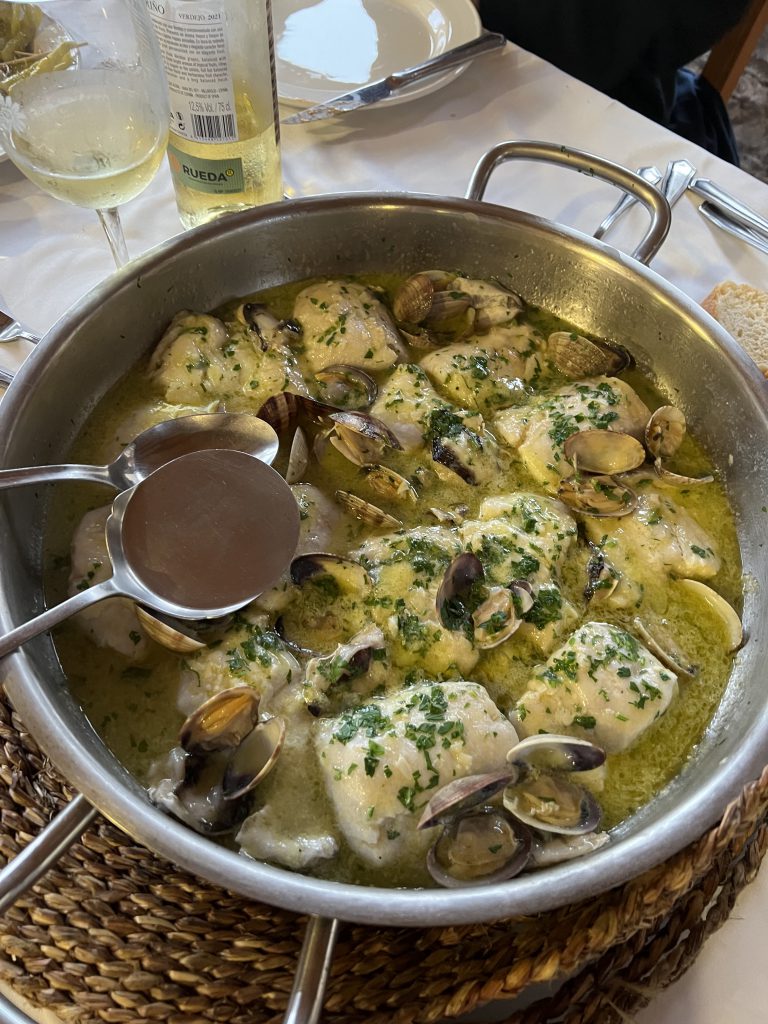 Each dish was special and has a unique taste that I've never had before. Out of all the dishes, my favorite would have to be the cake for dessert. The almonds on top were crunchy and accompanied the cream well. The day ended with a very delicious dinner and that's all it takes to make me happy.