We awoke at the un characteristically early hour of 7:30 when only the Portuguese roosters are awake. The destination is Furna's Beach in VN Milfeuntes (Praia das Furnas) to gather purple sea urchins (Paracentrotus lividus). They gather socially in tide pools, stuck to the rocks with tiny, soft extendable sucker anchors. They are like tribbles, where there's one there's a dozen.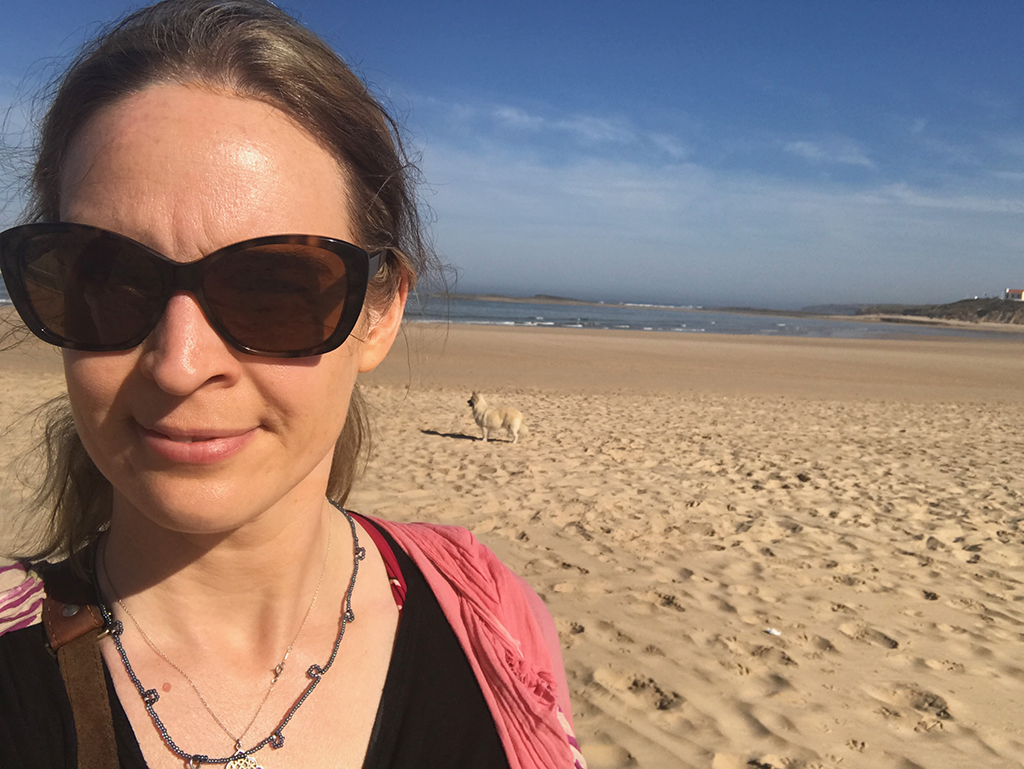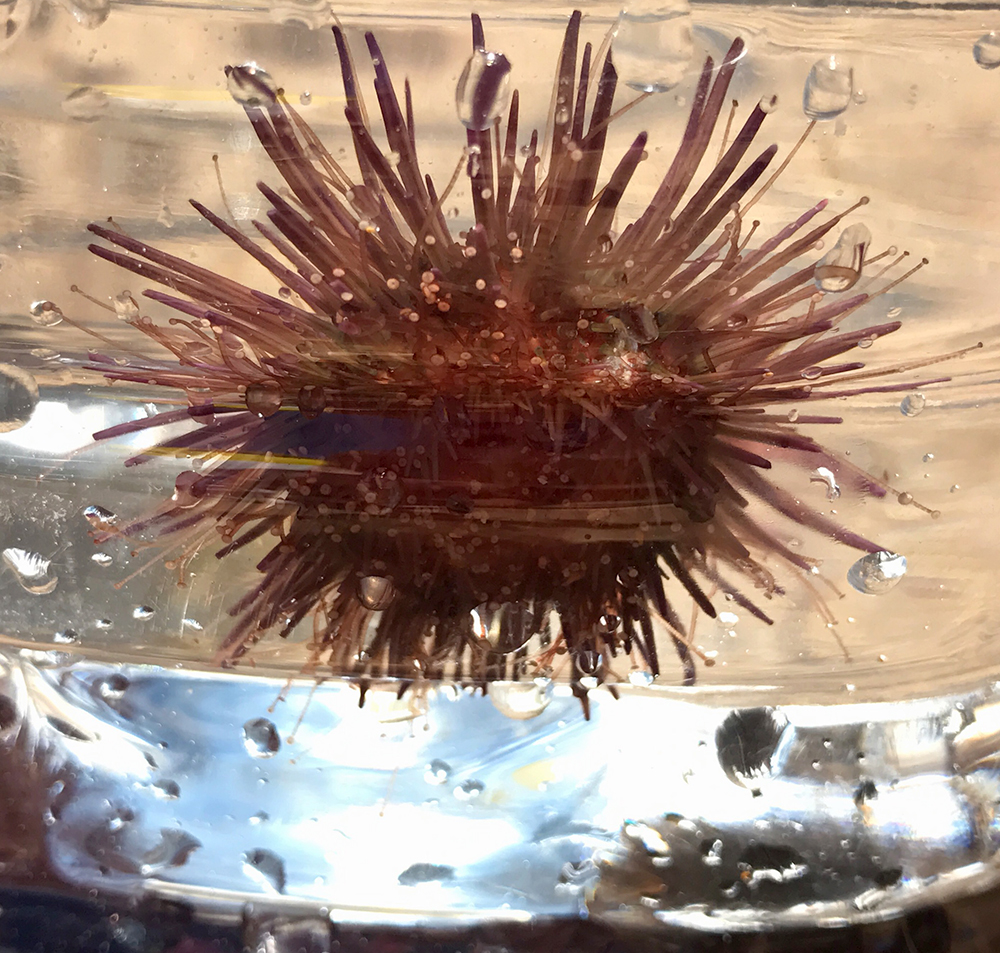 We had to climb to the highest tide pools – up 3 meters above low tide in some cases to raid the pools for urchins. When do these pools ever flood? Liz and Katie and Luis Graça eased them from their rocks with the dull side of a knife and I carried the sea water jug to store them. They are prickly, but also soft and they flex gently in your hand when you hold them. How hungry would you have to be to think eating this is a good idea?
There's one beautiful, protruding "mouth", a cloaca really, that has 3-4 teeth. These are real choppers and look like small rabbit teeth. Marta says Adam Zaretsky licked one and it bit him. Nothing on the outside tells you the gender. Like many marine animals, they release eggs and sperm into the water where they must meet to form gametes. We are going to watch it all on TV. To get them started they needed stimulation! What do they find sexy? We decides to try gentle wave motions. Each one was put in a Petri dish to catch any output and we stood around singing Barry White and shaking our dishes.
This did nothing, so Luis injected them with a mild stimulant (can't remember the chemical) and they got very wiggly and released liquids into the dishes. Orange for girls and white for boys. It turns out we raided the all girls tidal pool, because we got only one male. Marta put the liquids under the microscope and we looked for action on the big screen.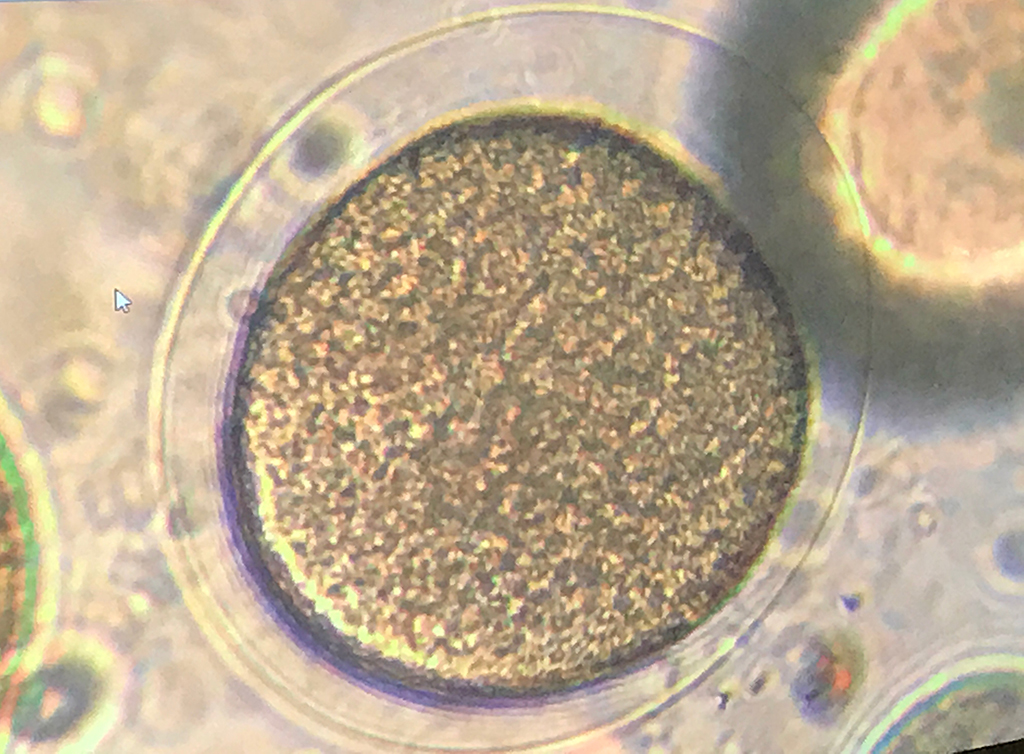 When they first get fertilized they look like this, above, with a giant halo pushing away all other sperm and organisms. Remember this is a sphere.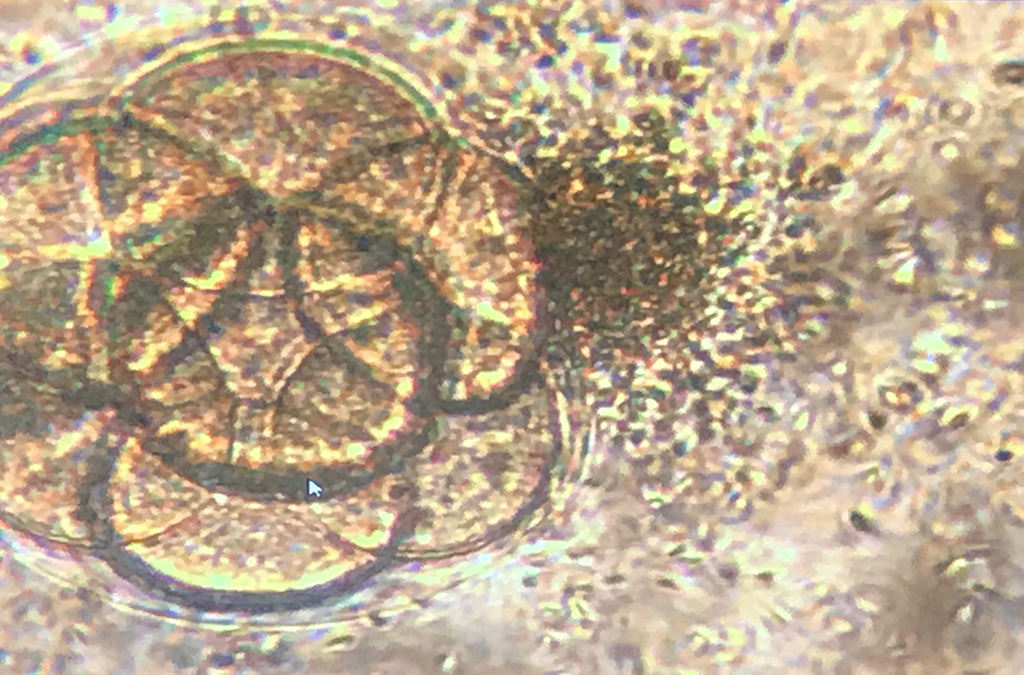 The next morning the zygote looked like this: a perfect mandala or raspberry form, called a morula. The cluster of things that look like bees are the dead sperm that were too late to the party. Each division took about 2 hours: much slower than I expected.
By the time we released the babies and adults the next day, we had donut shaped blastocysts. Wow. We even have video of a paramecium "cleaning" – eating up the dead stuff- around the outside surface of the blastocysts.