Long time no blog!
It's been a long time since I've written something, which I guess happens now that I don't have the pressure to do it regularly. Since I've written last there's been a whole lot of nothing going on, punctured by a trip to Poland and a whole lot of experiences with the various bureaucratic limbs of the Danish state. I've also been doing a lot of 'life maintenance' (in the truest sense) and it's been much-needed after a depressing December/January.
So, why Poland? Well, I was gifted a travel voucher by my old boss from UMass Lowell (thanks Fern!) and, frankly, Spain was too expensive for the amount I had. I really wanted to visit Auschwitz to have that experience, as I'd heard many things about how beautiful Krakow and the south of Poland are. So, on a whim after finals I booked flights and the cheapest hostel I've ever encountered, and next thing I know I'm flying there almost hungover after a night out wondering what I'm going to do for four days. I was traveling on my own, so I was just going to use this trip as a way to clear my head after finals and a depressing Danish winter.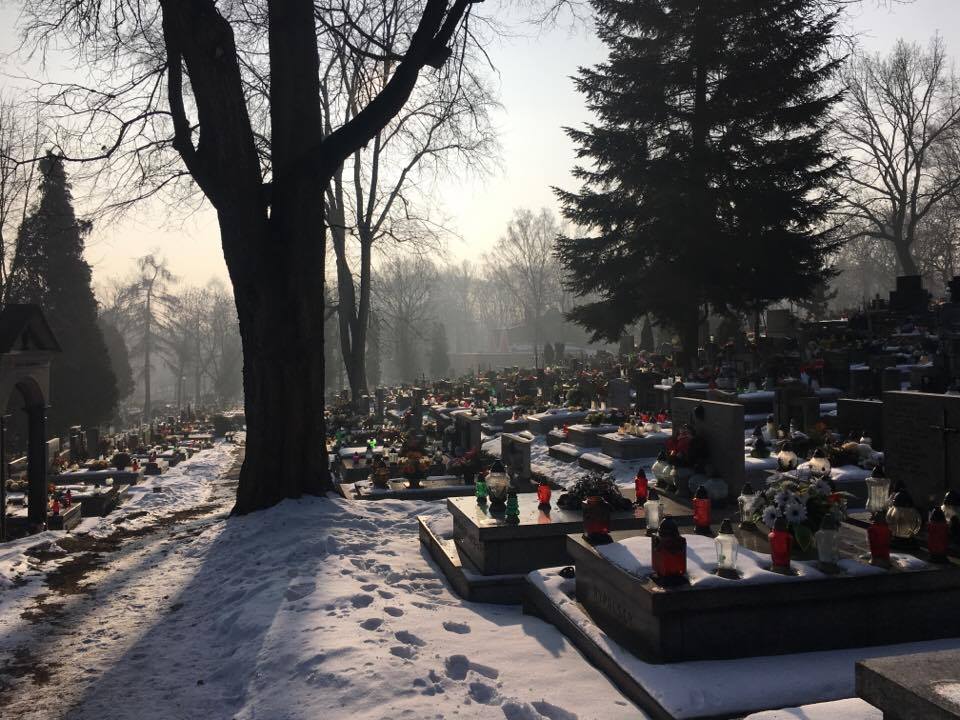 Curiously, it was the first time traveling on my own where I've felt lonely, not necessarily in the physical or material sense. I met people on apps and in bars, I walked around the city, I visited the site of one of the greatest atrocities of the 20th century, I read books and drank Polish vodka. But for the first time in my life it didn't quite feel like enough for a trip on my own, and I wish I had someone to share it with.
I don't what It was this time that made it different before. Maybe it was just the head space I was in and the particular location I was traveling to? I've never minded traveling on my own before – it's easy enough to keep yourself occupied and making conversation with people along the way, and there's none of the hassle of trying to cater to the needs of multiple people. But indeed, for some reason the loneliness of traveling really hit me on this trip. Traveling on my own, certainly, but also travelling more generally.
I did a lot of things in Krakow – some of them involving work unfortunately – but for some reason nothing stands out more than this small, beautiful independent cinema I went to in the city center. They exist here in Copenhagen, but seemingly not like there where they are so incredibly cheap and affordable for a student, not to mention oozing with history. I watched this amazing film called Toni Erdmann. It was a subtly funny, three hour-long German comedy film with a great message (certainly not as excruciating as it sounds with that description!).
The film – which I absolutely loved – was about a father and a daughter, and the father's attempts to reconnect with his daughter on her own times in a way that will make her take life a little less seriously. It was beautiful, probably one of the best cinema-going experiences of my life because of the atmosphere of the night and the time at which the film's message struck me. Maybe it just struck me on the right night in the right mood at the right point in my life, but I really couldn't recommend a film more.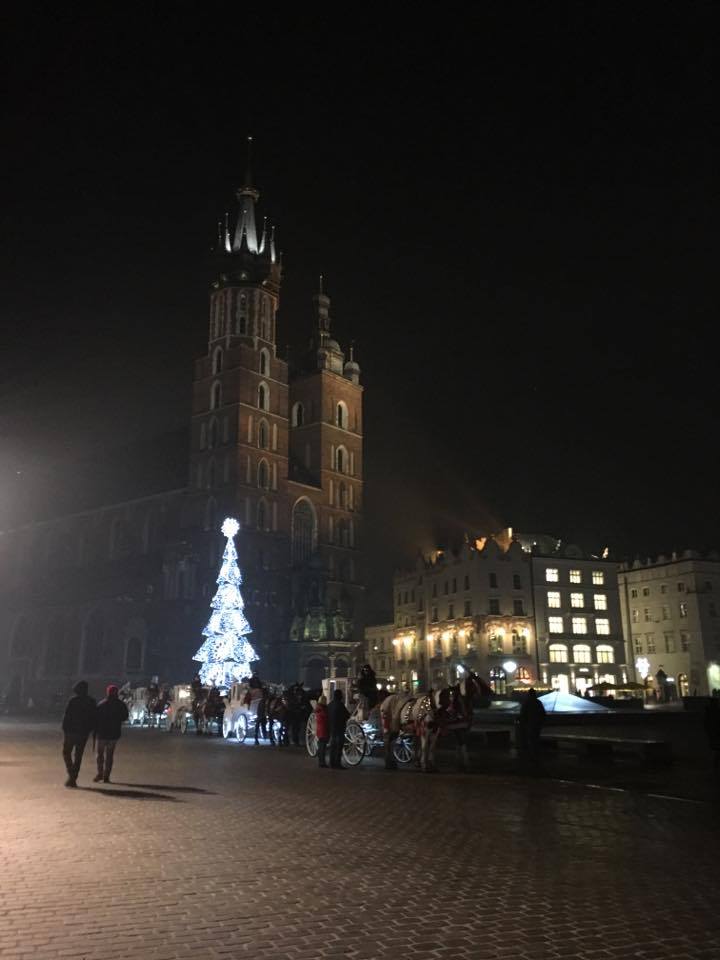 For some reason, the combination of the film and the night was just completely transfixing. I remember walking out into the cold courtyard after the film and immediately feeling completely happy but also completely lonely, which was itself interesting and fulfilling in its own. In that moment, it was ot lonely in the sense that I wish I had someone to share the experience with – for sometimes it can almost ruin what you though was a perfect film on the first round to discuss it directly after, no? – but lonely in a more complete sense. Here the world is a great big place and I am in this beautiful little European city on a beautiful night, breathing its horrible air (did I mention Krakow has some of the most polluted air in Europe?) and wishing I could replicate that experience every night with someone when it most matters. (Maybe I should just buy an independent movie theater…) I walked around the city for at least hour, and I could have sworn everyone was looking at me, wondering what I was doing there. I was too, wondering what my place was in the universe.
Auschwitz, too, was one of those disembodying experiences where for a brief moment you feel completely connected with the universe and all its horrors. It's hard to put in words. Seeing a lot of it for me didn't seem real. It's just right there, and it seems so much smaller and so much less impressive. Not that there's anything impressive about the genocide, but simply the feeling that the world changed for the worse on such a massive scale at this very spot, and now it's just there and decaying, you're breathing the same year that millions of forgotten people also breathed.
Despite the loneliness of it, Krakow really stood out to me in my memory for those feelings of connection it gave me. It was one of my most memorable travel experiences. Maybe I wouldn't have felt them if it wasn't the right point in life, and maybe I wouldn't have felt that way if I was traveling with others. But it was definitely a great way to clear my head, and I came back to Copenhagen ready to get re-stated on life.
The last couple weeks in Copenhagen have, therefore, been about me re-centering myself and trying to establish some sense of what a more settled life. A lot of that involves spending money I don't really have: trying to eat better, taking care of myself, buying things I need but have been putting off buying. A larger part of that, though, has simply been trying to take care of myself and get back into more of a rhythm of a normal life. Doing things at the same time most days, going to the gym, dating more, eating better, paying attention to your own habits and behaviors, being more conscious of things.
It sounds simple, but for someone who felt completely de-centered by the first weeks of the year, it felt absolutely necessary. It's paid off, I feel better in the personal sense going into this semester than I did all last semester, despite the many great experiences I had last semester. I was just going out and studying my ass off and not taking care of myself as much for most of the semester. I used to try to convince myself that routine was the enemy, but for me I've tried to find routines that work for me. This usually doesn't mean doing the same things at the same time every day, but instead it means continuing to do a handful of things more regularly that make you happy. For me this is (for instance): reading books and long articles, watching documentaries, running, etc.
There's a guy named Alex I met in Krakow and hung out with a bit that helps put a lot of these feelings into stark relief for me (at least for me). Talking to him for two days gave me a lot of perspective on who I'm not. I used to romanticize the idea of wandering around Europe with nothing to your name, but this guy took it to the extreme. For the last four or five months, he'd been wearing the same clothes, not really knowing where he was going to sleep each night, using Couchsurfing to find people he could stay with. He had money and took care of himself – he wasn't destitute – but he didn't even have a backpack. It seemed like a very ascetic life.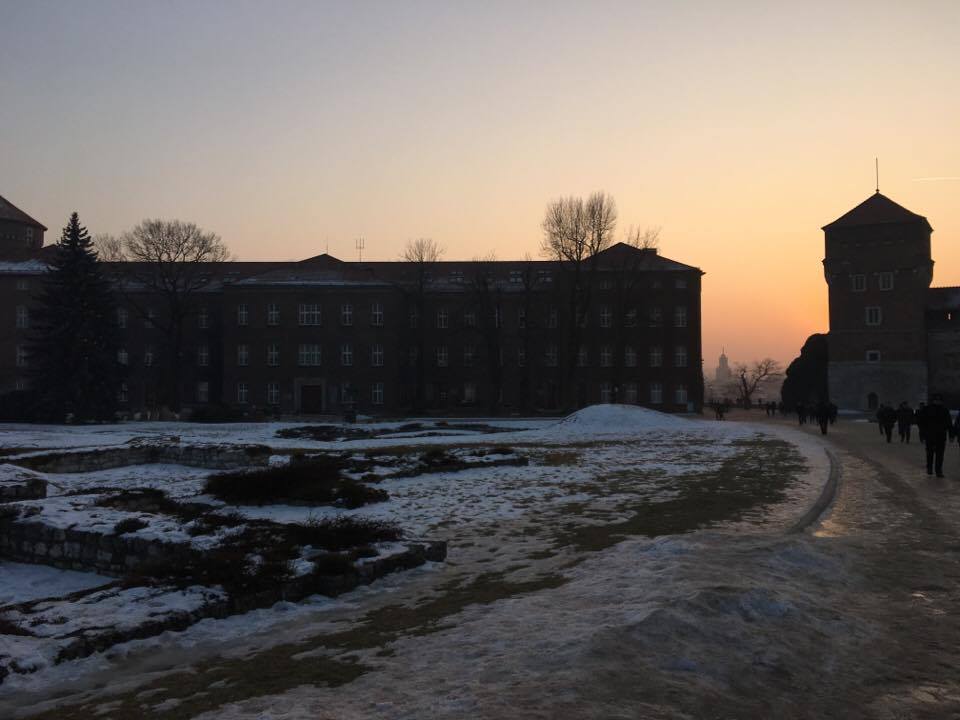 Sure, I agreed on the core theses of these last months of his life: that our phones drag us down, that we have too many things, that we need to actually talk with people more. But the idea of it stressed me out. Not that I couldn't do it or that what he was saying was wrong – it was largely right! – but that there was a compromise between things. I like not having a lot things I don't need like I do now, but sometimes I do want those things. It's nice, for instance, to have brought my PlayStation and computer monitor over with me from America, because now even if I don't have a lot, I can unwind by watching a nice film on a larger screen with a dinner I made myself and a glass of wine.
There's a compromise between comfort and consciousness, and it's something which needs to be adapted to the time and the place. We don't need a 62" plasma, but we should let ourselves indulge with comfort while recognizing that material possessions aren't going to bring us everything we need. Going to Krakow meeting Alex put these things into relief, and it's made me think about things more. For me, at this point in my life, what's the right balance? What do I need and what do I deserve? What will make me happy in the grand scheme of life but in these particular circumstances? And how I can take care of myself in a way that allows me to keep having those feelings of connection that I had on that night in Krakow? These are the types of questions I'm trying to ask myself.
In other news, I'll be heading to Tanzania and Zanzibar in about a week. It will be my first time in Africa but almost certainly not my last. I'm looking forward to it, as I am to celebrating my 23rd birthday the day I arrive to Morogoro (a small town three hours west of Dar es Salaam) a week from Sunday. I'm sure I'll be writing about both.
23… yuck.
Stay tuned for more stories about birthdays and my first time in Africa.