Day-Trip to Verona: (October 7, 2018)
Estimated travel time from Modena by train:
(Verona Porta Nuova) about 2hours and 15min
Estimated ticket price: Starting from €9.05 – €30.00
Being a member of the ESN Modena – Erasmus Student Network (Modena), I am able to attend many of the organized events that they plan throughout the year. One of these events was a day trip to Verona with a guided tour from ESN Verona and a typical meal from the area.
Arriving in Verona, at first there really is not much of anything to see. We all gathered in front of the train station and the event organizers lead the way to the main part of the city. In total it was about a 20 minute walk to arrive to the Verona Arena. Once we got closer to our destination, I could really see the beauty and charm of the city coming to life once we got into Piazza Brà.
Our first stop was the Arena di Verona. It is a very large amphitheater still currently used for events held in the city such as concerts and theatrical performances. Because it was the first Sunday of the month, the entrance fee into the amphitheater was only €1. It was really cool to be able to look inside the Arena. It was very big and it is easy to see all the age and history that it holds. It's tremendous presence alone is felt as soon as you see it.
We spent a good amount of time roaming around the inside of the Arena di Verona. Afterwards, we went to a small restaurant for a traditional meal. It was a risotto made with cinnamon and bits of mushroom along with a glass of wine. I personally never had risotto before and so trying this meal was a first for me. It tasted much better than it sounded and quite different from what I am used to eating. Sitting around a large table with new Erasmus friends and ESN coordinators was very enjoyable. As we ate the traditional meal in Verona, we chatted about what the typical meals from our own countries were and what foods we were good at preparing. The photo bellow is from that lunch we had all together.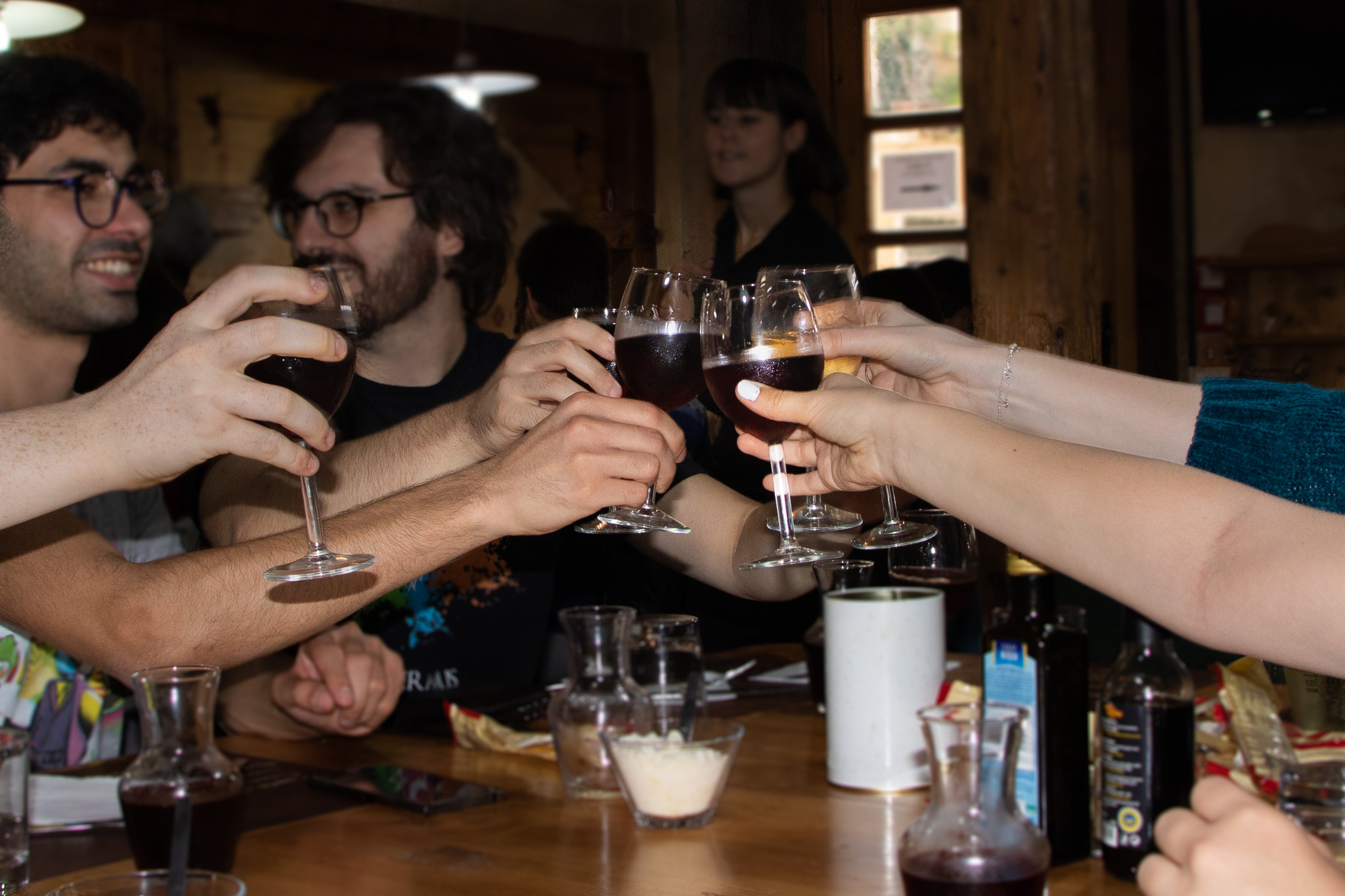 After lunch we returned to the Arena to meet up with ESN Verona and begin our city tour! They took us around to see many sites including the statue of Juliet and the balcony. It was super crowded and and I had to make my way through a small archway with walls filled with writing of love, names, and hearts, just to get into the tiny courtyard. You are allowed to go up on the balcony but you have to pay to go inside. Large groups of people surrounded Juliet's statue to get a chance to rub her right breast for a change of luck in their love life. It is a bit over rated but I do believe it is worth seeing at least once in your life if you find it to your interest.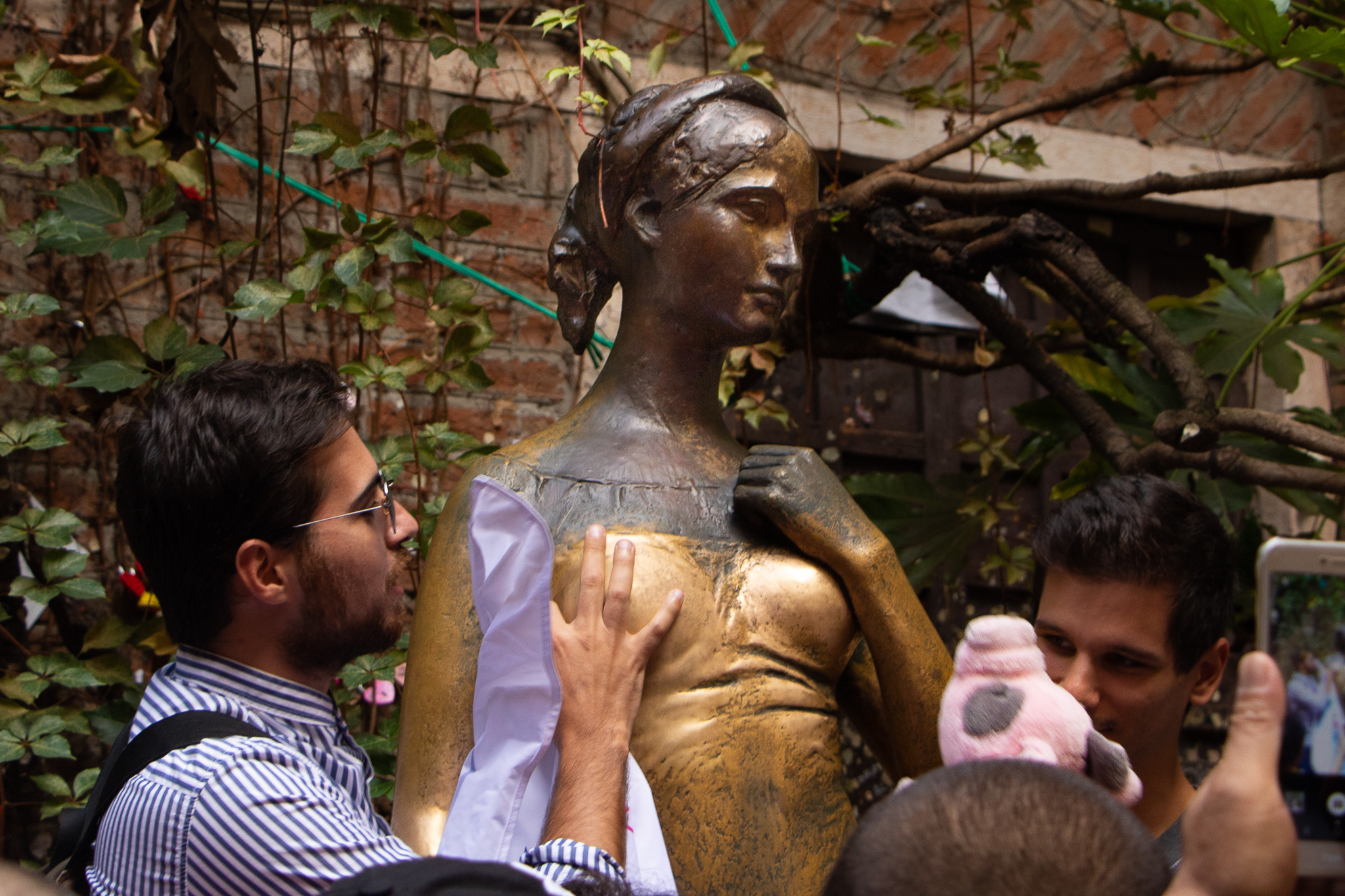 The rest of the city itself has a lot of character and charm. I did not know what to expect upon my visit to Verona but with its unique history, food, and views, I found the city of love capturing my heart. There was so much more that I wasn't able to photograph. I personally want to return here very soon to take a slower walk around the city and really take in and enjoy everything it has to offer.