Hi!
My name is Jen and I am a freshman biomedical engineering major and business minor at UMass Lowell. I am so excited to be apart of this study abroad program in India and I can't wait to tell you all about it.
Tip #1
Don't forget your wallet with your passport, ID, and Money in a restaurant in Boston before you leave for the airport! Especially do not drive away and leave it there for 20 minutes. If you do make this mistake, as I did, make sure to call the restaurant while driving back and if they say they don't have it, still drive back anyway because the chances of you actually retrieving it significantly increases.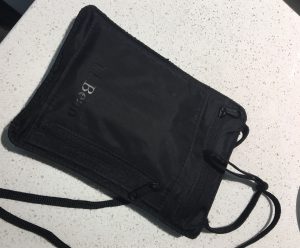 Tip #2
The flights are long, so pack light, store the snacks given to you on the plane for later and bring a book audiobook because the plane will be dark and you don't want to upset anyone near you by turning on the light. Also, try to get as much sleep as possible because once you are at the University you will want to have enough energy to greet your fellow students with a friendly smile.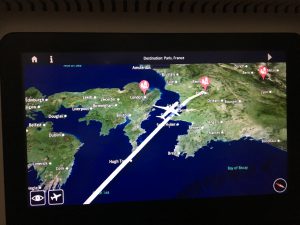 Tip #3
THE BANGALORE AIRPORT DOES NOT HAVE FREE ACCESSIBLE WIFI!!! It will be helpful to know this and plan around this in advance. The Bangalore airport is small, so fear not, you will easily find people from your group when you or they arrive. Go to the bathroom, wash up, change your clothes, get a chai tea at the cafe, withdraw cash and get to know your new classmates.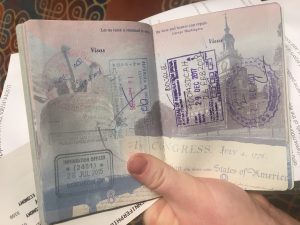 Tip #4
The drive is 6-8hours so get as much rest as possible, but don't forget to look out your window every so often to see what is around you. You will also be given lunch at the halfway point. Make sure to only eat the warm things and definitely try the coffee!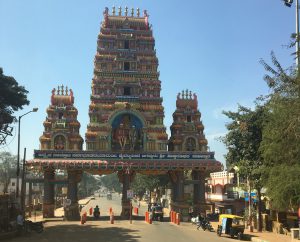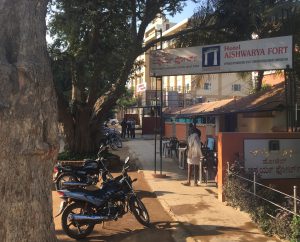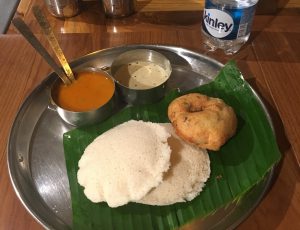 Tip #5
When you arrive at the campus, make sure to be alive and ready for a big crowd to greet you. This is what you rested for, so smile up!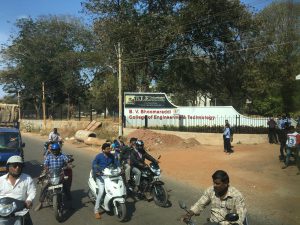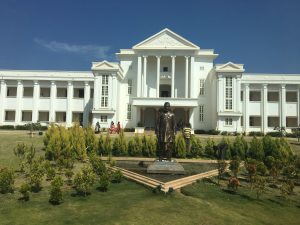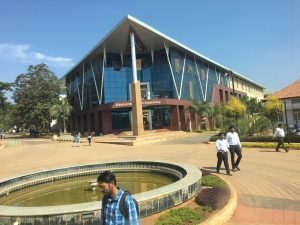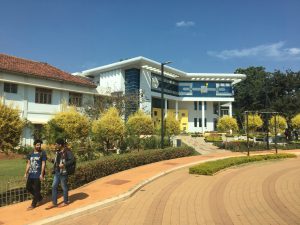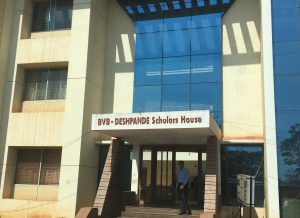 Thanks for reading,
– Jen