On June 8, 2021, DifferenceMaker held the second Summer Boot Camp Session! Holly Lalos, Director, Rist DifferenceMaker Institute, welcomed the student teams, advisors, and guest speakers. Then, each team presented their homework deliverables.
Each presentation lasted around five minutes. During the presentations, teams mentioned the problem that they are solving, along with a clear description of their solution. Problems ranged from children with hand deformities, food insecurity, and no secure way to seal a face mask.
To follow up with the solution, teams also presented the size of the market opportunity, as well as the target market for their product. This included their total addressable market, served available market, and target market. This information was collected through surveys, interviewing potential customers, and market research resources. Some teams also showed a summary of their business model canvas, which will be updated throughout the Boot Camp.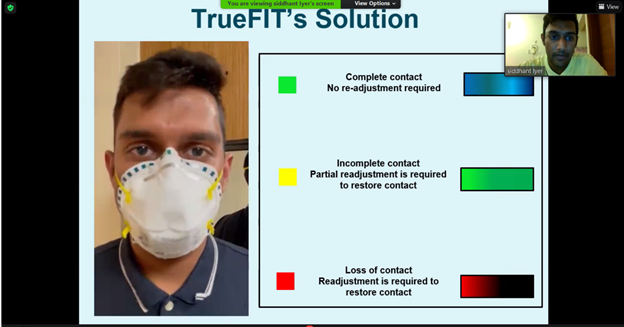 Then, advisors provided feedback, tips, and advice, and asked questions. Some advisors offered to make introductions based off their connections and the student ideas. This was a great networking opportunity for students to make connections with people in similar industries.
Following the homework presentations, Katie Muise, co-founder of Ambulatory Innovations, guest spoke about her product, the CAT Mat, and her experiences with DifferenceMaker. She also spoke about the various opportunities she received following the $50K Idea Challenge in 2019, and problems she encountered and overcame. Katie also provided informative, helpful tips to the student audience, such as, to always overestimate the amount of time a task will take to complete and dedicating time each week for a team meeting.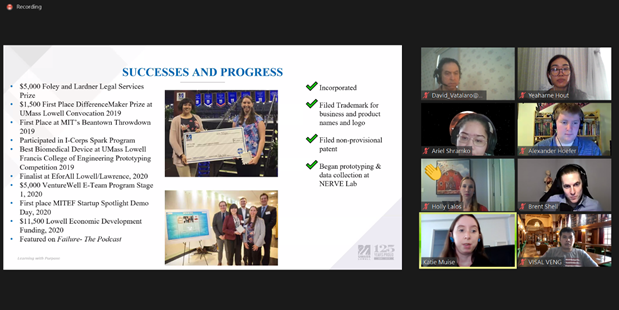 Thank you to Katie Muise from Ambulatory Innovations for being a guest speaker at the Boot Camp Speaker Series and for inspiring future entrepreneurs!
Read about Boot Camp session 1.
To learn more about Ambulatory Innovations, please visit their website and social media platforms:
Website: https://www.ambulatoryinnovations.com/
Email: info@ambulatoryinnovations.com
Facebook: https://www.facebook.com/ambulatoryinnovations
LinkedIn: https://www.linkedin.com/company/ambulatory-innovations/
Twitter: https://twitter.com/ambinnovations