On Tuesday, February 19th, DifferenceMaker held its first workshop series session! This is a four-part series designed to help student teams gain knowledge to help them move their project forward for the Rist $50,000 Idea Challenge. The theme of this evening was identifying problems.
The night started off with dinner, refreshments, and networking. Shortly after, Ha Pho, Entrepreneurial Initiatives Project Manager, gave an introduction and explained the plan for the evening. She then introduced our two guest speakers for the evening: Faculty Fellows, Professor Mazen El Gaziri, Zuckerburg College of Health Sciences, and Professor Tom Wilkes, Kennedy College of Sciences, who led the session.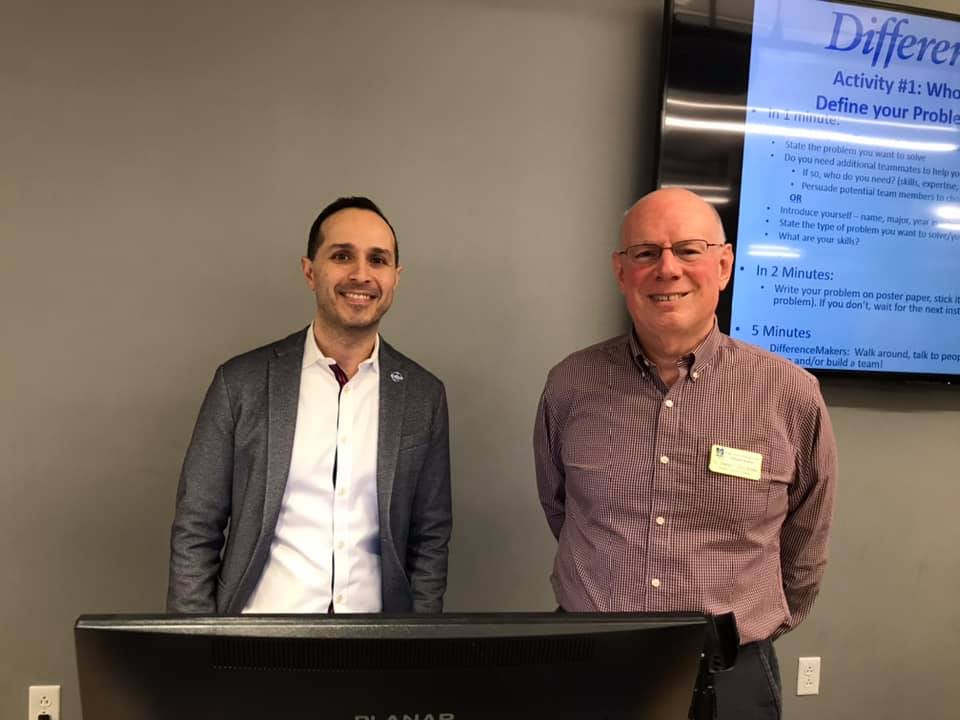 Professor El Ghaziri started off the session by showing videos of examples of teams that had well defined problems. This allowed attendees to see how students pitch, and to see how they related their problem to the audience. Then, Professor Wilkes spoke even further about the importance of having a strong problem. A solution cannot be developed with a well defined problem.
Students then broke off into their teams to solidify their problems. After their problems were more defined, they wrote it on easel paper and presented it to the other teams. This allowed teams to give and receive helpful feedback.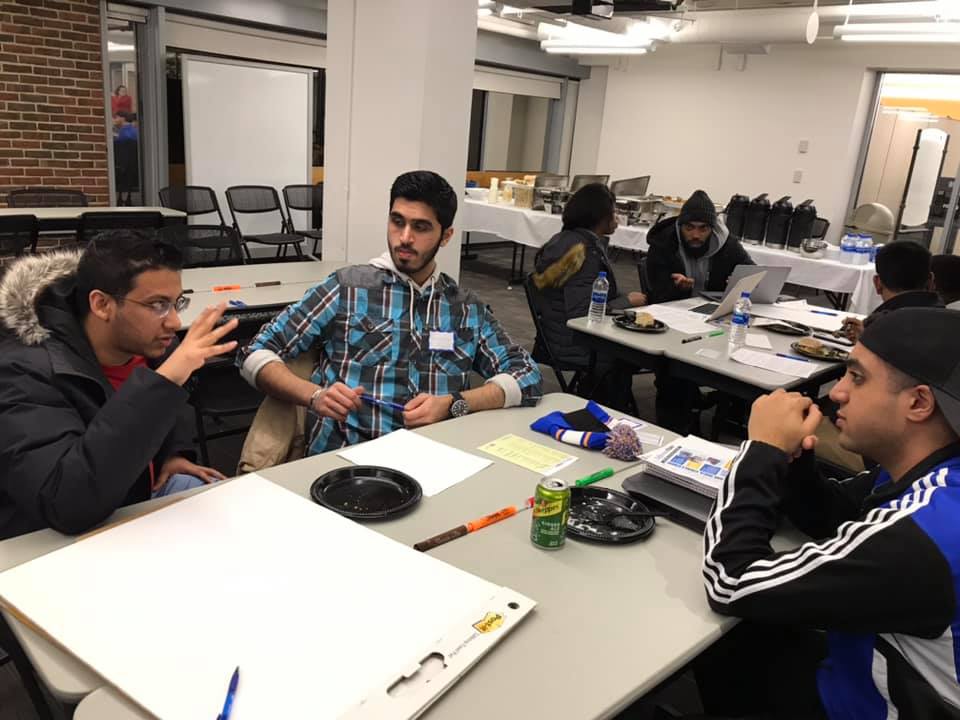 We would like to thank everyone that attended the first workshop series session! Another huge thank you to our guest speakers who led the session! We look forward to seeing you at our next sessions:
Workshop Series 2: Assessing Opportunities and Value Proposition, February 20
Workshop Series 3: Developing Business Models, February 24
Workshop Series 4: Delivering Your Rocket Pitch, February 27
All workshops will be held in Lydon Library, Room 110, North Campus from 5:30 – 7:30PM!
Dinner is served at each workshop, so please come hungry! Don't forget to also keep working hard to prepare for the $50,000 Idea Challenge!