On Tuesday, February 12, from 6-8:30 p.m. at the Saab Center, Perry Atrium, DifferenceMaker held its 7th annual Digital Federal Credit Union/Manning School of Business Innovation Contest Finals.
The event started off with dinner and networking. Sandra Richtermeyer, Dean of the Manning School of Business, opened up the evening with welcoming remarks and judge introductions.
Our judges for the evening were:
Nancy D'Amico – Senior vice president of Technology and Innovation, DCU
Steve Schultz – '89, '04, Kennedy College of Sciences and Manning School of Business
Vasilios Roussos – Director of Innovation, DCU
Alana Tobin – '89, Manning School of Business – Senior Director, Shared Services, Hologic, Inc.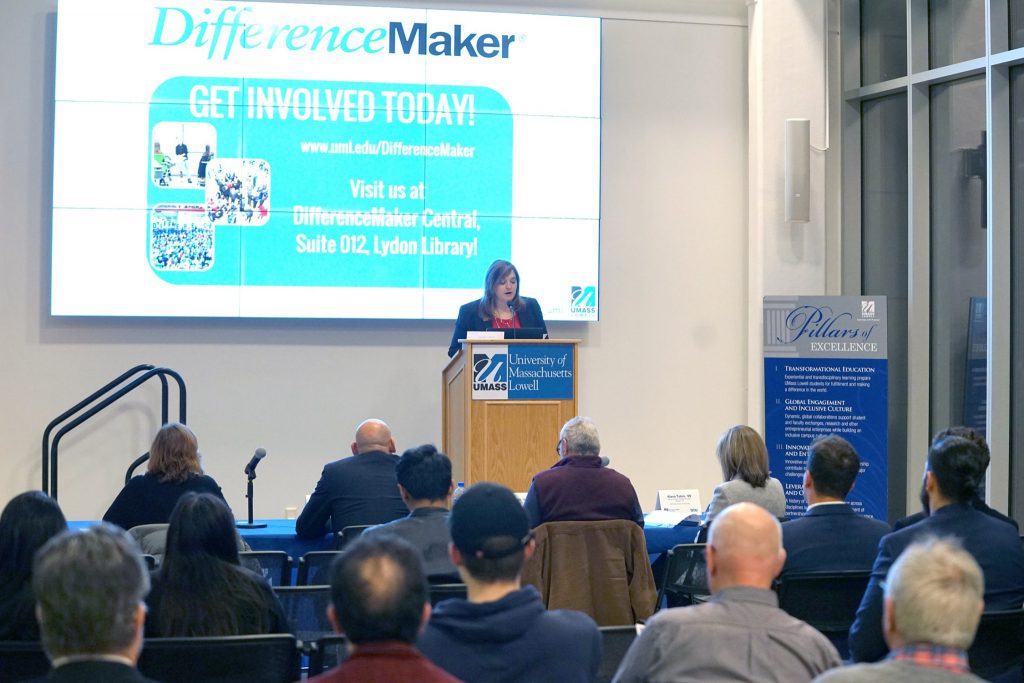 After the judge introductions, each student finalist team pitched their startup ideas. The theme of the event was to come up with innovative solutions to help solve problems related to banking and finance. After each team's pitch, there was a Q&A by the judges. The teams that pitched were:
Big Flexers / Aiman Baig, Danny Nguyen, Haris Waqar, Abhinav Kiran, and Fazil Soharwardi
Financial Action Manager / Louis Cirignano, David Seybert
SwiftCheck / Valeria Montoya, Jennifer Phan, Veyana Thor
Cash Forward / Jack Disilvio, Oliver Jennings, Pedro Piau
CJZ Statement Analysis / Justin Yee, Christopher Novo, Elijah Li
Each of these teams were awarded $100 per team member for becoming a semi-finalist.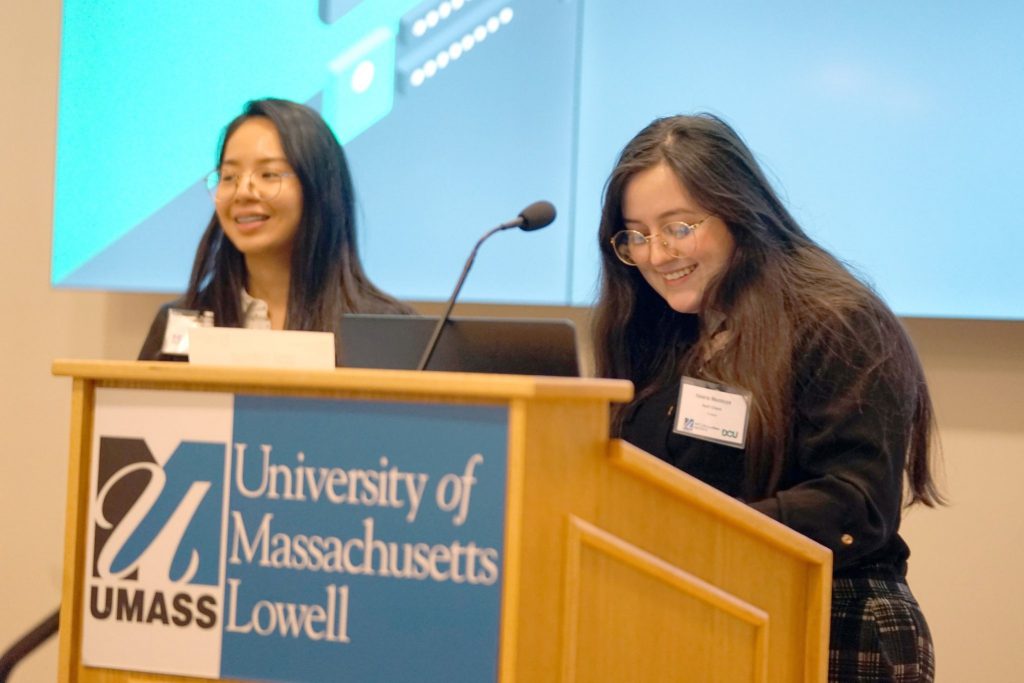 After each team pitched their creative ideas and answered the judges' questions, the judges stepped out to deliberate the winning team of the evening. While doing so, team members, faculty, students, and family grabbed more food and networked with each other.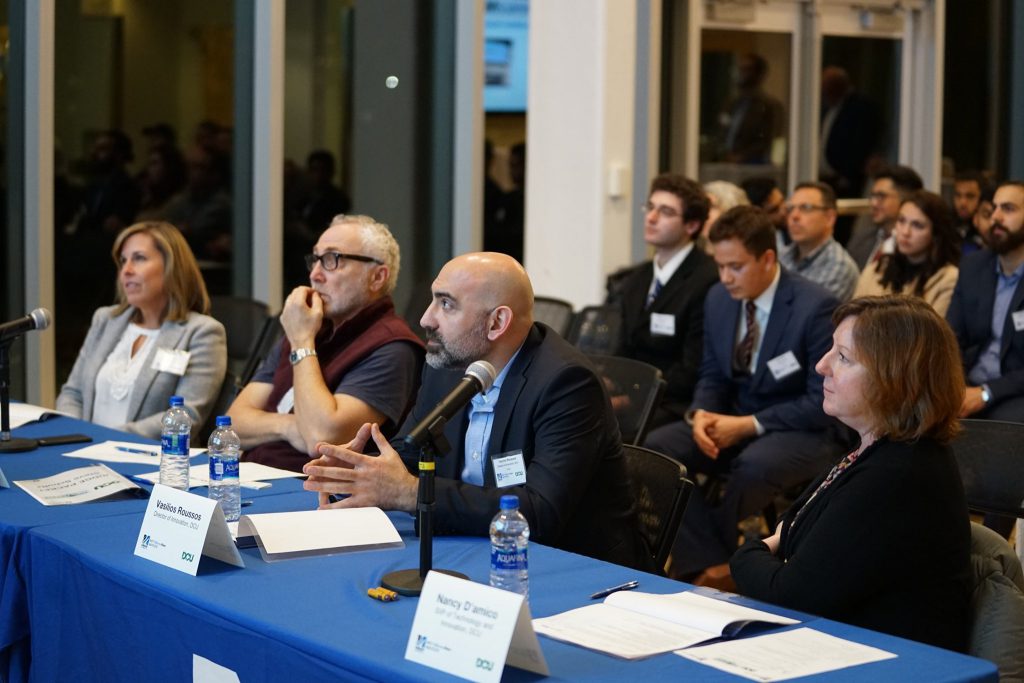 At 8 p.m., our judges finished deliberating and announced the winning team for the night: team Cash Forward! Congratulations to team Cash Forward and all teams that made it to the finals and pitched this evening! Cash Forward received $100 per team member for becoming a semi-finalist and $500 per team member for winning 1st place! Their total winning funds equaled $1,800!
Digital Federal Credit Union gave away $3,100 in total funds to the five pitching teams.
Thank you to everyone that attended! Huge thank you for the Digital Federal Credit Union, the Manning School of Business, and the Rist DifferenceMaker Institute for sponsoring this event.