On Monday, October 3, 2016, DifferenceMaker faculty fellow and LLC (Living-Learning Community) advisor John Brown, along with Professor Steve Tello, met with students in Bourgeois Hall for an LLC event. Students gathered in the common room of the fourth floor to enjoy pizza while learning more about the DifferenceMaker program and discuss opportunities and ideas they have.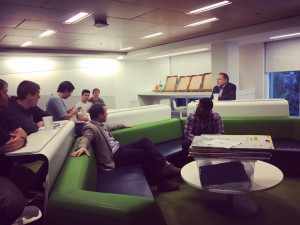 About 15 students stopped by over the course of an hour from 6:00-7:00p.m.
To learn more about DifferenceMaker, visit our website!