DifferenceMaker Program awards startup funds to students for best new ideas
October is Entrepreneurship Month at UMass Lowell, when students will learn entrepreneurial skills from business professionals, faculty mentors and alumni and put their ideas to the test in a variety of competitions.
Students will be introduced to the DifferenceMaker Program at an event on Thursday, Oct. 9 at 6 p.m. Now in its third year, the initiative challenges them to work in teams to develop a product or service that answers a real-world need in business or the community. Teams then pitch their ideas to expert judges, vying for seed money for their ventures. Last year, 70 teams participated in these contests.
Event speakers are expected to include Glenn Morgan '86, co-owner of SkyWorld Interactive; David Araujo, vice president of Information Systems for DCU; the program's founder, Steven Tello, UMass Lowell's associate vice chancellor for entrepreneurship and economic development; and student winners of previous DifferenceMaker competitions. The event will be held in the Perry Atrium of the university's Mark and Elisia Saab Emerging Technologies and Innovation Center on North Campus at 40 University Ave., Lowell.
In the coming weeks, teams will gain inspiration from the DifferenceMaker Entrepreneurial Speaker Series, which will explore a variety of topics from intellectual property to venture funding. It will begin on Thursday, Oct. 16 at 6 p.m. with a session on how to launch startups in engineering fields.
Beginning this month, student teams may enter one of three semester-long competitions that align with their interests. The final rounds of these contests will be held in December. They are:
The DCU Innovation Contest, for students who have developed innovative ideas in banking and finance. Last year's winners took home $1,500 for their idea to develop a hybrid credit and debit card that allows users to build credit without banks assuming risk. The contest is presented by UMass Lowell's Manning School of Business and DCU.
The Creative Venture Competition, for students who have developed products, programs or business ventures that provide a social service. Last year, the contest awarded $2,500 to the student whose idea for a web platform called DreamLink. The contest is presented by UMass Lowell's College of Fine Arts, Humanities and Social Sciences.
The UMass Lowell Francis College of Engineering Prototyping Competition, a new contest this year that seeks the best prototypes for electrical and mechanical devices, software applications or integrated systems.
In December, students will also have a chance to enter the 2015 DifferenceMaker $35,000 Idea Challenge, which will award cash prizes for winning ideas in a variety of categories during the spring semester.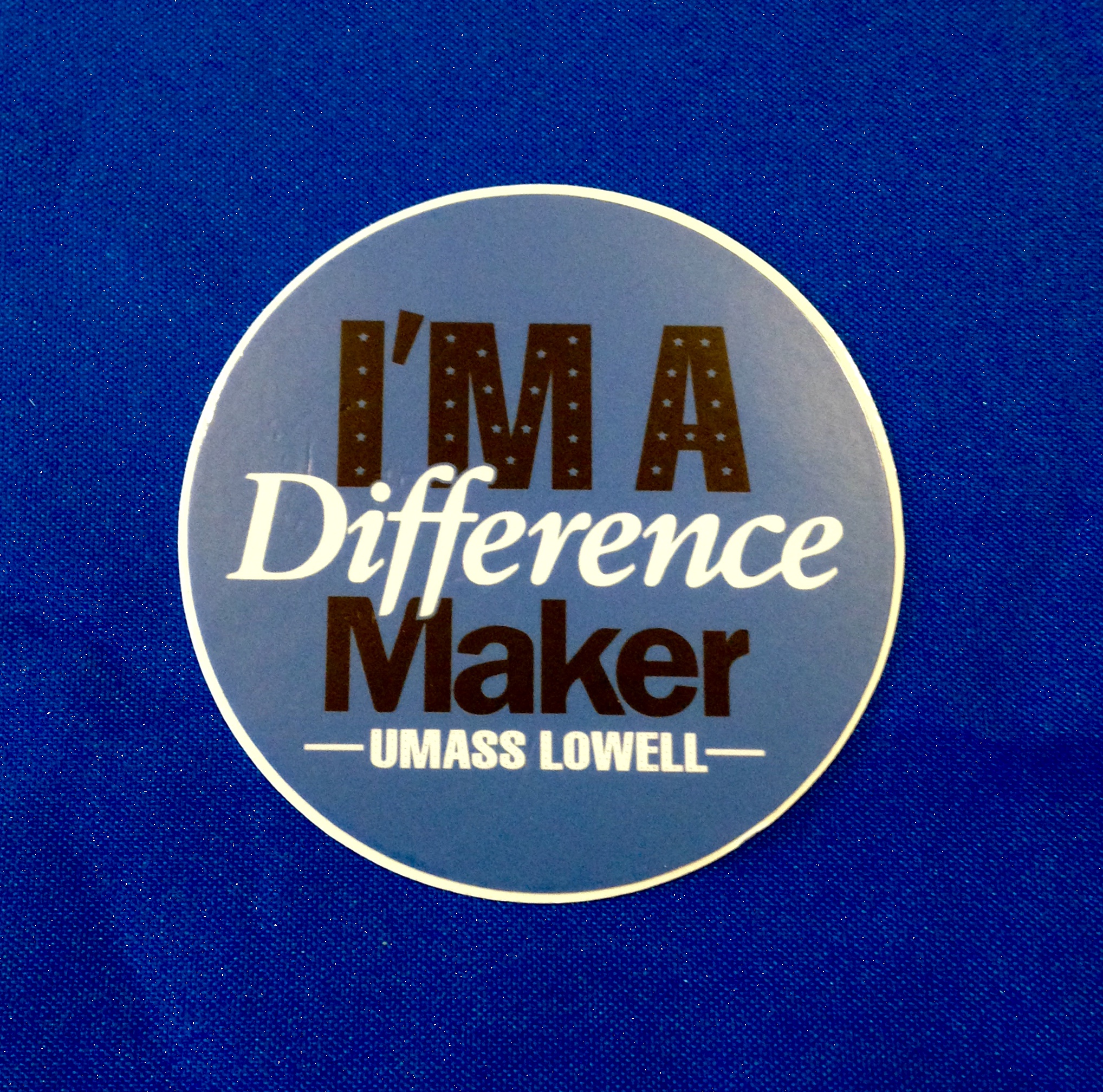 Contacts: 
Nancy Cicco, 978-934-4944 or Nancy_Cicco@uml.edu
Christine Gillette, 978-934-2209 or Christine_Gillette@uml.edu