Taking a bus overnight we arrived in Pamplona at 5am on Sunday July 10th. Me and two friends walked to our hostel and dropped off our bags to begin our day. Previous research before the trip told us that we needed to get good spots three hours early to see the running of the bulls. Our first mission was to get into the proper attire. Dressed in all white we went to one of the many stands and bought red scarves to wear around our necks. Traditionally one would wear the scarf along with a sash tied around your waist. I acquired both along with a beret excited to be among the festivities. Even so early in the morning the streets were bustling with people who have not slept from the night before and the streets are covered in trash and spilled drinks. We found spots along the second-row barrier and stood there for over two hours to make sure we had good spots. Unfortunately, all the spots along the top of the fence were already occupied. At eight, six bulls are released and corralled through the streets while runner try to avoid being plowed down by them. The run ends at the bullfighting ring where later in the day they will face off with three bullfighters to the death. The run itself lasted about five minutes and I could only spot three of the bulls through the crowd of runners. Although it was over quickly it was still very exciting and a unique opportunity to see.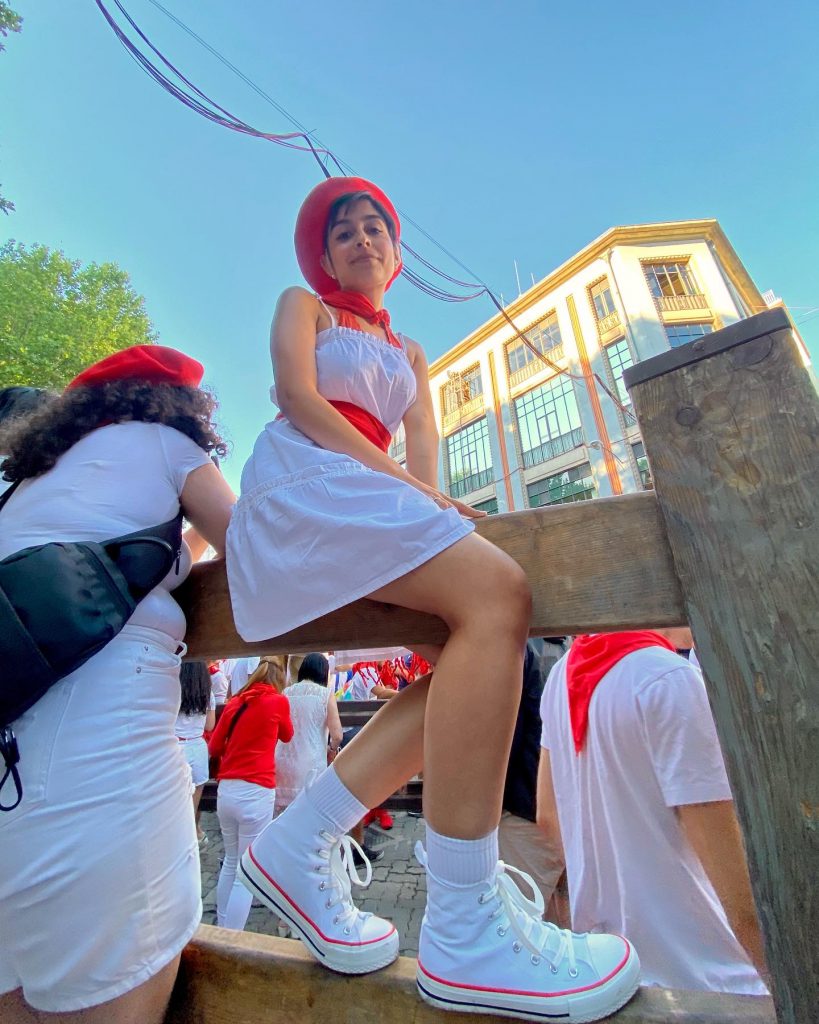 Later in the day we found a museum on the San Fermin festival where they showcased the posters over the years. We then walked around to check out the many festivities taking place which included dancing and singing. The energy throughout the whole town was very high and everywhere you turned there was something new happening. There were bands on every street with crowds gathered around them either singing and or dancing. Exploring up and down the different streets we stumbled across a scenic view of Pamplona. After taking pictures we decided to take part in siesta after checking into our hostel. Our siesta ended up lasting a few hours so I don't think it can really be classified as such.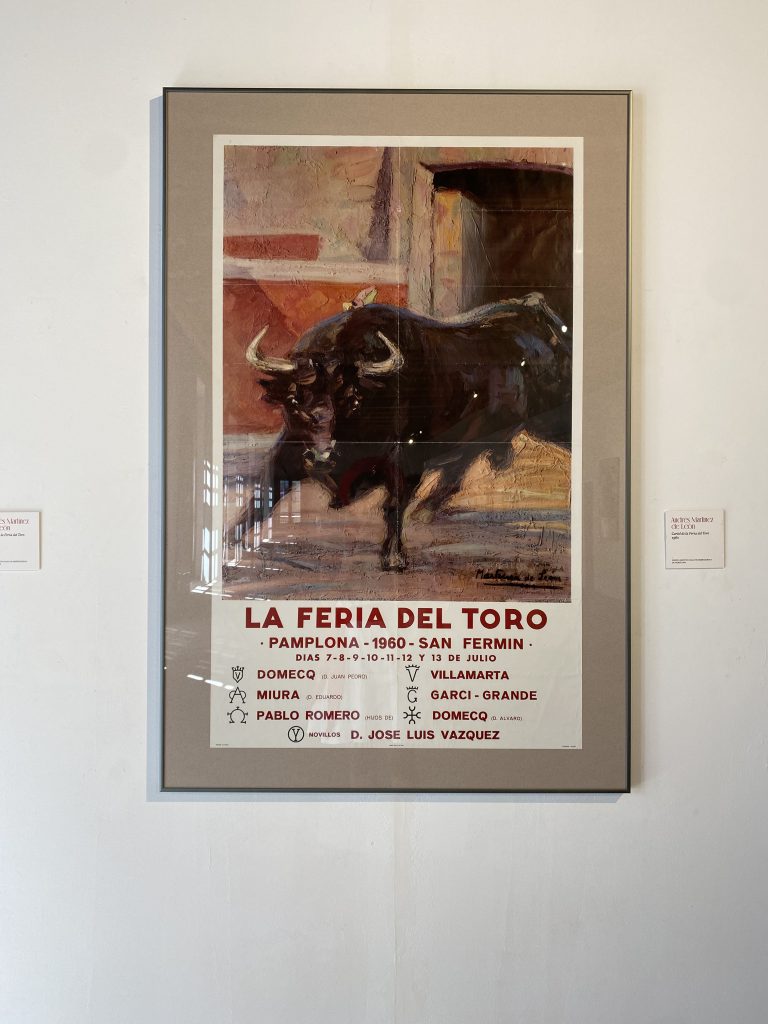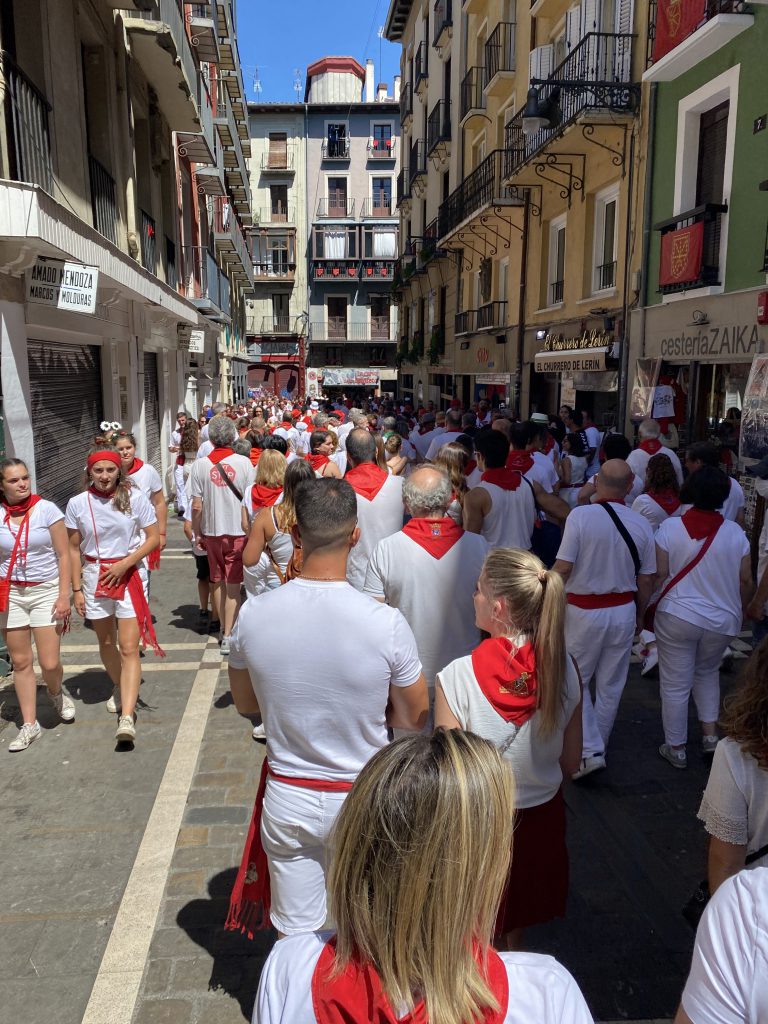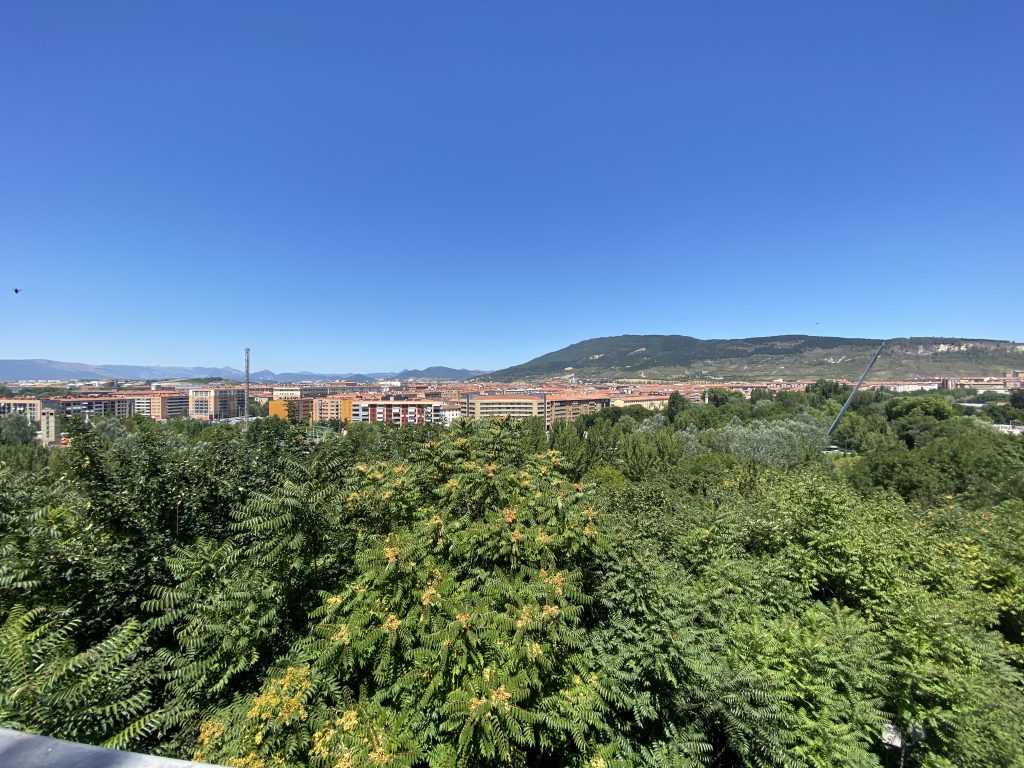 We went out to dinner around nine and by the time we were leaving the fireworks show was about to begin. The fireworks lasted eighteen minutes and everyone cheered for the finale. From there we went back into the city where a DJ was playing music and the crowd was dancing. The whole experience was very exciting. At times it could be a bit overwhelming with so many things going on but to experience something that has been going on for countless years and getting to be a part of it was a once in a lifetime opportunity for me.