I would be lying if I didn't feel fear behind the double barrier used to protect spectators from the bulls. People lined up against the fence. Half on top of the wall with a clear view and the other half just trying to get a glimpse of the bulls from the bottom half of the fence. In order to get a view on top of the wall, one had to have been at their spot since 6:00. And as this is an ongoing event from July 7th – 14th, there are people still hanging about from being out the night before so you best be lucky and prioritize getting a spot. At 8:00 you hear the loud bangs as a sign that the first half of 6 bulls have been released. As the runners came down the line, you could hear the shouts and signals from the spectators to the runners. A massive flow of runners with adrenaline running down their entire bodies. I myself felt fear of being safe and I can't imagine what the runners feel. Yet after seeing the run for the first time, I would join the race in order to get a fully immersive experience.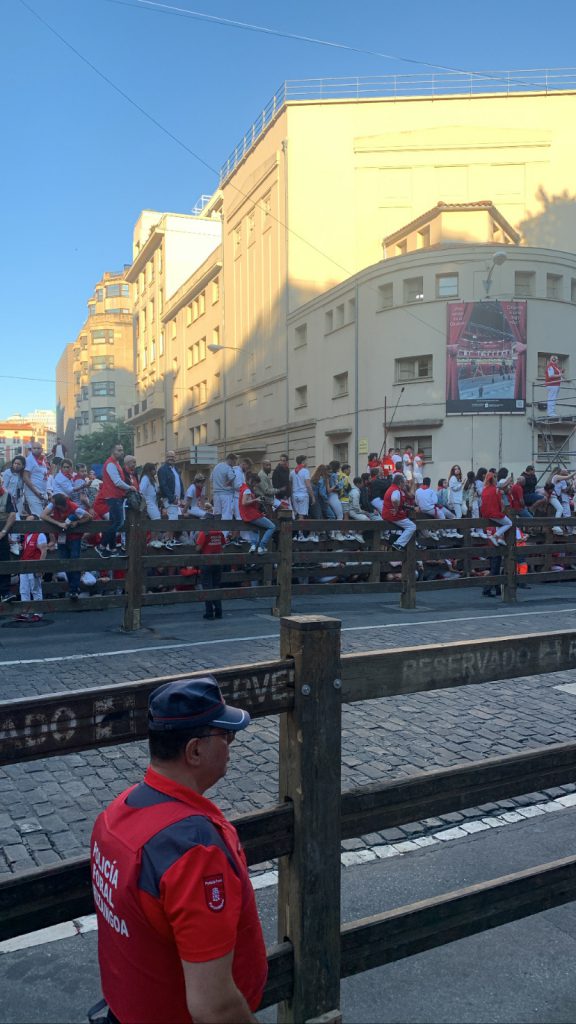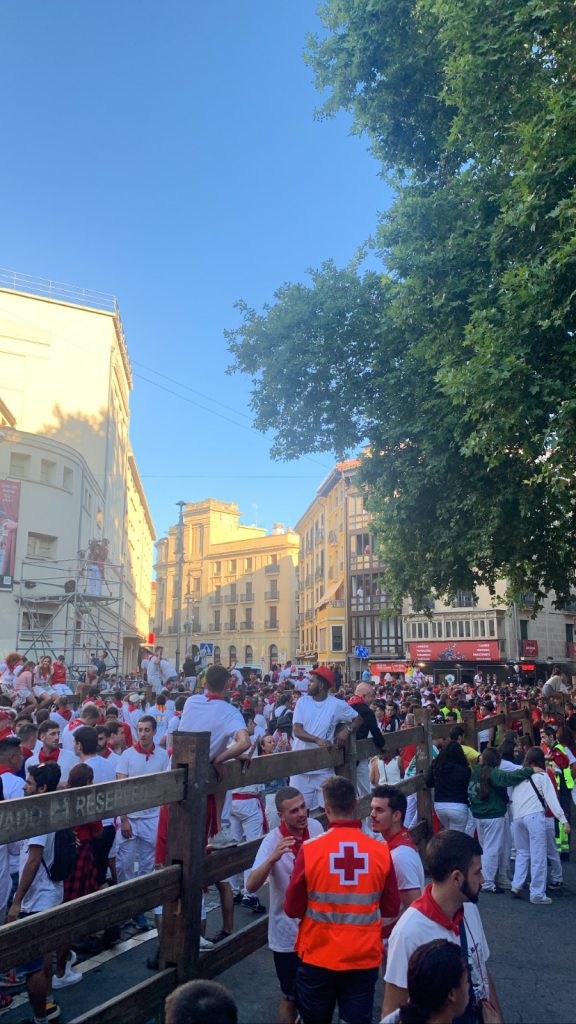 The day then commences with music, food, and dancing. People gather around the main plaza of the city where a stage is set up with live music. Music is played by both city organizers in the plaza and individual bands just on the outskirts of the plaza. There are all kinds of music from traditional, to drum-driven, and even samba from a Brazilian band.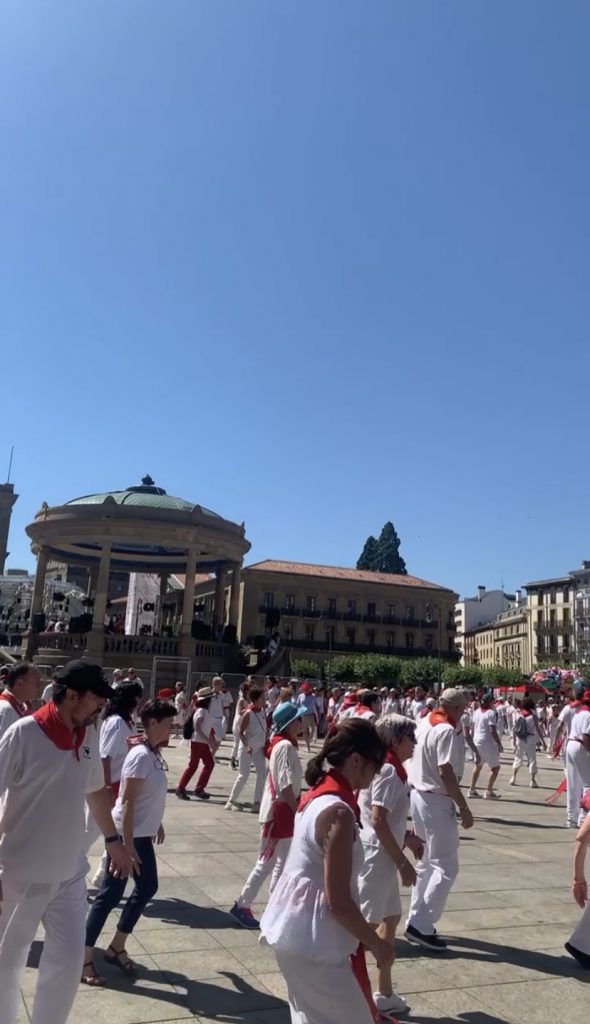 The most memorable experience was going through alleyways with no clue of where we were headed. The plan was to follow where any kind of music was coming from. These alleys provided a more enriching and real experience of Pamplona as locals surrounded this area. This is where locals were socializing, eating, drinking, and most importantly chanting. The local restaurants provided little snacks such as various forms of bread and traditional snacks on the go.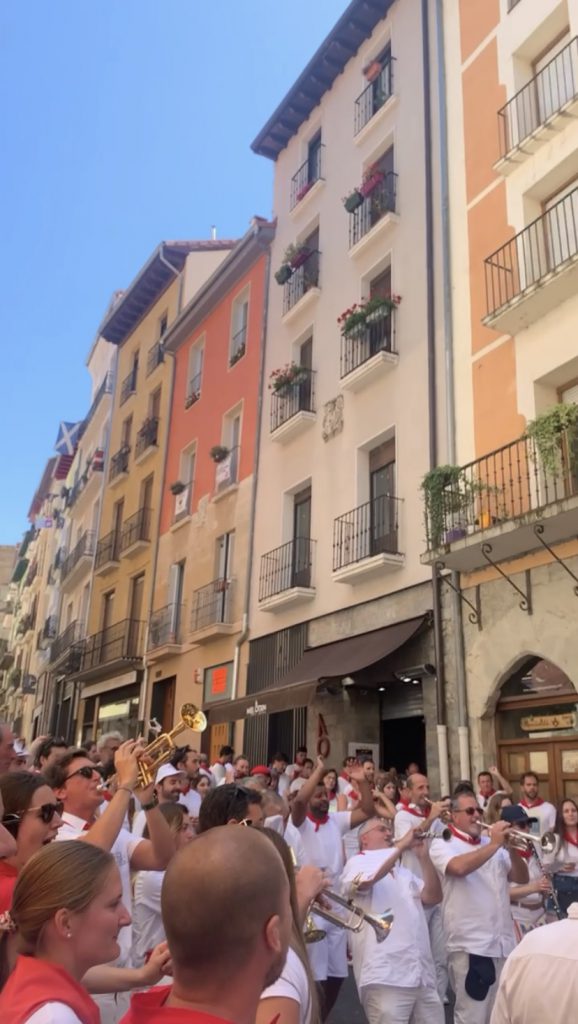 The day continues like this throughout the day. You enjoy this new experience with friends and make memories. By 23:00, people gather in the streets wherever there's a good view of the sky for the fireworks show. This show goes on for between 14 – 18 minutes in awe. By the end of the night, one can decide if they want to rest up for the next day of the festival, or gather back at the plaza for live disco music. This day is very memorable because all of this happened within 24 hours. It blows my mind how much one can do and absorb in one day.