Our Airbnb for the weekend was located in the neighborhood of La Latina, a neighborhood right in the center of Madrid– strategically picked because of its close proximity to the tapas bars and museums. The first plan of the weekend was to explore the famous tapas street "Cava Baja." The street was lined with restaurants left and right, and even though it was not an easy decision, we settled on La Concha. We all stepped out of our comfort zone and I ordered squid in its own ink: definitely better than I was expecting! Even though we had planned to go on a tapa crawl that night, us falling asleep at the dinner table got in the way and we decided to return home for the night to get some rest for the busy day to follow.
When we first heard that we had a free weekend, the four other girls and I knew exactly how we were going to spend it: in Madrid. The culture and liveliness that Madrid encompasses is so unique– and a six hour bus ride in 105 degree weather was not going to stop us from getting to experience this opportunity. Madrid is the complete contrast of the small, quiet San Sebastian- with it's crowded, touristy streets and chaos- but we were excited to get to compare the two and see all that the big city had to offer.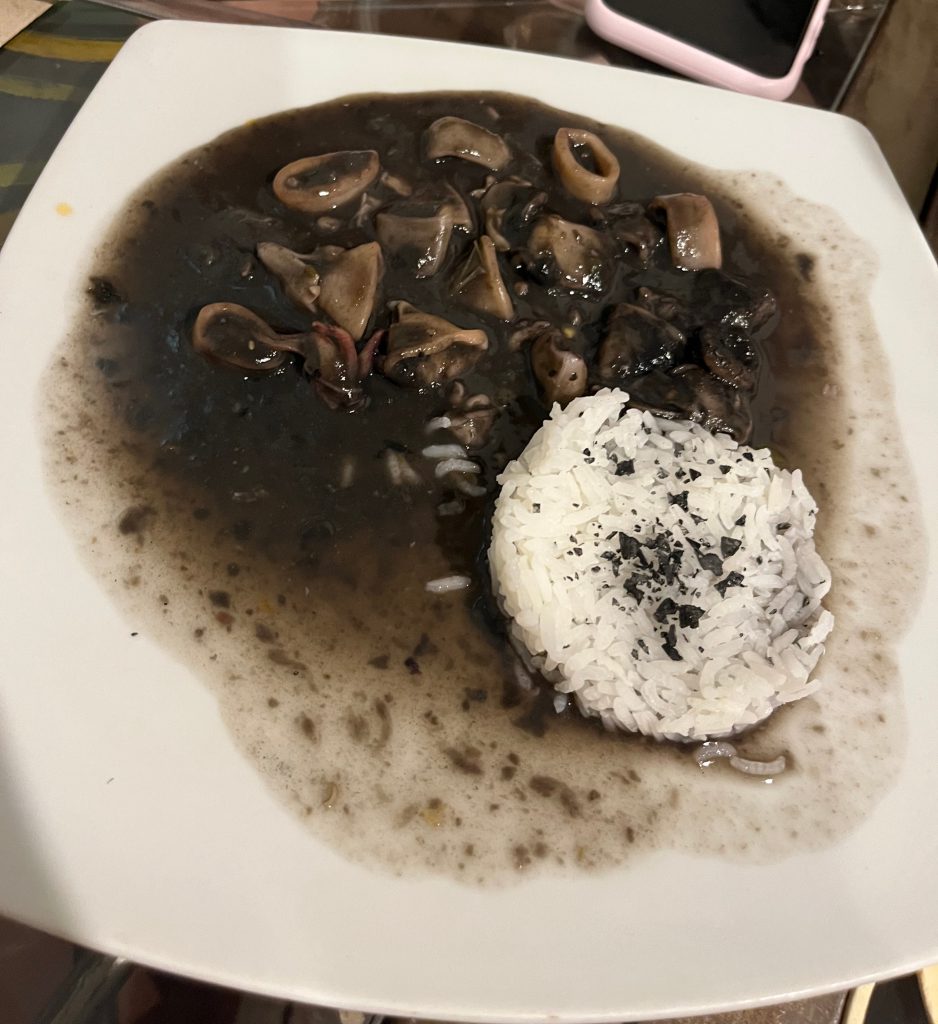 After waking up early and getting breakfast at a nearby cafe, we headed to our next stop, El Prado. Not all of us were huge art fans, but the art here was so different from the art back home and we ended up spending almost four hours here! It captured centuries of Spain's history- from wars, to monarchs, to political revolutions dating back to the 1400s. Goya's "Pinturas negras" collection was a personal favorite.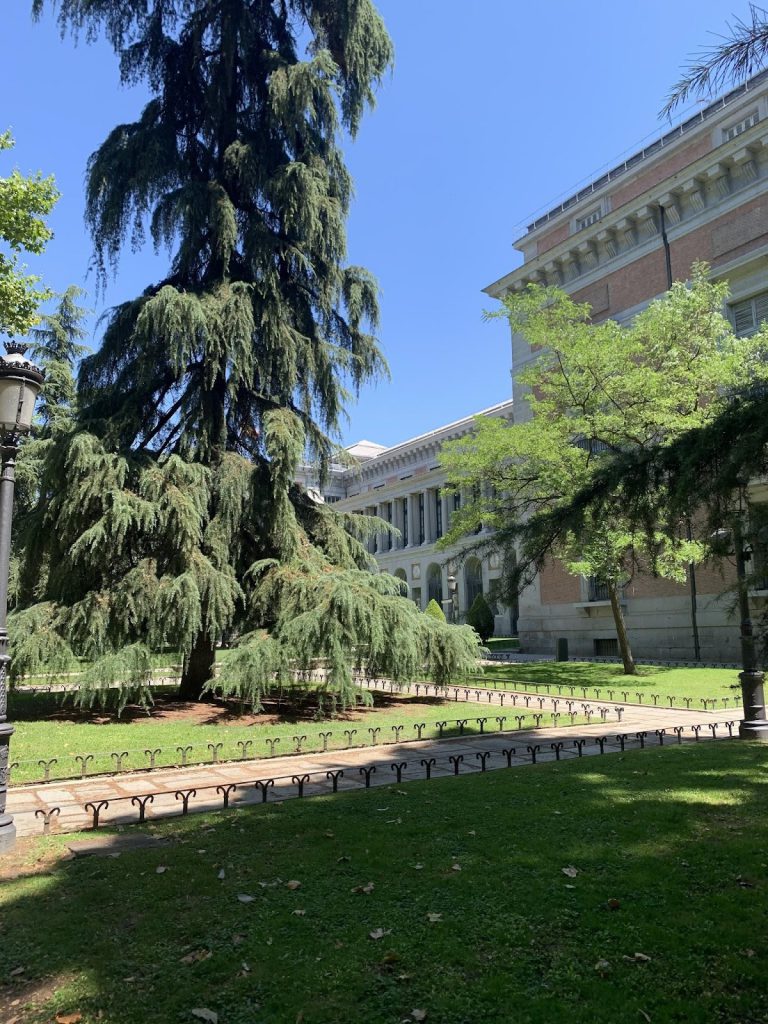 After the museum, we were ravenous and decided to head to the San Miguel market to find some food. When I first walked in there, my senses were overwhelmed. It was crowded, and there was a wonderful mixture of smells and noise coming from all around. It was set up with a number of food places and drink stations to choose from: one of the hardest decisions I've had to make! My friends and I decided to pick a few interesting things and share them all, settling on empanadas, tacos (some even with octopus!) and some macaroons for dessert.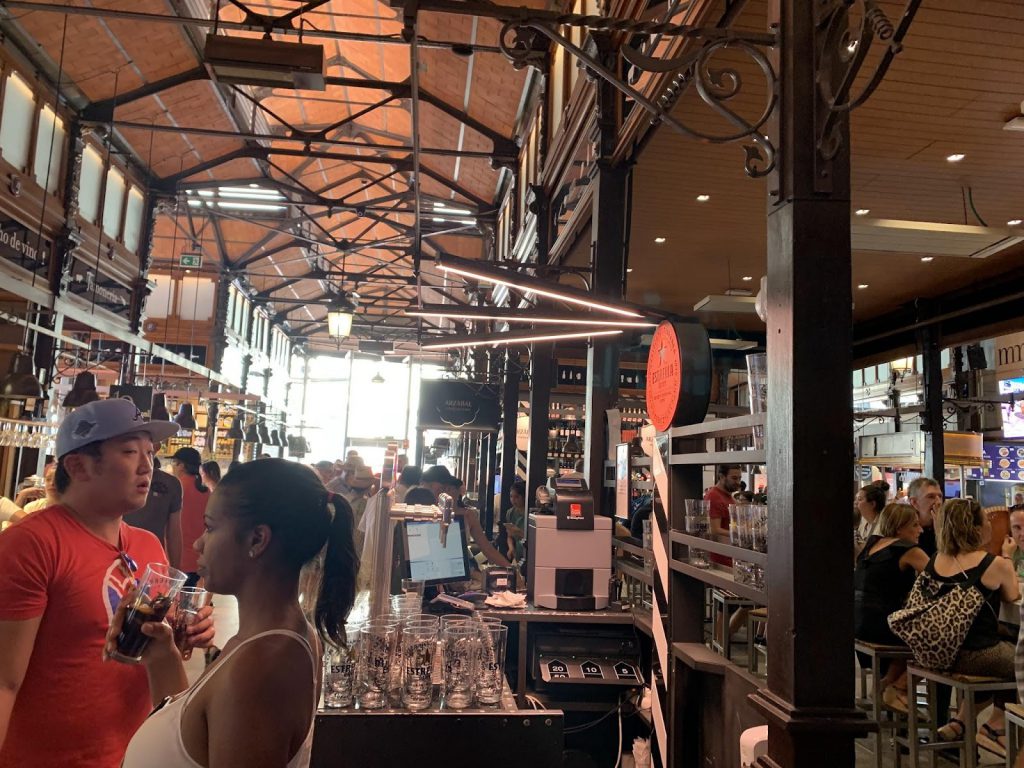 That was all just a preview before the highlight of the night: the flamenco show! Barely knowing what a flamenco show was going into the night, we all knew that we had to experience this improvisational art that Madrid was known for. The three dancers all had drastically different skills, and combined with the beautiful song and guitar made for an entertaining hour and a half: unanimously our favorite part of the weekend.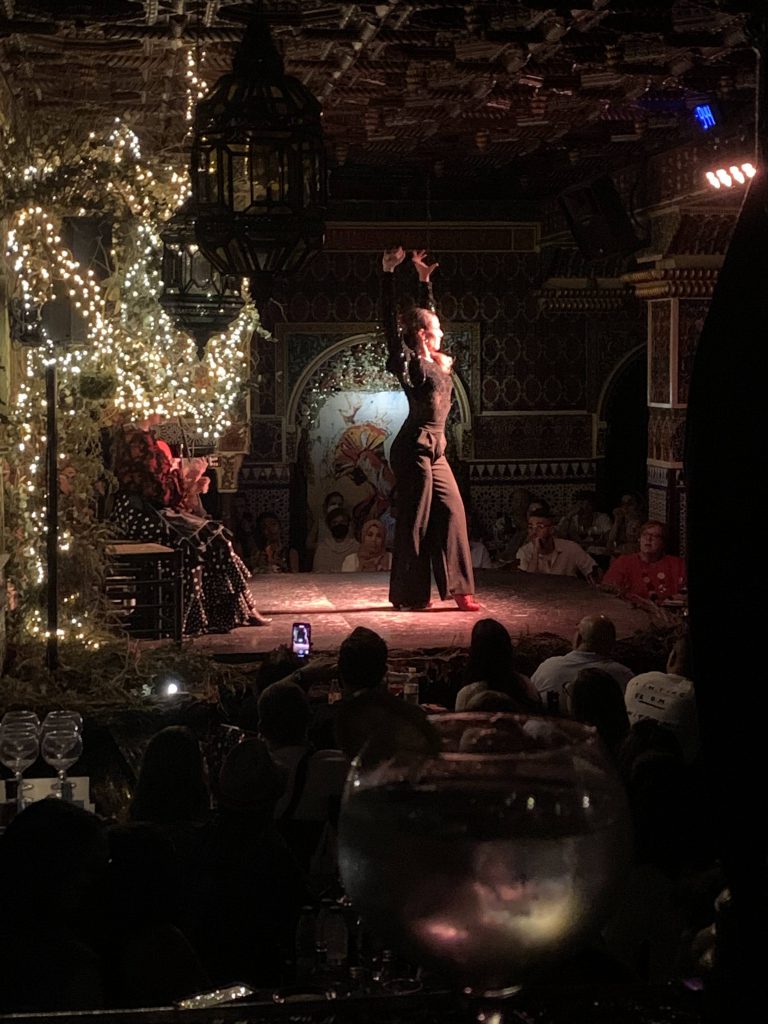 Madrid would not be as fun without churros, so luckily we found ourselves pretty close to the world-famous Chocolatería San Gines. They know what they are doing: the way the churros melt in your mouth explains why they have been Madrid's go to for churros since the late 1800's.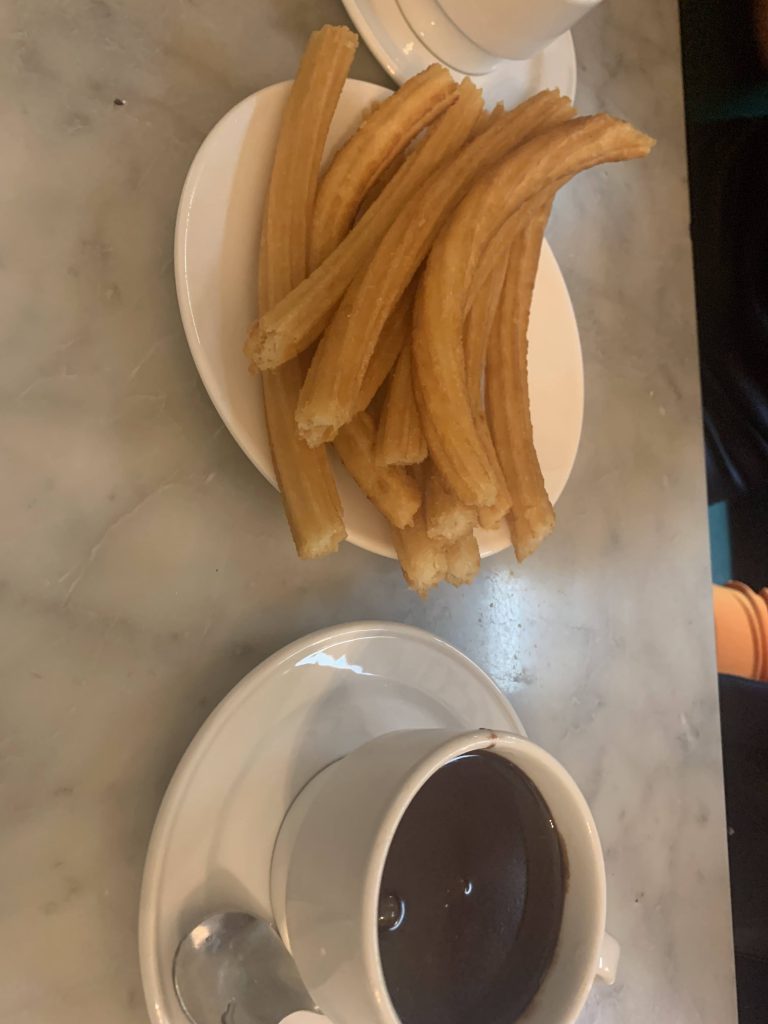 The night ended with exploring some of Madrid's nightlife– including a seven story club with a karaoke bar! People stayed out quite literally all night in Madrid, something which again illustrated the difference between the city and laid-back San Sebastian.
We had a late start to the morning Sunday, so most of our day was spent wandering throughout the city. After having breakfast and checking out, we stumbled upon Plaza Mayor and Puerto del Sol, which were incredibly bigger than they were in pictures. The rest of our day was spent shopping for souvenirs in Gran Vía. After stuffing our faces with food and doing some more wandering, we headed towards the bus for our six hour ride back to San Sebastian.
The weekend was full of us experiencing anything and everything there was to do in the city: always justified by saying "Why not… when in Madrid!" Needless to say, although I spent the weekend adventuring and taking in Madrid's culture, the minute I stepped off of the bus in San Sebastian, I felt relieved to be back at home in the Basque country.