I'm no stranger to study abroad trips, this being my third trip since high school. But this group of travelers was different. I had never seen bits and pieces of myself within so many other people. I felt connected to this group almost instantly. From the first night, we bonded instantly and I knew that I was in store for an amazing 3 weeks. Now on our last night, I can confirm that I did have an amazing three weeks and it was all thanks to the 10 people that traveled across the world with me, along with the professor who made this trip possible for all of us. I matured immensely through these three weeks, starting with the pintxo tasting tour. As an extremely picky eater, I went into the day expecting to eat absolutely nothing, and to run to the nearest American fast food place as soon as the tour ended. What ended up happening was I forced myself to enjoy my time with the group and to try food that I had never tasted before. From anchovies, to squid, paella with mussels, to txakoli wine. I experimented with my taste buds more than ever and it was well worth it. Even something as simple and common as a crepe was a new experience for me in San Sebastián. Breaking out of my shell rewarded me with awesome experiences and with greater encouragement to continue taking risks in my life everyday. 
The Jai Alai matches might have been the most exciting moment of the trip for me solely because it introduced me to a new sport that I want to continue following upon my return to the United States. Witnessing the skill of the players and just how important the sport is to this region was fascinating because it's a sport that receives very little attention in the United States outside of Miami, Florida. Being able to try and play the same game as the professionals taught me just how much skill goes into the game and how fascinating less common international sports are. One bad toss of the pelota (ball in Spanish) and my wrist hurt immediately, so I give total respect to the players who are constantly putting their arms and wrists at risk of injury. 
The most breathtaking experience in Basque Country was actually in France. Some of the most breathtaking views of my life were in Sare and Saint-Jean-de-Luz. I was focused heavily on traveling while in Spain, but because I didn't know anybody, I seriously doubted the idea of traveling by myself. However, after making friends, I was invited to take a day trip to France and I'm extremely happy that I jumped at the opportunity. The quietness and the beauty of the towns are something that I will always remember. Sare might be the most peaceful place I've ever been to in my life. Everything just felt like time was frozen and we were walking through the finest views nature had to offer.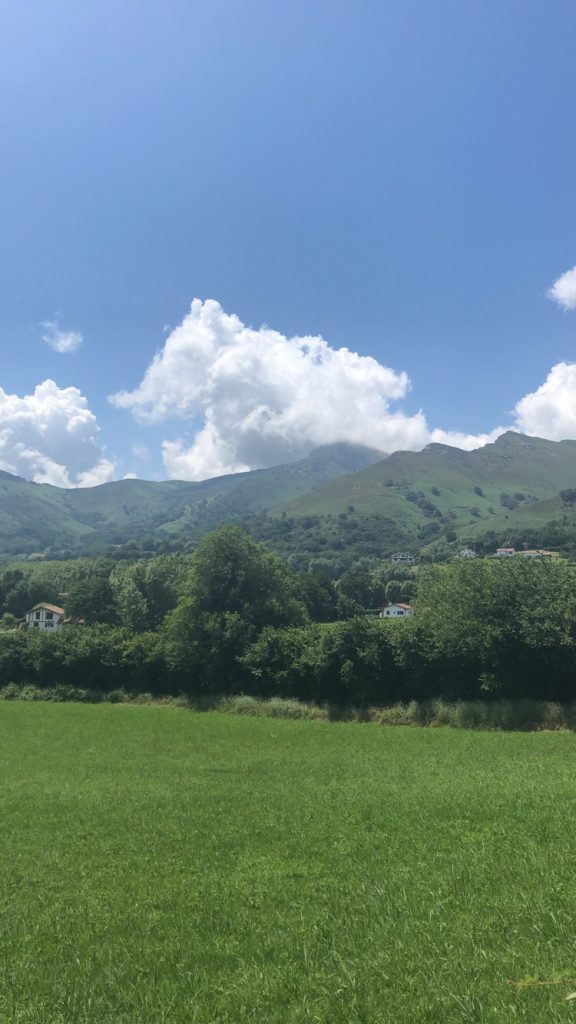 The most physically challenging but rewarding day was the climb up the island, Gaztelugatxe, an island in Spain that Game of Thrones used during the show's run on television. Wearing jeans to this climb was a massive mistake, and not having my own water bottle didn't help. But I toughed it out and for that I feel like I learned how to persevere through new challenges that may be placed upon me. The view was breathtaking and totally worth the long hike up the mountain. My legs and feet may not have enjoyed the trip as much as my eyes did, but it was 100% worth it to see some of the ultimate beauty the Basque Country has to offer.
The best food in San Sebastián was definitely during our farewell dinner in which we had some amazing steak at La Txuleteria in Gros. The steak was phenomenal and it was the perfect end to our trip in the city that is known worldwide as the best food city in the world. Over some nice sidra, the group held our soon to be final conversations with one another as one big family. It was awesome to see just how far all the relationships had progressed in only the tiny span of three weeks. I can only hope that these relationships continue to progress.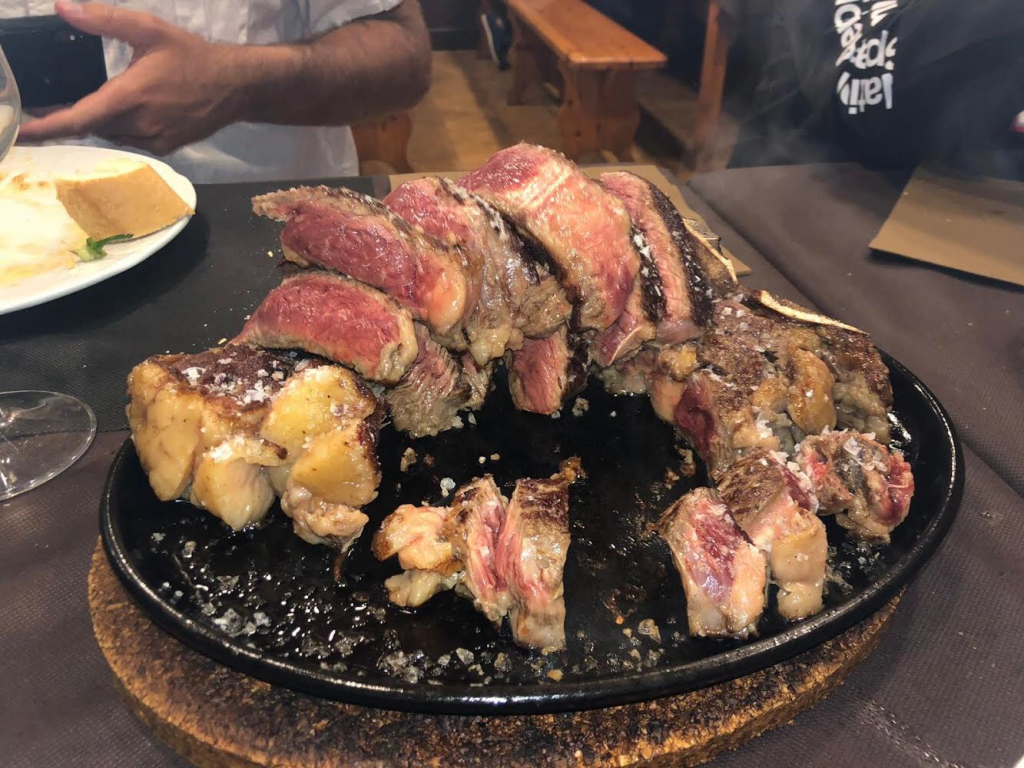 In closing, I want to say thanks to a few people.
To myself for forcing myself to apply to this trip and opening myself up to all these new friendships.
To my fellow travelers, who made this experience a once in a lifetime for me. Hopefully, I was as much as a contribution to your enjoyment of this trip as you guys and girls were to mine.
And finally, to Professor Zabalbeascoa for putting together such an awesome trip with an amazing group of people that I will never forget.