Such a busy day!
We had a riding lesson with the Austrian horse whisperer at 9:30 before the heat of the day got going. We walked back by following the local paths to the cathedral (below) on the hill and managed to not get lost.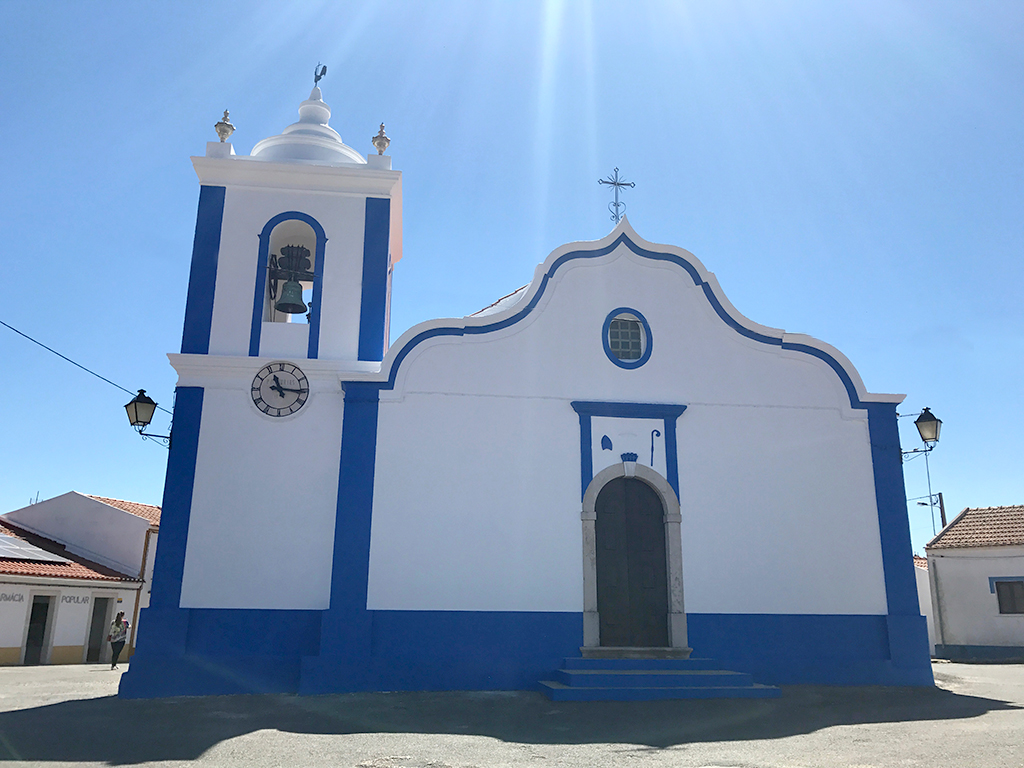 Back at the studio there was bioluminescent bacteria to propagate, agar plates to check and photograph, mushroom prints to make, and a lecture on Machines of Loving Grace and the last Documenta, (all about terrariums). We built our own botanical terrarium, and a fruit fly pooparium.
That's right! Marta makes fruit flies poop colors and uses the fly activity of eating the colored food and excreting the same color to "print" random images. We made little staging sites in lovely glass candy jars lined with sugar paper and doll house tea services full of colored yeast medium. And I know you are going to ask it: no, the guts of the fruit fly do not mix the colors, they come through "pure" and are optically mixed by the viewer.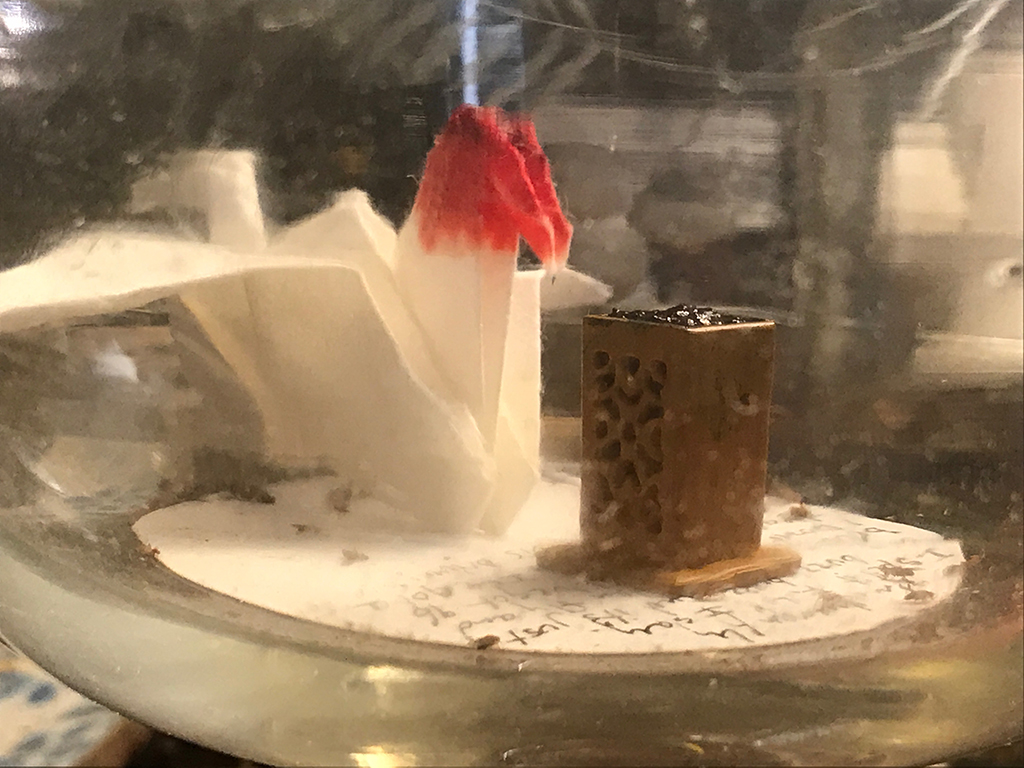 Meanwhile on the agar, my pneumonia cultures went no where. Just died. Dr. Graca said it needs a warm body to grow inside of. The footprints from the dogs, however, are super charged with growing bacteria. Meanwhile under the microscope I made a video of a tiny red caterpillar crawling through the individual disk flowers at the center of a daisy.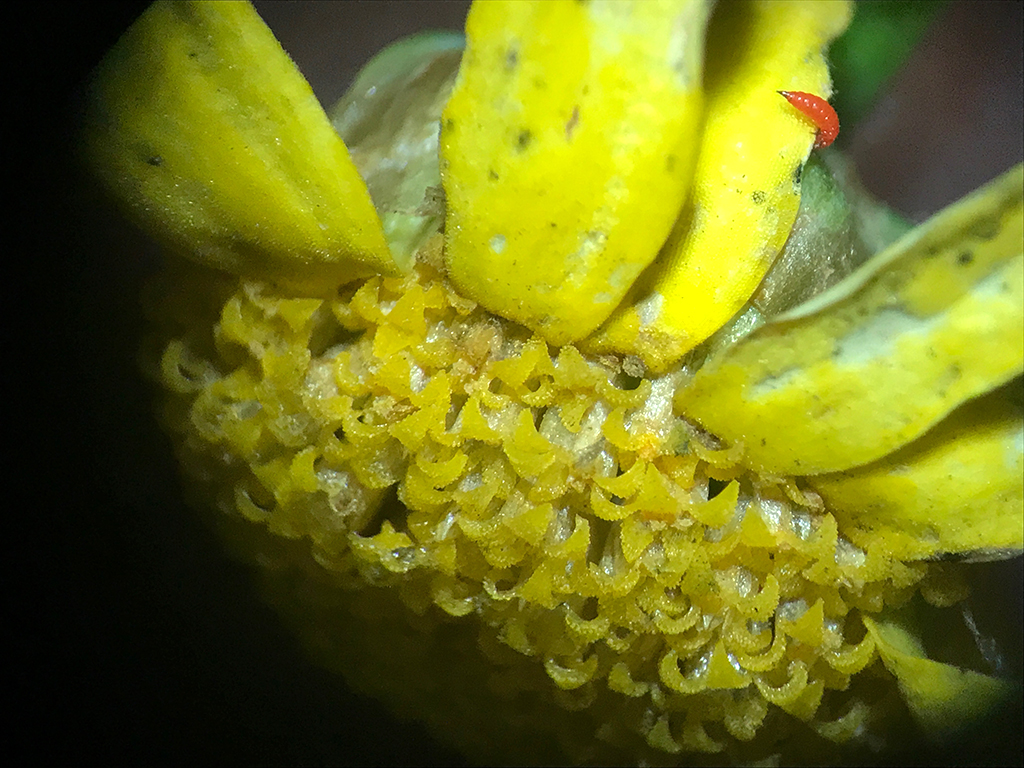 What is that? Nymphs of clover thrips (Thanks "Old Mill Hill" blogger in the Keeweenaw Peninsula of Upper Michigan.)
Katie and Liz made lovely terrarium landscapes with both living and dead matter. The Alenteju, where Sao Luis is located is very arid like Southern California, full of cacti and good farm land. Lavender and olive trees grow well here.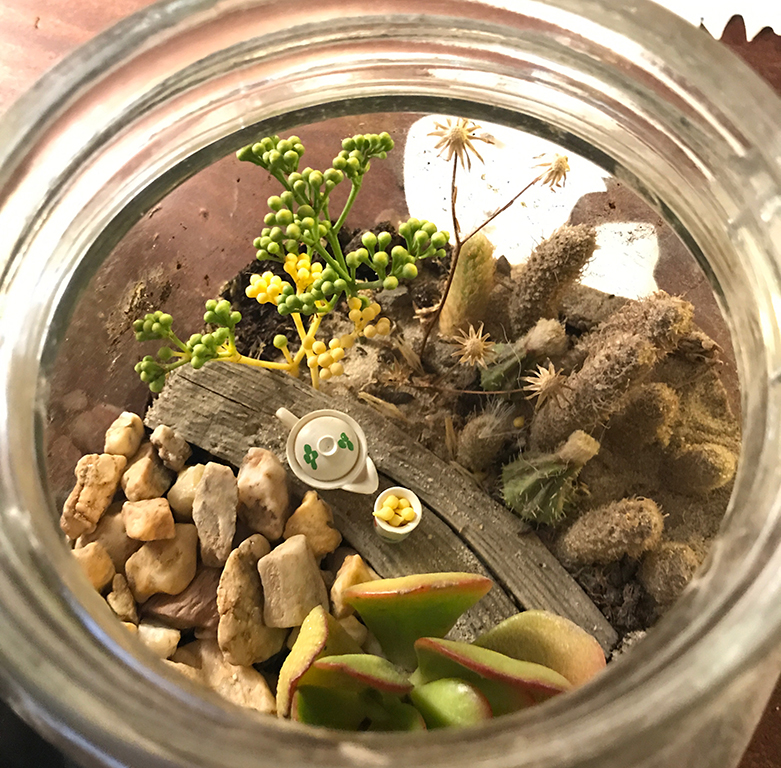 Katie Barry's jam jar scale terrarium above. The dandelions puffed out later and looked divine.
Alan Tod (http://www.julienisore.com/alan-tod/id-1.html) made a lovely box sculpture of dead plants. He's been making everyone laugh as he portrays himself as a stereotypical French intellectual but he is comically aware of it. He is making an installation in the courtyard and working on a landscape proposal to limit the eco destructive aspects of the very popular local eucalyptus industry.
Dinner was a cabbage and sausage stew with carrots and bread and home made cheese. Yes, we fit in a cheese making lesson: 2 L of whole milk heated up to body temperature, a table spoon to a quarter cup of squeezed lemon juice, added slowly to the warm milk to cause the curdling reaction. Strain the whole batch though a clean dish towel. The whey will come out, the curds will be squashed together into a ball. Dump it into a bowl and add salt and flavorings. Cover the surface with olive oil too preserve it until ready to eat.
And now a vision of our domestic goddess.