We made agar from powder today. Loads of it! After I got back from the urgent care clinic. It is the perfect medium to grow all sorts of gross fungi and bacteria: also known as chance drawings of colors and shapes.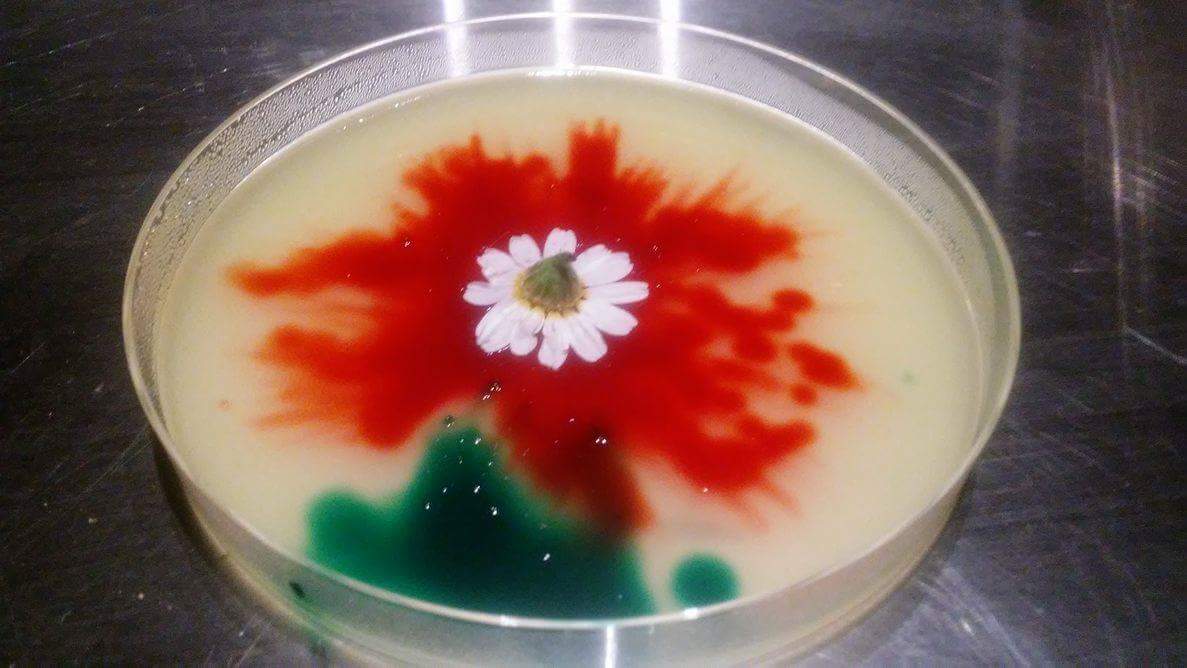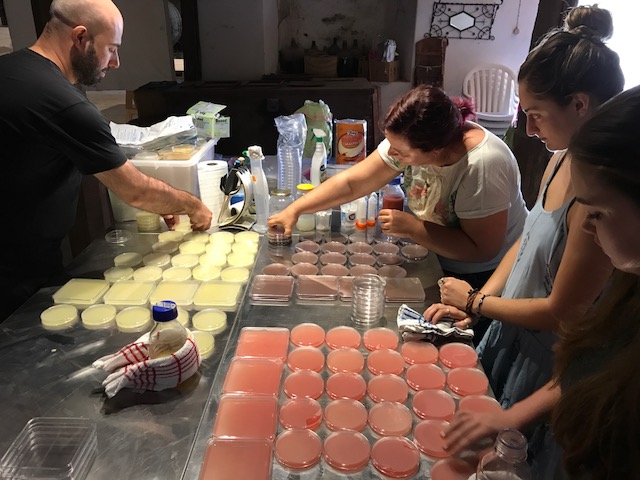 We had 5 L of agar, water, and LB broth and 100ml each had a different additive: oat milk, cow milk, wine, dirt, and almond milk., distinguished by colored food dye. Since I was diagnosed with "community acquired pneumonia" today, I have to cough on each one to see if the antibiotics I took an hour earlier are working.
Two thumbs up for the Portuguese urgent care clinic: for about $25 dollars I got a doctor's exam and antibiotics, decongestant, and throat syrup. I waited about 10 minutes to see someone. Socialized medicine is so cool.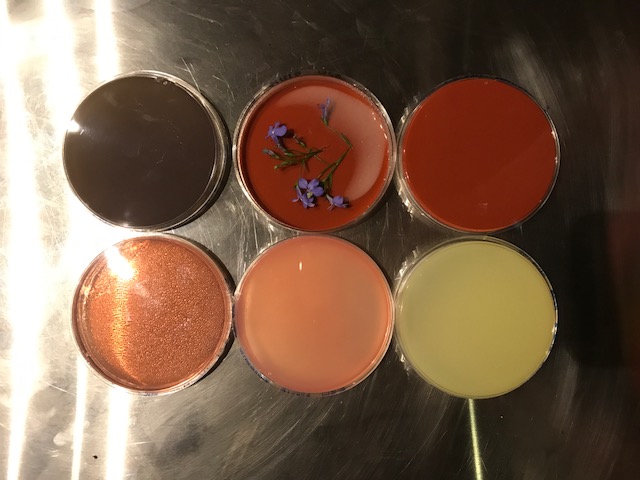 This image is called "5 Samples of Pneumonia and 1 flower, Day 1."
My first iPhone photo down the eyepiece of a microscope. This is a year-old crystal structure grown by a Marta workshop from last summer, in a blue medium.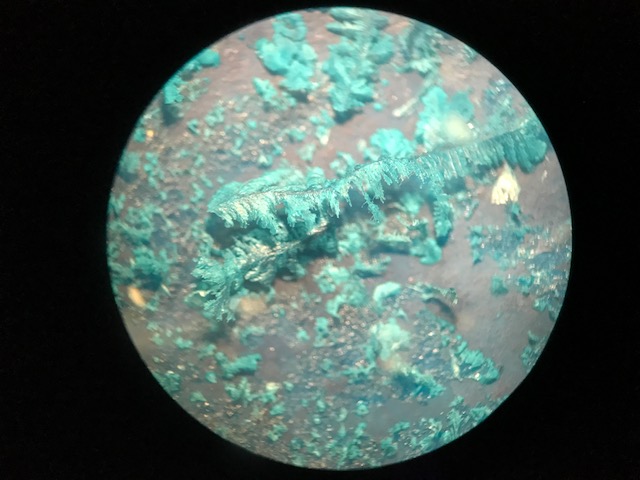 I think they look like palm fronds.
Marta made for dinner a cod stew with potatoes, hard boiled eggs, with bread and all sorts of cheese, including a Sotonida sheep cheese, a Monte do Pereiro goat cheese, and a Borqueijos sheep cheese. Somehow I think I won't find these back home. Tomorrow we make a whole milk fresh cheese at home and wine soaked pears. She will also teach me to print mushroom spores. We had acorn brandy as a night cap. They discussed Maja's performance with the wolves, whether love is just an exchange of needs and favors, and the many uses of human produced collagen.