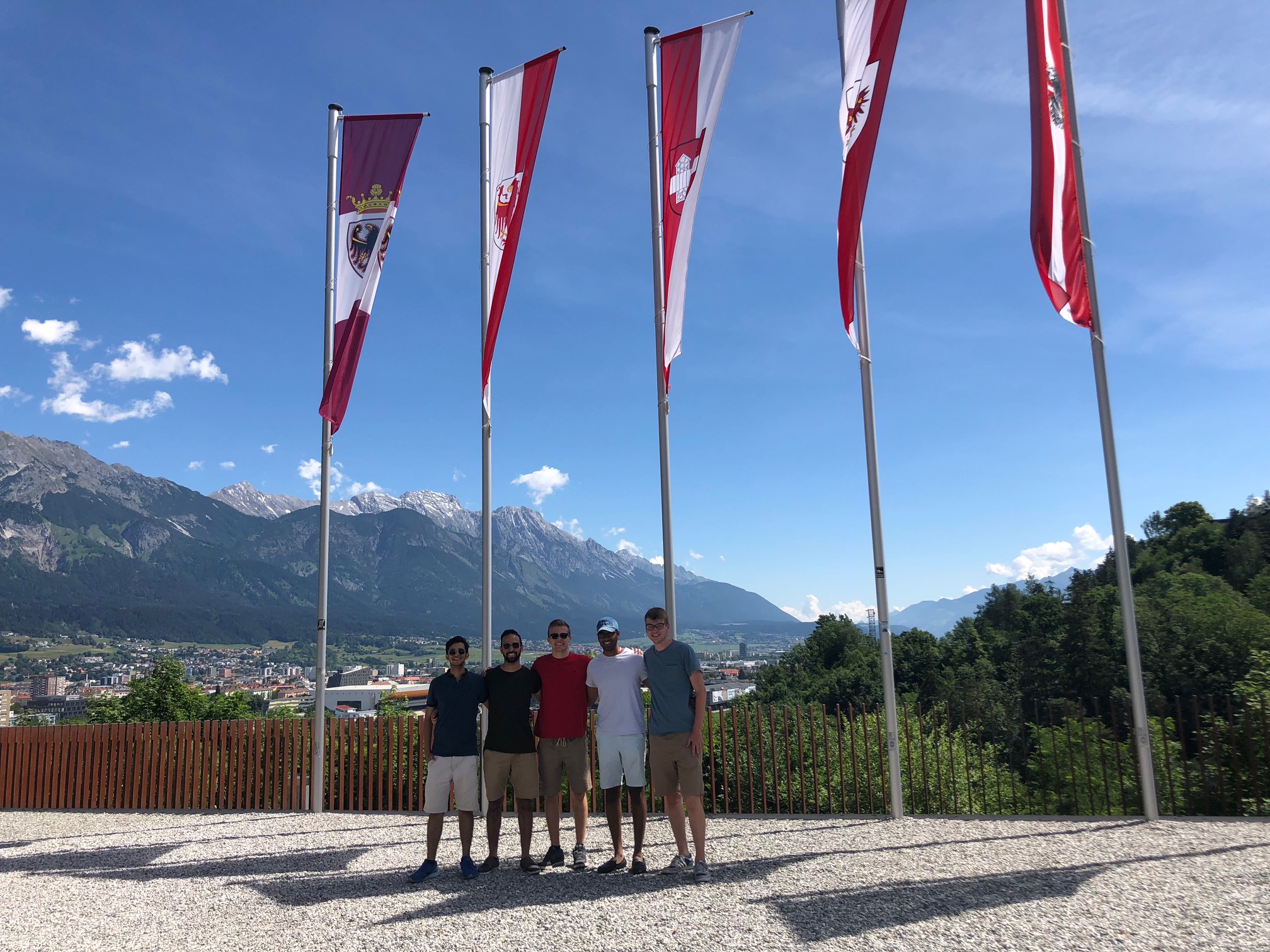 Free weekend! First up: Innsbruck,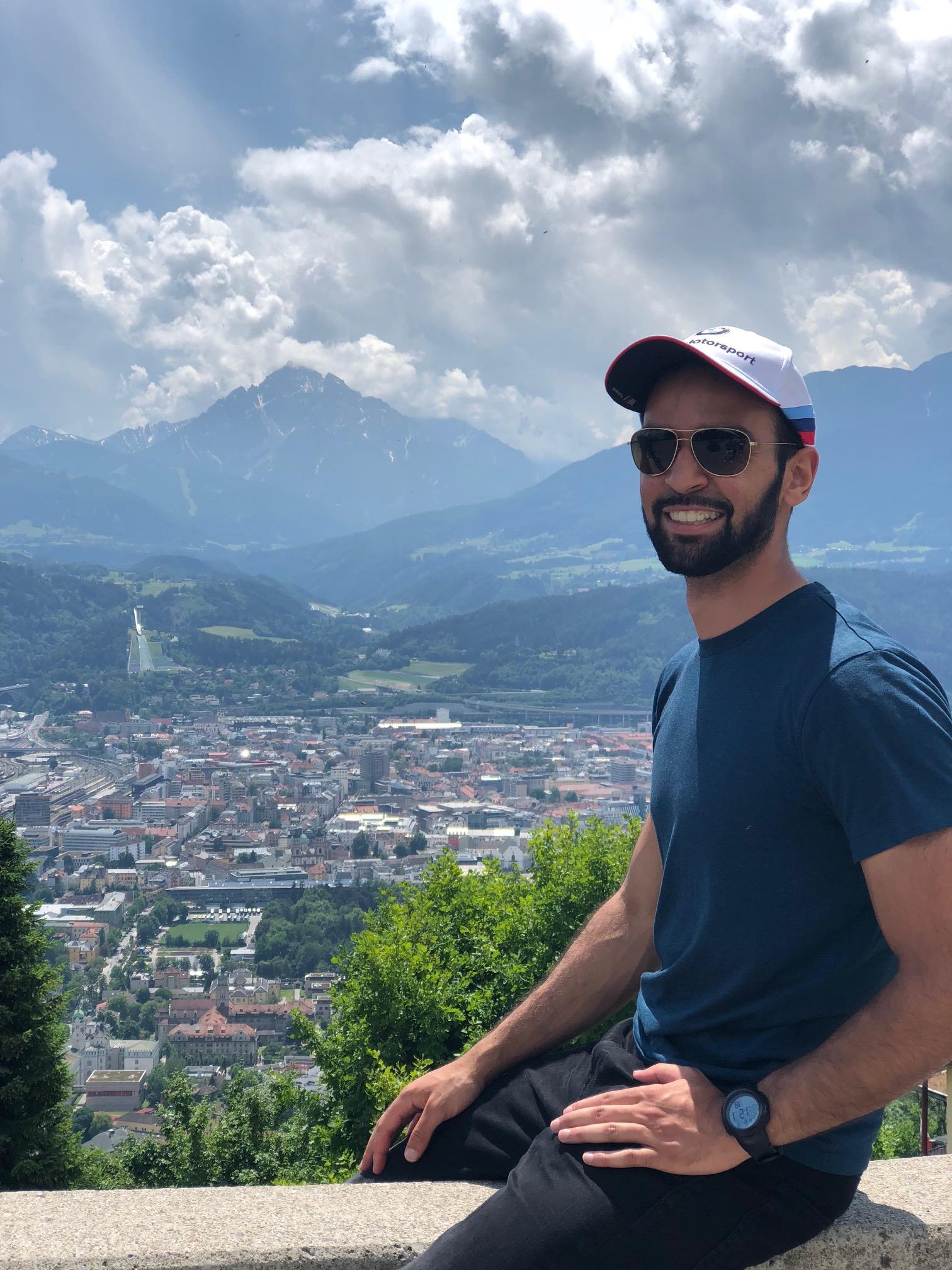 Austria! We packed our bags, rented a car, and headed out for the 5-hour drive right after our last class on Friday. I was psyched to see the Alps again and be able to do a few hikes. To our surprise, the night we arrived happened to be "The Night of Dancing". We didn't really know what the celebration was for, but we didn't care! The city was so alive with concerts and people dancing everywhere; we had a great time.
The next day we headed up to the mountain. It was 9 euros to go half way up and another 26 for the summit. Most of the group only paid the 9. I almost stayed back myself, then last minute I changed my mind
and decided to pay the 26; WELL worth it. The summit had such a mystic atmosphere with the dense fog moving around in pockets. I preferred this to a clear sky actually, makes for a different experience. We explored around the summit for some time and enjoyed the crisp cool air.
On our way down we visited the Zoo, though at this point, it was pouring rain. We already had access to it with our tickets, so we tried to make the most of it. There were barely any animals out, though we did see a Bobcats up close, most notably.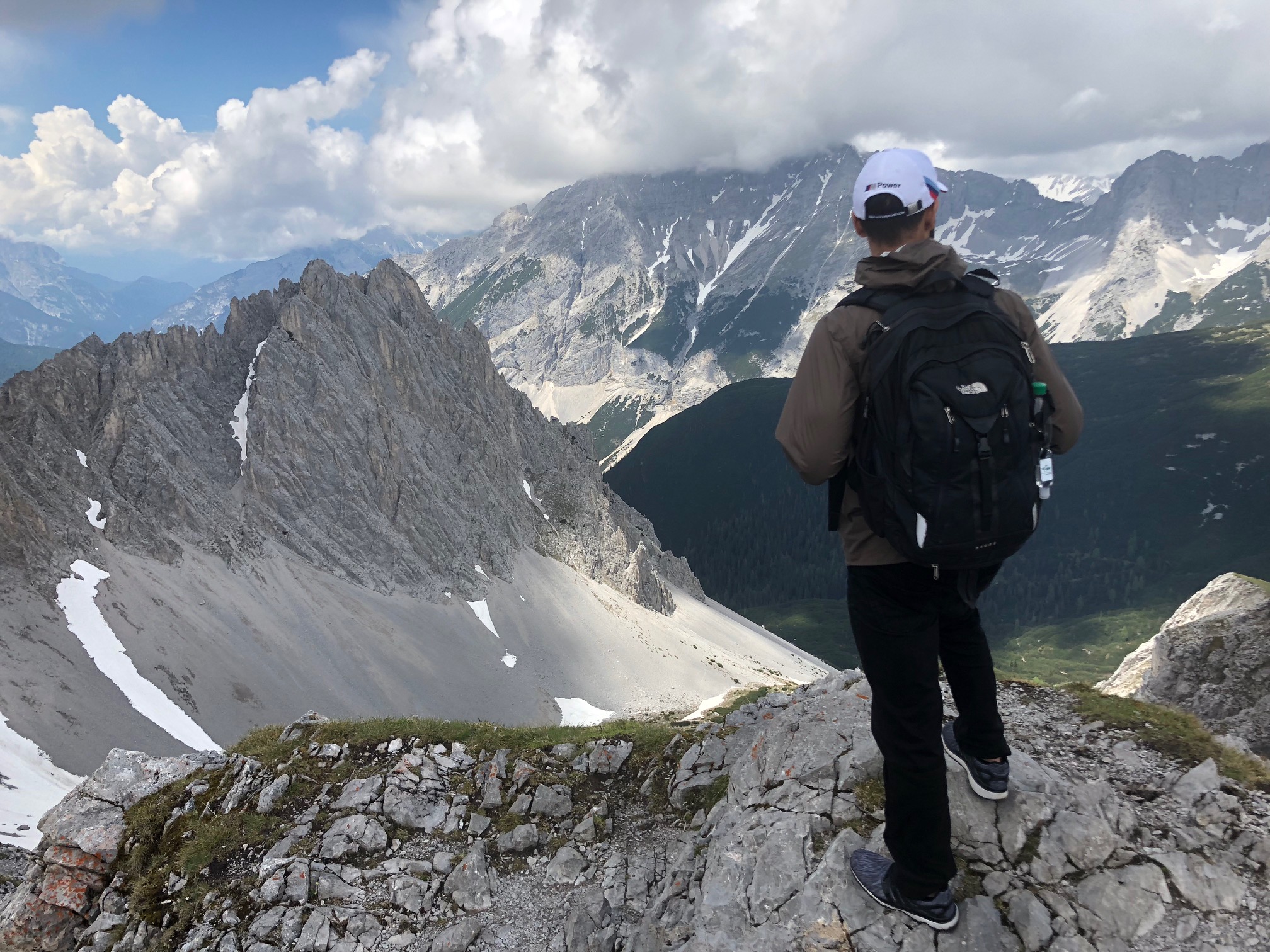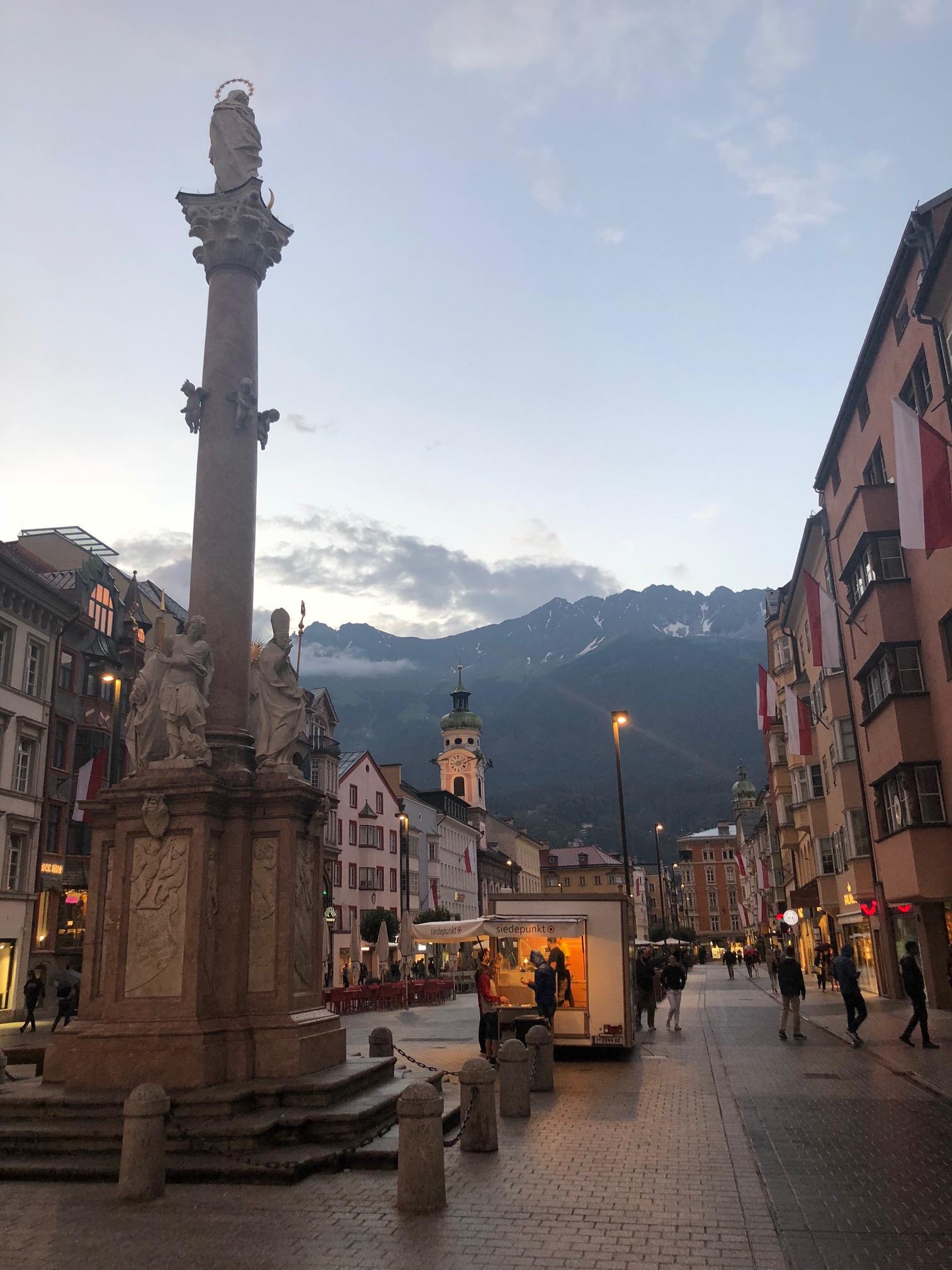 Once back in the city we changed and went out to find some dinner. We saw something being set up in the center of town earlier, so we decided to check it out. It turned out to be a stage for pole vaulting and long jumping; super cool! I have a few videos but they are too long. It seemed like we visited to this city on the perfect weekend; there was always something to do we had such a great time in Innsbruck, highly recommended.
Time to leave! We checked out and headed for the Olympic Ski Jump before leaving the city. Luckily, we made it to see the last few jumpers take flight; what a view! Heading back to Pforzheim we stopped by a rest stop we had seen on the way for some lunch. There was a pond at the bottom of the mountainside, where we spontaneously decided to go for a quick dive 😀 !