To start the day, we visited the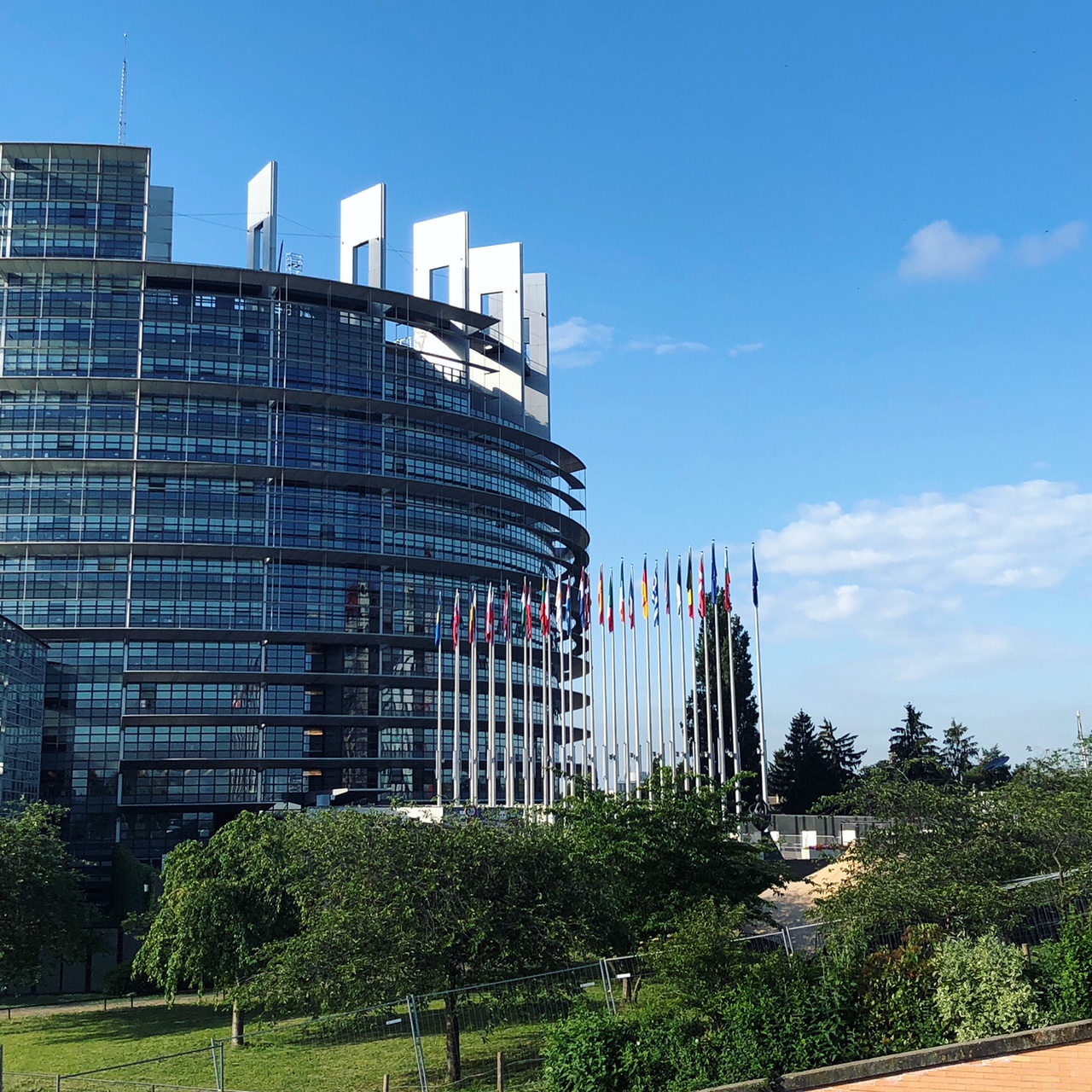 European Parliment just outside of Strasburg, France. I honestly had no idea what to expect. I didn't think I would find it that interesting, but we really enjoyed our time here. We sat in on a conference in those big halls housing all representatives from the EU. The meeting we witnessed was not a full house but still a very interesting experience. They have translators for 21 languages translating live if I remember correctly, so we were able to follow what each representative was saying. We were only at the meeting for 30 minutes but could have easily stayed for hours listening to them, it was great. Off to the city center.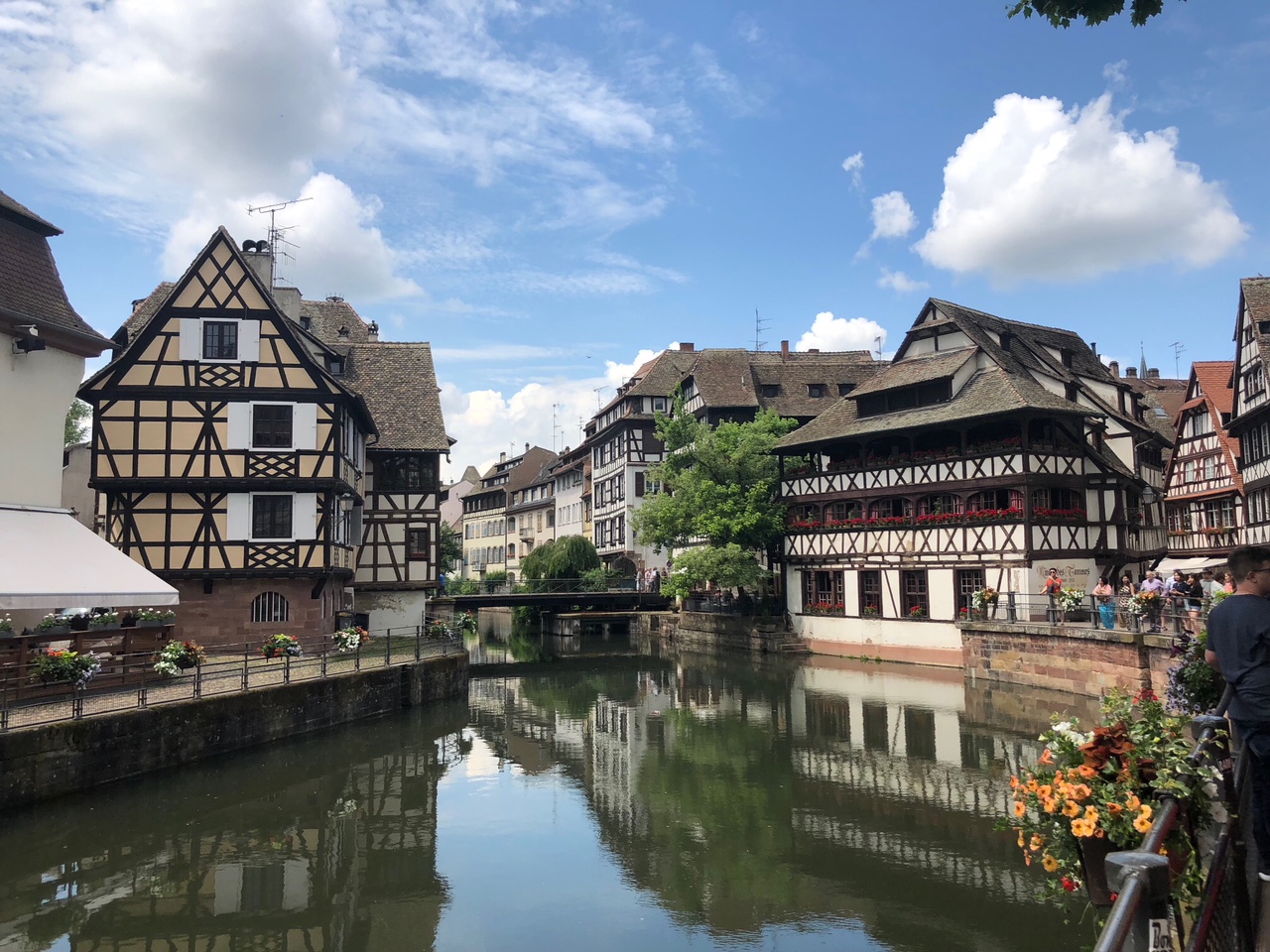 I wasn't sure what to expect for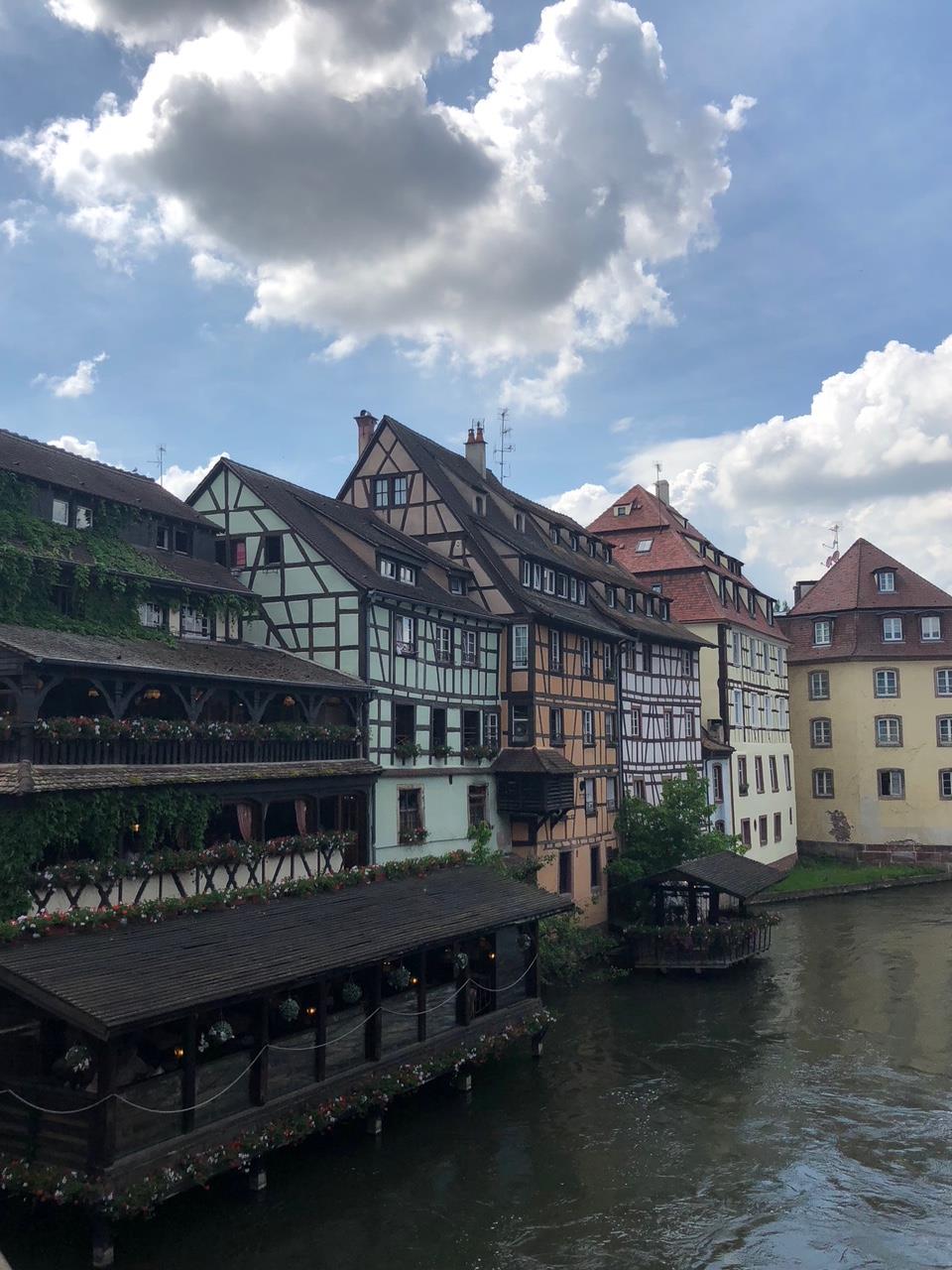 Strasburg, but I'm very glad this was one of our day trips. Since it sits right on the border, you can definitely see influences in the architecture and culture from both regions. Upon arrival, we had some free time for lunch. I stuck with Prof. Matthias and Karoline (the two organizers of EMIG); boy did that pay off. They took us to the most beautiful part of Strasburg called Petite France for lunch. Great food, great view, great company!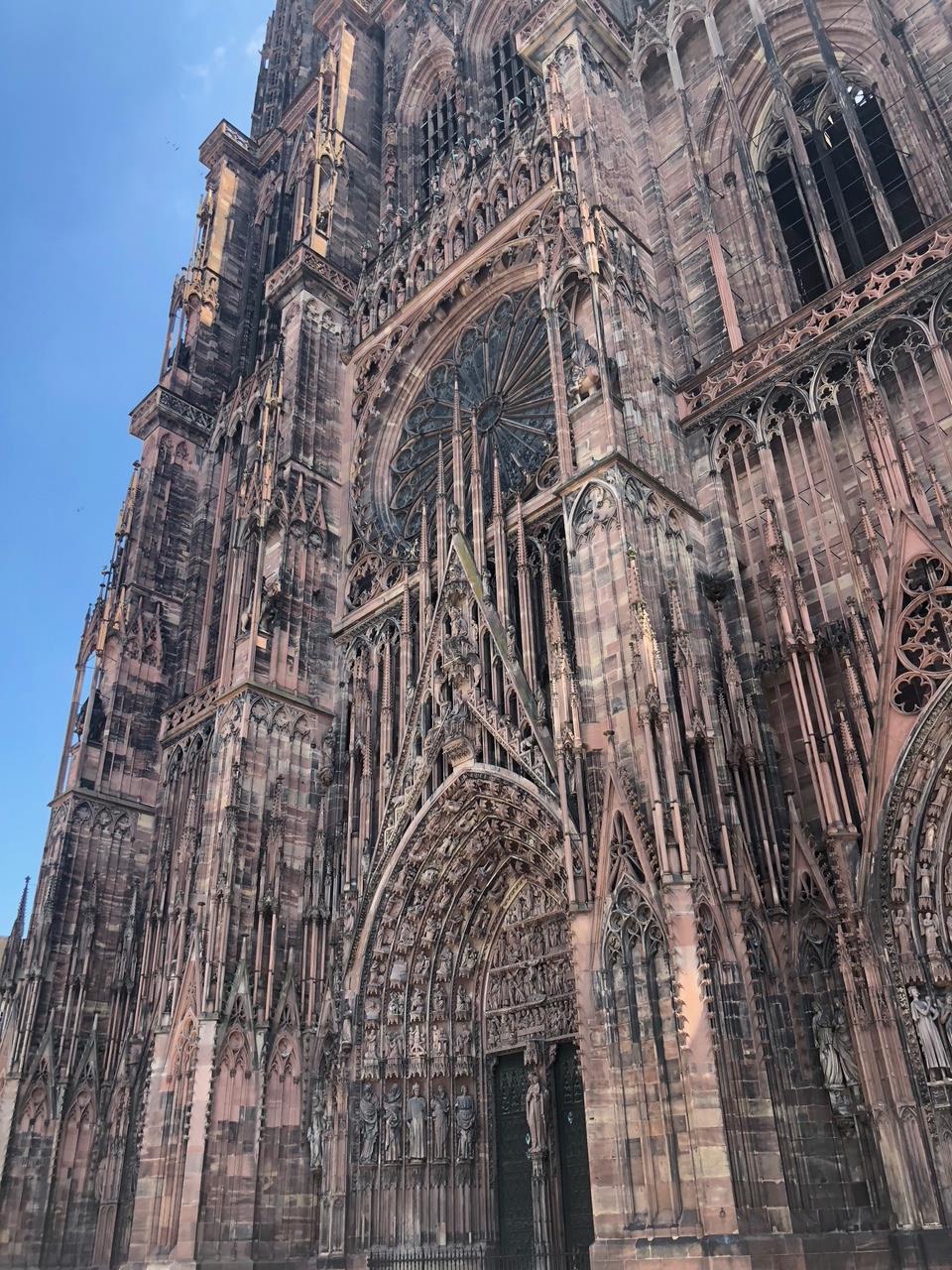 After lunch, we explored the cathedral in the center. The amount of detail you can see in its architecture is crazy; you appreciate the time and effort it took to build something like this. The interior was much the same, plenty of detail to explore. The one significant piece I will note is the organ.. it was HUGE, and how the HELL was it hanging off like that, crazy, blew my mind. Anyways, we kept moving and met up with a tour guide. It was a good, but long tour. The city has some interesting history with the wars. It was constantly under the different rulings, and since its right on the border, forces would just breeze through it without destroying the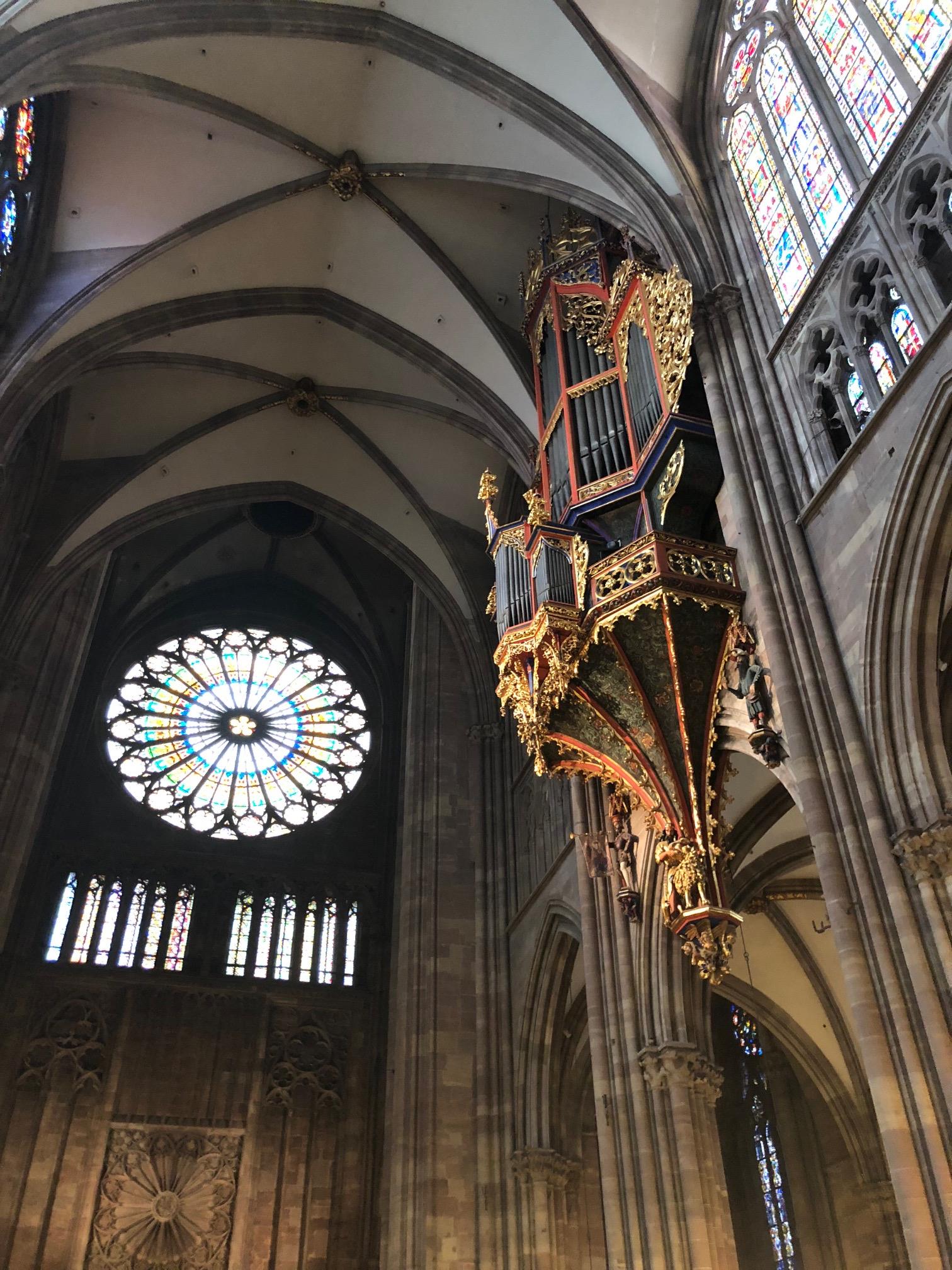 town.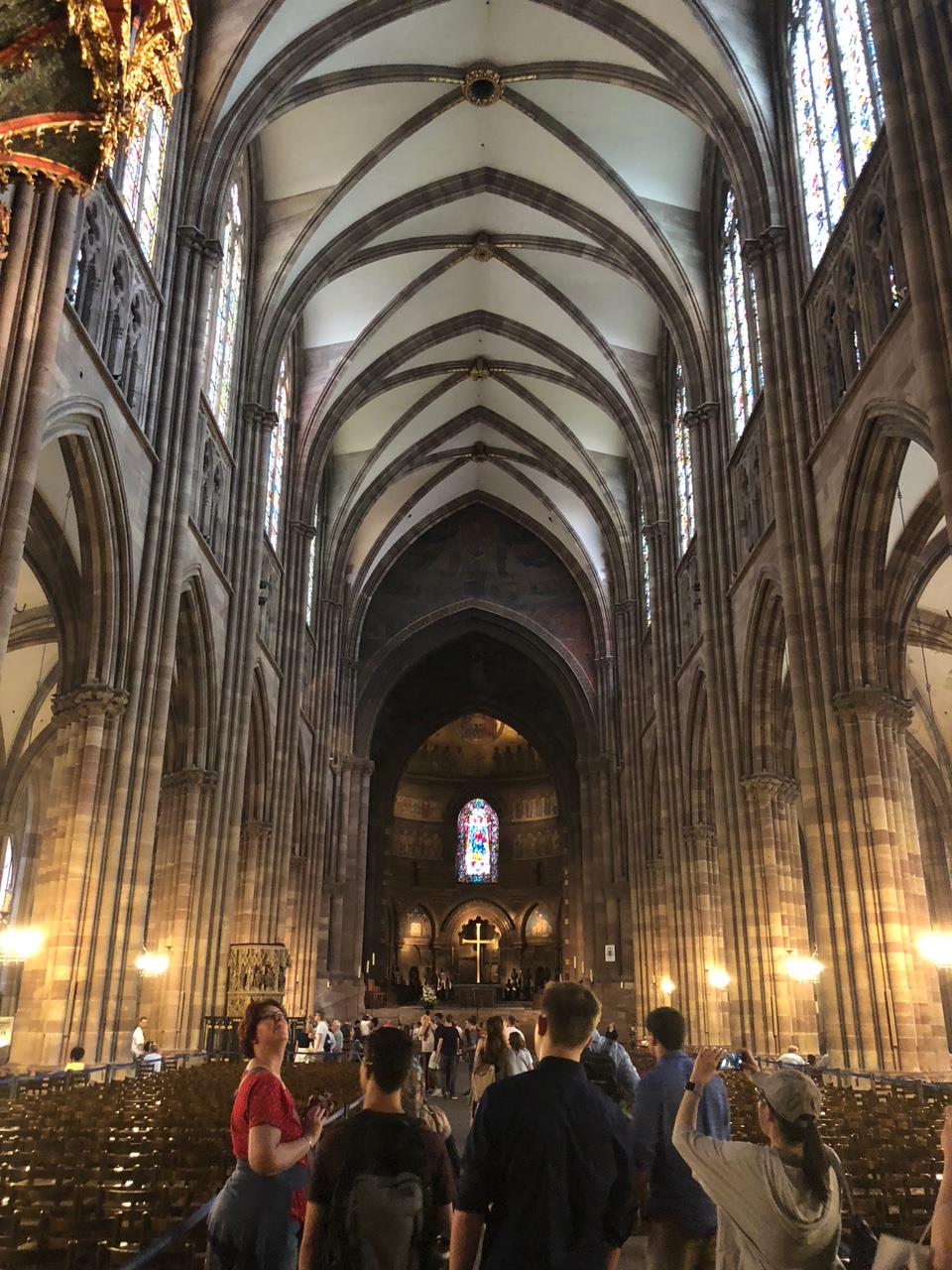 Our final destination was a restaurant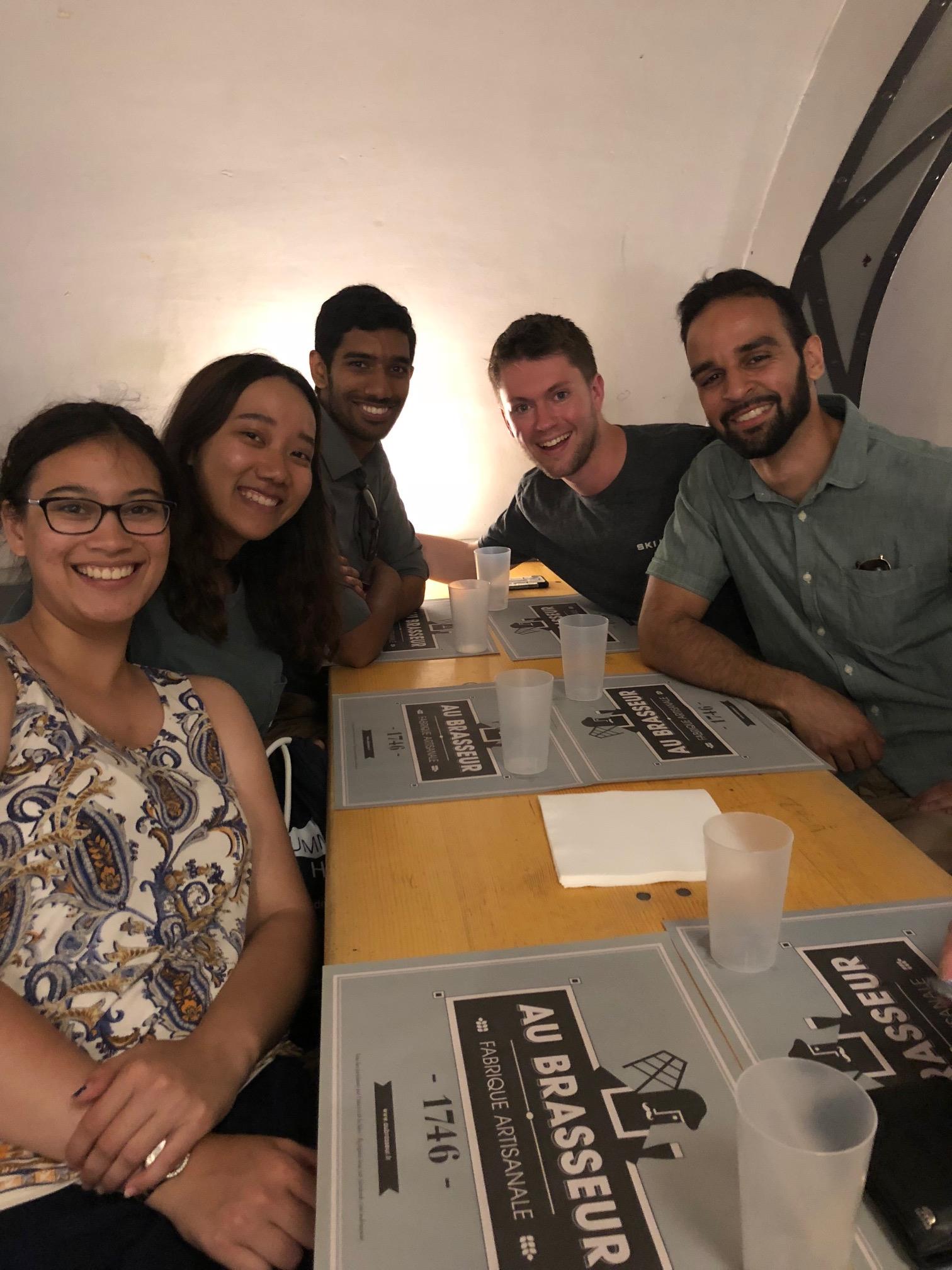 called Au Brasseur serving Flammkuchen, essentially their version of flatbread pizza. It was very good food after a long day of walking. We were there for some time and they just kept pumping out these flatbreads, I ate way too much. The DESSERT THOUGH, let me tell you. It was one of those dessert pizzas (I guess that's what you call it) topped with apples and cinnamon brown sugar, simply amazing. Afterward, we took a quick walk before the bus to, you know, digest. I found this beautiful spot as the sun was setting 😀 and that concludes our day trip to France!