Today we spent the day is Versailles.  It was really cool to be able to compare other once royal palaces such as the Louvre to Versailles.  The mere size of Versailles, let alone the beautiful decoration and architecture, made the other palaces look like the homes of commoners.  After walking through the castle were were able to stroll through the gardens and briefly experience what life was like as  18th century royalty.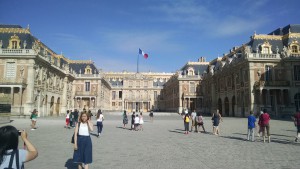 Versailles castle from the front entrance.  I love the French flag in this picture.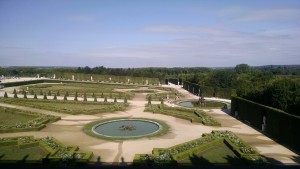 A view of the gardens from inside the castle.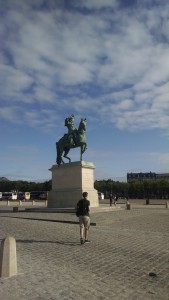 Statue at the main entrance.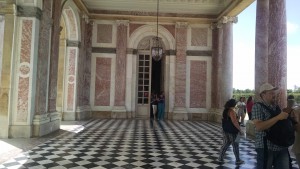 Beautiful pink marble at the Grand Trianon.
The Hamlet, where Marie Antoinette escaped the pressure and responsibility of being a queen and enjoyed a royal and lavish version of farm life.
We found a swam and a swarm of fish!