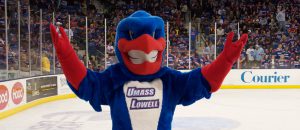 Welcome Riverhawks! It's the first full week of classes and you already may be struggling with finding the study habits that work best for you. No need to fear, we can help!

Try Stopping by Centers for Learning!

Centers for Learning is a great resource and somewhere you can start in the search of what works best for you. They host different seminar classes that may help you find the right study habits. Centers for learning is a year round resource for students! They are spread among the different campuses, and you can also find FREE tutoring!
North Campus Southwick 321
South Campus O'Leary Library 1st Floor
Fox Hall 1st Floor
ICC 8th Floor (resident's only)

Try Study Groups!


This will be a great way for you to not only make new friends from your classes but also be able to discuss the lectures together. However, this may not work for everyone but give it a try! You never know if this is what works for you until you try it. Everybody interprets and understands things differently so this may be able to sparkle a different insight.


Head to the Libraries!

Think you're better studying in a quiet space? Head to the lovely libraries we have on either campus and study! There are quiet areas on each library that you may use. This will be great if you need peace and quiet to read for class or study for that quiz that you have tomorrow!
Be on the lookout for study rooms!
There's study rooms in UCrossing, USuites, Riverview and McGauvran that you can always use if you can not make it to the library! They are great if you live in residence halls near by or on East and South Campus. You may have to use the Dibs system to reserve the rooms but they are yours for up to 2 hours!