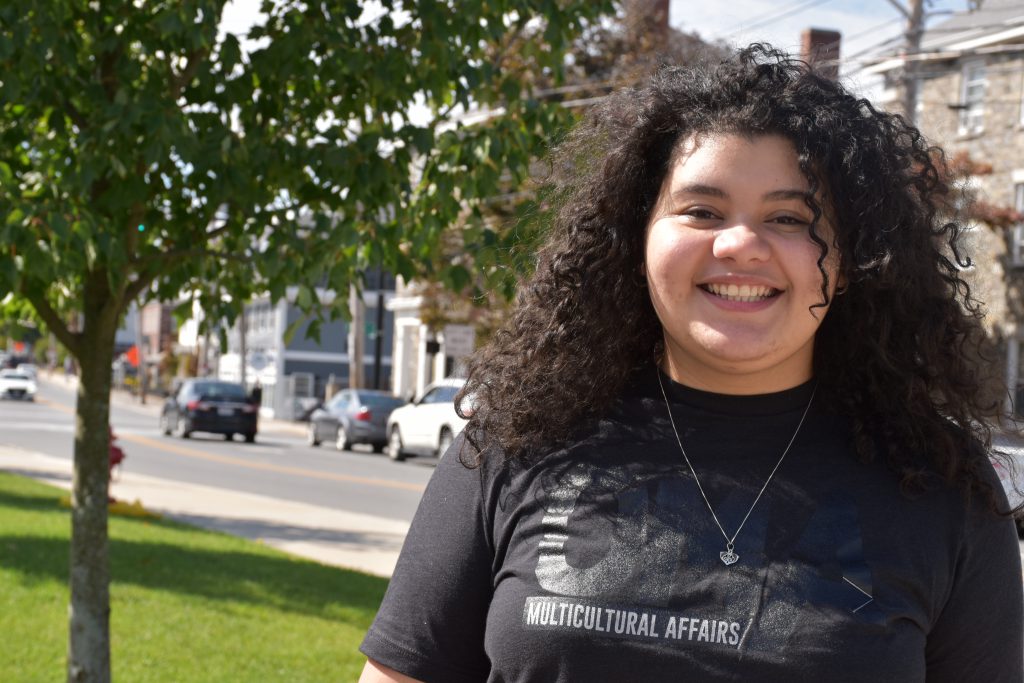 My name is Carla Ivon Gonzalez Hidalgo and I am the new Graduate Assistant at The Office of Multicultural Affairs. Fall of 2019 I finished my undergrad in Marketing and International Business. Throughout my college career, I had different challenges as a first-generation student, transfer student, low-income student, a Latina student, etc. This experiences are what inspired me to pursue my masters in higher education. I want to help students who are like me. As an undergrad student I always worked hard on my own thinking no one really understood what I was going through. With a strong mindset of "If I wanted things done right, I must do it myself".
Because of this, it was really hard to make friends or talk to other students. I spent most of my time overworking myself instead of asking for help. I continually wonder If I had connected with more people from my background, would I have been more willing or comfortable to ask for help? After talking with some of my classroom peers, I realized that they also felt the same way. We all had in common the feeling or fear of not feeling understood in our daily lives. Now that I have graduated a piece of advice I would give my younger self would be to look out for those people that would help me as a student of a minority community. Another point as well is, don't be not being afraid to ask others for help.

Representation defined by dictionary.com/browse/representation is "the act of representing or speaking on behalf of a person, group, business house, state, or the like by an agent, deputy, or representative". To me, it means working with someone who is from or understands my background, language, slang, family dynamics, cultural expectations, etc. Which helps them help me.
Where are you from and what does representation mean to you?
Do you feel represented on campus?
Let us know, comment below!