Disclaimer: Anything written in this blog represents the opinions of the author, and no one else. Each blog is written lightly, and is not intended to offend any of the mentioned businesses, locations, students, or staff.
This year, I have had the privilege of being a UMass Lowell Student Alumni Ambassador. Through the Student Alumni Ambassador Program, I have had the opportunity to spend time with and network with a variety of alumni, develop my interpersonal and professional skills, and learn what it means to be a future UMass Lowell alumna.
The first goal of the Student Alumni Ambassador Program is to foster and promote the development of relationships between alumni and the entire University community. Specifically, the Program creates relationships between alumni and students, faculty and staff through University events.
The second goal of the Program is to connect current students with the Office of Alumni Relations and University Advancement. The Office of Alumni Relations works to engage, connect, and reconnect alumni and students to create a strong UMass Lowell community all around the world. University Advancement creates a culture of engagement and philanthropy for alumni, parents, friends, corporations, foundations, faculty, staff and others in support of UMass Lowell by building, cultivating and stewarding long-lasting relationships to secure private financial support to advance the mission of the University as it becomes a world-class institution.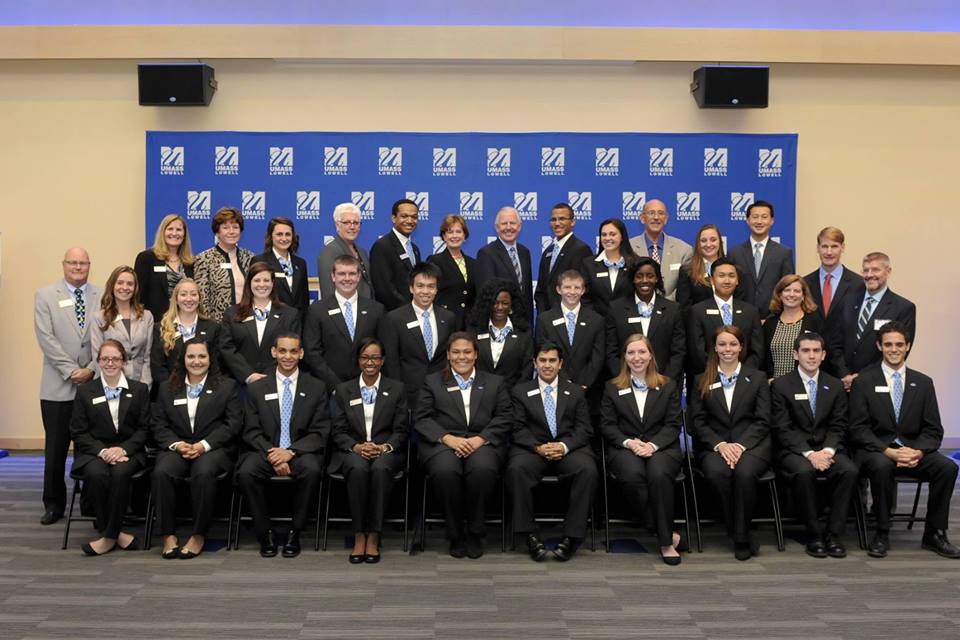 Currently, there are about twenty Student Alumni Ambassadors. All of the Ambassadors meet at least once a month for a two-hour session of briefings and workshops. There are several University events that the Ambassadors are required to attend throughout the year. In addition to the required events, Ambassadors are invited to other exclusive events where they meet and interact with alumni.
If you are interested in becoming a Student Alumni Ambassador, applications will be available online here in January 2015 (only a couple days away!). Feel free to reach out to me with specific questions regarding the Program by commenting on this blog or emailing me at Thalia_Chodat@student.uml.edu or emailing the organizers of the Program at SAA@uml.edu.