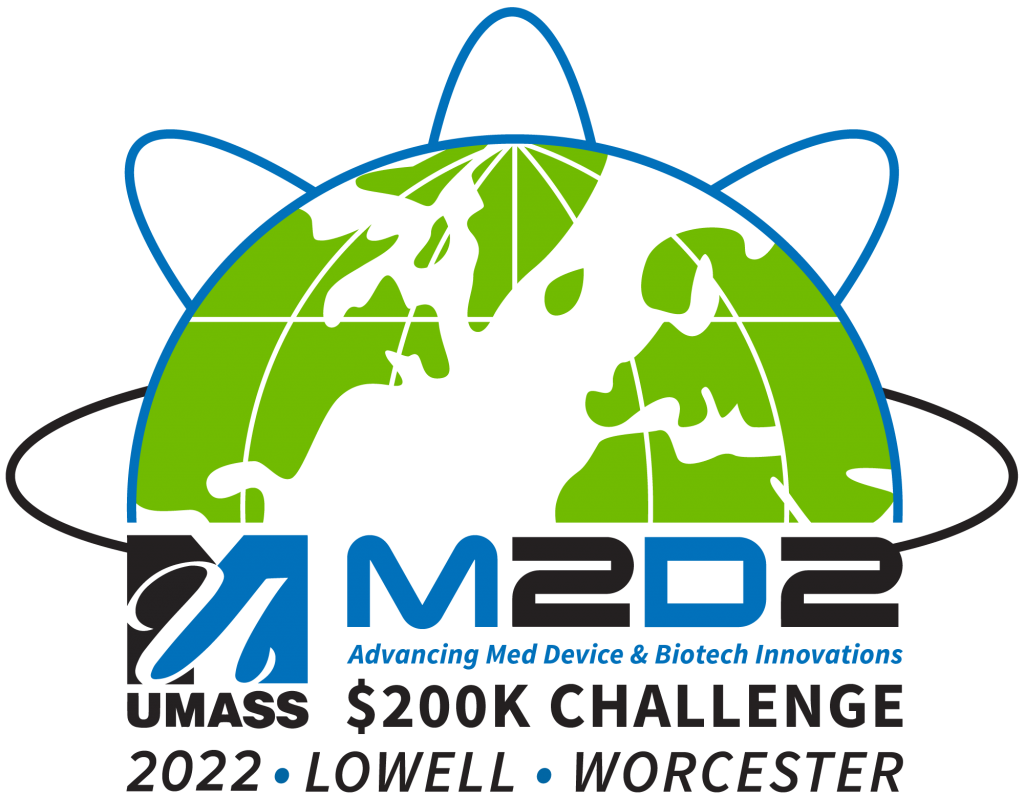 The first in-person $200K Challenge season in almost three years was an overwhelming success, and a joy to experience with all of you. We were joined by a number of leaders in life sciences, entrepreneurs, and medical device innovators in both Lowell and Boston to learn more about this year's Finalists.
15 Finalists pitched their innovations on March 22nd at the UMass Lowell iHub during the $200K Challenge Pitch-Off event. On April 6th, we came back together in Boston to find out who would win a share of the $200,000 in sponsor-provided, in-kind support. Even more exciting? Who would win the Grand Prizes – $50,000 in non-dilutive funding from the Massachusetts Life Sciences Center and $25,000 in cash funding from M2D2.
Our Keynote Speakers: Two Accomplished and Passionate Life Sciences Veterans
Dr. Amar Sawhney
At the Pitch-Off, CEO and Chairman of Instylla Inc. Dr. Amar Sawhney spoke directly to the growing startups and innovators in the room. His topic "Considerations for Startups in Medtech Innovation" explored the many challenges that new entrepreneurs run into, and how Amar himself learned from those experiences. "I wanted to share what I've learned in the past, so if people can be prevented from making the same mistakes that I've made, then the whole process is that much better."
We talked with Amar 1-on-1 before he spoke at the pitch-off and learned more about his journey and interest in the $200K Challenge.
Kenn Turner
On April 6th, Kenn Turner addressed the $200K Challenge Finalists and attendees with a very important and well-timed keynote speech. He touched on the need for diversity in the life sciences industry – bringing in more women, more people of color, and putting job opportunities front and center for members of the community.
His topic struck close to home for many of the finalists currently trying to expand their teams, and many of them acknowledged the importance of building diverse companies for the future.
We were fortunate enough to find some time with Kenn after the Awards Celebration to ask him some questions about his keynote speech, and his connection to the $200K Challenge.
Then it was time to announce the winners—and here they are, with their winning pitches:
Second Place Winner
MPR Associates and Argenta Advisors in-kind award, plus a $25K cash award from M2D2 to bTECH for their Halcyon SMART Patch for wound care.
First Place Winner
Amgen, Hologic, and MPR Associates in-kind award, plus the $50K cash award from Massachusetts Life Sciences Center to BioSens8 for their affordable blood-based progesterone biosensor.
Additional in-kind sponsor awards
In addition to the major industry resources awarded to Finalists, we have 6 finalists who have received in-kind sponsor services.
Rhythio Medical – Winner of in-kind resources from Asahi-Intecc
Weddell Technologies – Winner of in-kind resources from M2D2
Agile Devices – Winner of in-kind resources from M2D2
Curiva – Winner of in-kind resources from Argenta Advisors
The Mind Company – Winner of in-kind resources from Mintz
Cryoscope – Winner of in-kind resources from Mintz and Argenta Advisors
We also named 2022 $200K Challenge Poster Presenter ARIScience as this year's People's Choice Award. They were selected by vote at the Pitch-Off, where attendees selected ARIScience's poster as their favorite out of all $200K Challenge Poster Presenters!
We thank the many life sciences startups who entered our first in-person $200K Challenge event in almost three years. Throughout this year's Challenge, we heard new ideas, learned about novel technologies and met passionate entrepreneurs focused on innovations in the health care and life sciences communities. We wish every entrant, Finalist, and winner every success as they advance their innovations from the lab to their marketplace.
Thank you to our 2022 $200K Challenge Sponsors