Last week, another M2D2 resident company achieved a significant milestone. LaunchPad Medical received approval from the FDA to start a clinical study examing the safety and success of their bone adhesive biomaterial, Tetranite®.
About LaunchPad Medical


LaunchPad Medical, Inc. is primarily involved with the development of an injectable, self-setting osteoconductive bone adhesive material (Tetranite®). While the company's focus is to use this technology within the dental market, they have also been working on developing adhesive applications for a larger scope of the orthopedics market.
Tetranite® has the unique capability to bond bone-to-bone and bone-to-metal which creates many new surgical treatment options for treating compromised bone. Tetranite differs from other products because it provides immediate adhesion that helps reduce complex fractures.

This clinical trial will have patients enrolled if they have an extraction site that is too large for dental implants to achieve primary stability. Tetranite® allows for instant placement of implants and can prevent a lengthy and costly bone grafting process. The use of Tetranite® can accelerate and improve the treatment process for many patients.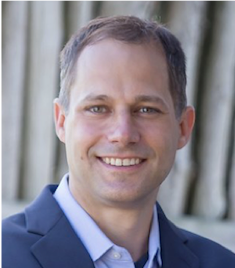 LaunchPad Medical's Chief Executive Officer, Brian Hess, is thrilled for the company's future. "We are excited to take the next step in commercializing this promising bone adhesive technology that has the opportunity to improve and significantly accelerate the current treatment paradigm for dental implant procedures. Having also just received investigational review board (IRB) approval, we are ready to start enrolling patients at our clinical sites. This marks a significant milestone since it is the first-in-man trial based on this technology platform."

More innovation happening in Lowell
Mary Ann Picard, Director of Operations at M2D2, expressed the importance of the continued successes of our resident companies out of Lowell. "This has probably been the biggest summer in our history, with resident companies receiving unprecedented recognition and funding. LPM receiving the green light for their clinical trial shows yet again the high level of biotech innovation that's happening every day here in Lowell. We wish them success in this next phase, and can't wait to see where it will take them."

Interested in how you can find similar opportunities for your life sciences startup? Reach out to us anytime, and subscribe to our newsletter to stay updated on upcoming events that could benefit your organization.