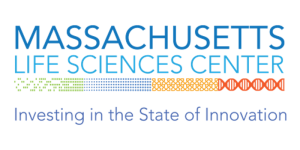 Life sciences companies and startups in Massachusetts: you won't want to miss this event!
Finding and keeping the right talent within the life sciences industry can be difficult or nearly impossible at times. Luckily, the Massachusetts Life Sciences Center (MLSC) wants to improve the talent pipeline in MA—starting with your workforce.
If you have a company with 100 or fewer employees, you may have a compensation and reimbursement opportunity with MLSC. Come to M2D2's free info session on July 24th to learn how MLSC can directly help you resolve staffing and compensation shortcomings.
This info session will offer life sciences representatives a chance to network and learn more about this opportunity to improve workforces. It will take place Tuesday, July 24th, and is hosted by M2D2 in Lowell. Lunch will be provided!
About the MLSC Internship Challenge
The Massachusetts Life Sciences Center's Internship Challenge is a program that creates hundreds of new internship opportunities each year for college students and recent graduates who are considering career opportunities in the life sciences by enabling startups and small companies to hire paid interns.
Companies with 100 or fewer employees are eligible to receive reimbursement of up to $8,160 per intern, based on $17/hour for three months. The program also helps employers find the talent they need by providing access to an online platform with a searchable application database.
To date, the Massachusetts Life Sciences Center has supported more than 3,600 internships for over 700 companies throughout the Commonwealth.