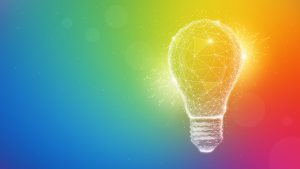 Originally the province of the financial services industry, blockchain technology is now finding its place in the life sciences and healthcare field as well. Likewise, artificial intelligence and wide-ranging health economics and outcomes research are gaining traction and demonstrating their potential for clinical and economic impact to providers, payors, and healthcare decision-makers—allowing for efficient market access and a competitive edge.
A half-day medical affairs workshop on Thursday, September 13th will shed light on these and other topics from the frontiers of medical technology. Hosted by UMass M2D2 in Lowell, the session is open to all healthcare professionals, entrepreneurs, startups, investors and industry experts. Light breakfast, lunch, and ice cream will be served.
Meet our featured speakers: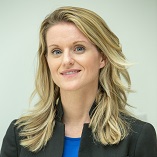 Kate Merton
Head, JLABS @ NYC & Boston
Johnson & Johnson Innovation
During her career, Kate has been part of teams that have discovered new drugs, and has worked to develop and gain approval for blockbuster diabetes products. Kate received her undergraduate degree in Pharmacology & Toxicology from King's College London, holds a PhD in Pharmacology & Toxicology from the University of California, Irvine Medical School and received her MBA from the Fuqua School of Business at Duke University.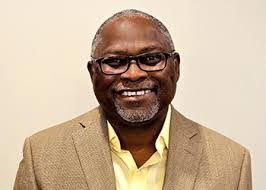 Ibraheem Badejo, Ph.D
Senior Director – New Ventures (Med Devices)
Johnson & Johnson Innovation Center, Boston
Ibraheem Badejo leverages his expertise in smart materials and biomaterials to support the medical device sector of Johnson & Johnson. From 2010 to 2013, Ibraheem was a Research Fellow at Global Surgery Group of Johnson & Johnson, where he was responsible for external and front-end innovations and intellectual property for Ethicon Biosurgery. From 2006 to 2010, he was the Director of Applied Research & New Technology Assessment of novel biomaterials. Prior to that, he was the Chief Scientist of Closure Medical Corp (acquired by Johnson & Johnson in 2005). Ibraheem has held various positions at Bayer, North Carolina State University, and the College of Charleston. He currently serves as an Adjunct Professor of Biomedical Engineering at Drexel University.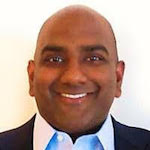 Kris Srinivasan, MD
CEO, Life Sciences, Alpha MD
As CEO of Alpha MD, a life sciences research and consulting firm, Kris is responsible for implementing the company's product strategy and identifying and evaluating opportunities for product enhancement. He also provides risk mitigation and management strategies to clients seeking FDA or EU approval.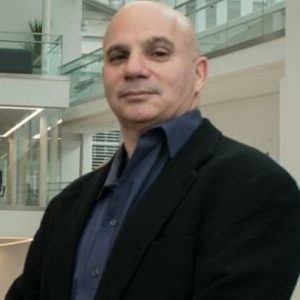 Edward Bukstel
CEO, Clinical Blockchain
Edward describes Clinical Blockchain as a "not so stealthy" blockchain startup that's focused on clinical information and patient/physician messaging. His published articles explore a range of blockchain-related topics, including the interoperability of disparate blockchain systems in the healthcare ecosystem, and the vital balance between security and patients' needs for records access.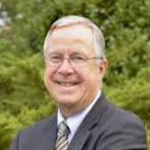 Peter Johnson, MD
Principal, MedSurgPI, LLC
Peter is a co-founder of MedSurgPI, a firm that provides commercial Chief Medical Officer services for pharmaceutical, biotechnology, medical device, and related technology companies and institutions, with the aim of furthering the penetration of their technologies into clinical practice. He is also an adjunct professor of Biomedical Engineering at Duke University, and board member/advisor to several life sciences companies and organizations.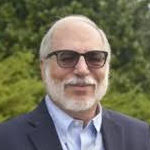 Gerald Klein, MD
Principal, MedSurgPI, LLC
Gerald L. Klein, MD  is a board-certified Allergist and Immunologist, and a board certified Pediatrician. He is an expert in Medical Affairs and Clinical Development and has published numerous scientific papers. He was a professor of Medicine and Pediatrics (Division of Basic and Applied Immunology) at University California, Irvine. Dr. Klein was a founder and CEO of Entera Health Inc., a biotherapeutics company. There, he created and managed both the clinical development and medical affairs programs. He was the Chief Medical Officer of Talecris/Grifols and he was also its VP of Medical and Clinical Affairs. During his tenure at Talecris, Dr. Klein was instrumental in creating a comprehensive safety and pharmacovigilance plan and helping the company gain a new neurological indication.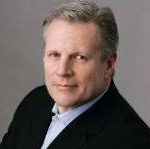 Richard Nordstrom
CEO, Liberate Ideas, Inc.
Richard has 30 years of life science communications experience and is recognized as an industry thought leader in health communications and patient engagement. He has led the development of countless programs around the world designed to engage patients and overcome the communication issues associated with low health literacy. He is the CEO of Liberate Ideas, Inc. Prior to his entrepreneurial endeavors in rare disease education and literacy; Richard led McCann Healthcare Worldwide as its global Chairman and Chief Executive Officer. McCann was the world's largest medical communications and advertising network.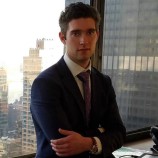 Steven Schwartz
Managing Director in the Founders Practice at CEO Quest
Steve is recognized as an innovation leader in the fields of risk management, cybersecurity, and personal data. As a Founding Member and Vice-Chairman of the International Personal Data Trade Association, he has been on the forefront of the movement to ensure appropriate protection and use of consumer data. Recently named "New York City's 2017 33 Under 33," Steve has personally consulted, managed and negotiated the risk management & insurance programs for worldwide, publicly-traded entities across 40 countries. A noted thought leader on the topic of risk management of cyber-related assets like personal data, he is often sought out to speak at the world's largest insurance conferences.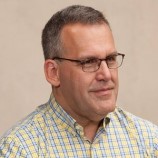 Robert Bausmith
Managing Director in the CEO Practice at CEO Quest
Bob has a diverse background as a serial entrepreneur, Fortune 100 executive, managing partner, enterprise systems architect, solution architect, sales engineer product development engineer, angel investor, and advisor to dozens of CTOs, COOs, CEOs, and Boards at companies of all sizes. As the Chief Enterprise Systems Architect for UnitedHealth Group in the early 2000s, he pioneered the use of Service Oriented Architecture to design an adaptive and scalable technology ecosystem for what is today the largest healthcare services company in the world. He is a co-inventor on three US patents.