Integrated Medical Sensors is one of 20 medtech startups chosen as finalists in the 7th annual M2D2 $200K Challenge. CEO Muhammad Mujeeb-U-Rahman recounts the journey of their innovation from inspiration to development to the Challenge finals.
What is the innovation you've entered in the M2D2 $200K Challenge?
IMS has developed the world's smallest wireless glucose sensor that requires no calibration, is user-insertable, and works for 30 days or longer. 
What inspired you to develop your device?
My mother suffers from diabetes and has lost a kidney. I saw her struggling with finger-pricking and wishing she could live her life the way she wanted, instead of being always overpowered by her chronic conditions. Her struggle with diabetes and other chronic conditions in general inspired me to pursue a simple and effective solution for continuous health monitoring. The graduate program in electrical engineering at Caltech really enabled me to pursue this idea, as the environment there was very conducive and supporting.
What are the most significant barriers you've faced and overcome? 
Developing a new solution starting from idea to design to implementation was a lengthy process that started in 2010. Being able to develop and keep a balanced team and a healthy work environment during this time was key. Also, this is a real multidisciplinary project and I had to learn many different fields (electrical engineering, chemistry, biology, materials science, mechanical engineering) to create first prototypes that would demonstrate the feasibility of my idea and attract experienced members to the project. I am glad that I could overcome these and many other similar barriers to be where we are today.
Can you share a "Eureka!" moment—a breakthrough in the development of your idea?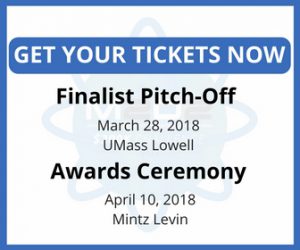 In summer 2014, we were developing a computer software to read our sensors from a new hardware setup. This was key development for moving to next steps. However, the development was quite challenging as the new hardware required lots of different knobs to be tuned. One Saturday evening, I left late and took my family to breakfast on Sunday to be able to relax a bit and think about a particular solution I was envisioning. After the breakfast, I took my kids to Caltech to show them the setup. As I was talking to them, I came up with an idea. I tested it right away and it worked! This was the first time I saw our whole system working together to sense glucose. I called my team and excitedly told them about the breakthrough.
If you win, what's next?
We are working diligently to push our system forward and to make it ready for human testing. This award will be a key in enabling us to do this. If we can do be ready for human testing within a year, we will be able to get important players in chronic disease management interested and start strategic partnerships for clinical trials and regulatory approval. This will ensure that our solution becomes a reality and reach the millions of people with diabetes and other chronic conditions, ease their burdens, and enable them to live their lives the way they like.
Learn more at integratedmedicalsensors.com 
You're invited to meet ALL the finalists in person at the two upcoming events that will conclude the Challenge:
Challenge Pitch-Off—Wednesday March 28 at 5:00 pm, University Crossing, 220 Pawtucket St., Lowell
Finalist Awards & Networking Event—Tuesday April 10 at 5:00 pm, Mintz Levin, 1 Financial Center, Boston
For more information and tickets, visit https://www.eventbrite.com/e/m2d2-200k-challenge-finalist-pitch-off-awards-ceremony-tickets-43307428685