The panel discussion will focus on innovation in spine surgery to improve clinical outcomes. Considering the complex spinal pathology, spine surgeons leverage different technologies and techniques to achieve a safe and efficacious clinical outcome. Researchers and clinicians with a multi-disciplinary background will share their scientific data with all spine specialists.
This event will tackle the following questions:
How will potential technologies overcome preexisting blocks to success? How close are we?
What are the barriers—what are the difficulties that need to be addressed before we see successful early intervention?
We expect a lively discussion between spine specialists and interactions with speakers from the panel. The latest developments, ranging from non-invasive treatment of degenerative disc disease to sophisticated ultra MIS intervention techniques for complex pathologies will be addressed. Reserve your space here.
Meet the speakers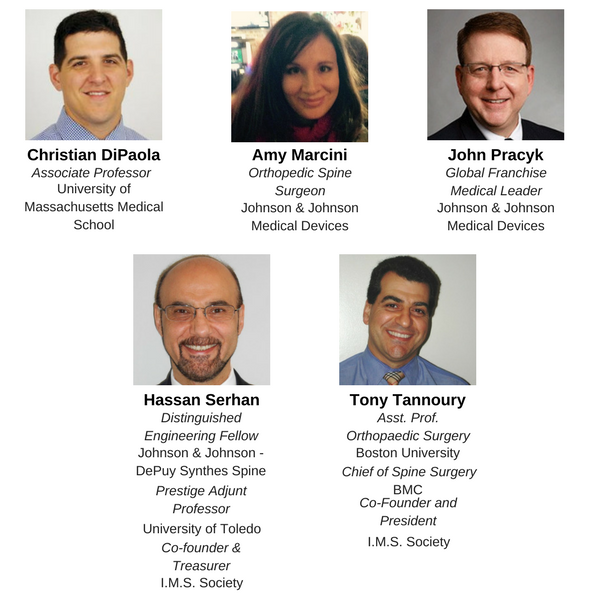 General Public $25 | Student/Academic $10