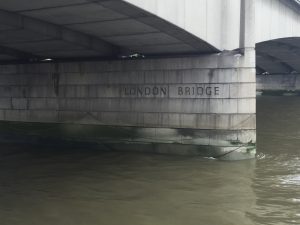 Today, the sky was overcast with more than just clouds and scattered showers. Half-way through the day, while perched atop a double-decker bus whizzing through the richest districts of London, Hayley read off the news that ISIS claimed responsibility for the attack on London Bridge and the subsequent shooting nearby. While it wasn't entirely surprising to anyone on board the bus, it still put a sour twinge in my mouth, at least. Before the trip began, the gloom cast by the attack on The Venue in Manchester made me anxious about my upcoming trip – a feeling that was hastily followed by guilt. What right did I have worrying about how this might impact my upcoming studies, when there were young children and teens who would never return home?
Given the wildly divisive – and honestly terrifying – state of the US at the moment, what the actual streets of London might look like frightened me. At home, I see so many Trump and Pence stickers still, am reminded, so often, of who is a threat to my existence and the existence and safety of my friends and loved ones, that I was afraid to see similar sentiments here. But in our first moments in the Underground, while we were struggling to buy our Oyster Cards for the rest of the week, I saw a tube worker writing on a whiteboard. It was a fairly simple notice, about the diverted routes and closed stations, but the end of the  message was more striking than the actual content.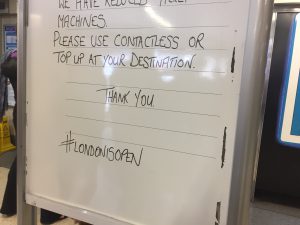 #LondonisOpen – it was the first time I saw the message, but not the last.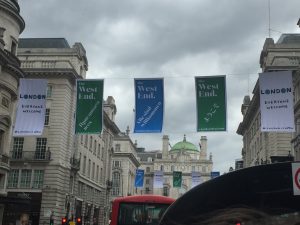 I'm not naive enough to believe the message is one that the entire country is standing behind, especially with the upcoming election, and the recent Brexit snafu. From keeping an eye on the international political landscape I realize there are plenty of politicians who spit as much vitriol as The Grand Orange, but seeing the city itself so hastily, and readily, painted in proclamations of unity and strength in the face of horrors – without casting blame, without shouting down someone and making a devil or a mockery of someone – was refreshing.