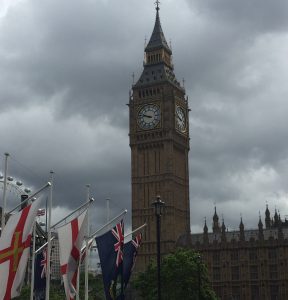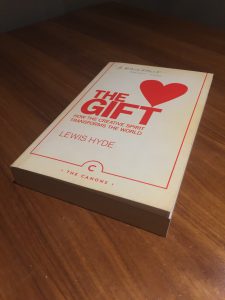 As most people know my favorite past time includes eating, drinking, and of course sleeping… emphasis on the sleep. I woke up today with a knock and a text "Are you up". Of course this isn't the hottest way to start ones morning especially on the first day getting ready to explore London. Waking up realizing I only have 15 minutes to get ready (Shout out to Sarah for waking me up) I got up,hopped in the shower, and hurried downstairs as fast as I could. Luckily I wasn't super late and we were able to go on the "Hop Off- Hop On" bus tour.
This tour was honestly a lot of fun, because not only was I able to get an incredible view of monumental sights, but great commentary on historical facts and sights. This tour was fantastic overall, which showed with my killer picture of Big Ben.  After a while, we hopped off the bus and started exploring Piccadilly Square, where there were tons of little shops and pubs. My favorite spot however was the book store which is my biggest weakness with reason being that  my "to read" list is far bigger than my "read" list (oops). I picked up one interesting book called "The Gift How The Creative Spirit Transforms the World" which talks about the "importance of creativity in our increasingly money-driven society."
I instantly gravitated to this book, because as a creative in a field that is of course very business and client heavy it seems to be hard to keep YOUR creative integrity. Don't get me wrong, I love design and typography but from talking to other professionals it seems that this is a common issue. I'm not necessarily nervous of this happening to me, but to neglect that this could happen isn't wise. I guess my goal with this novel is to read more, and understand bigger picture ideas so that I'm better prepped for the future.