So I have a confession, I have a secret love for Shakespeare. I knew that if I was going to study abroad in London, I would be taking a Shakespeare course. I have studied his work in the past but thought it would be incredible to be able to go to the globe theatre, go to Stratford upon Avon and really expand my knowledge to what I thought I knew about Shakespeare.
Part of the requirements for my course was to be open to different outlooks on the messages that Shakespeare want to portray in his work. My professor for this course was very passionate about his love for Shakespeare and he wanted us to embark on our own journey to challenge who Shakespeare was as a person and how we thought he used his words to portray that.
What I really enjoyed about this course is that we were able to see multiple plays and use the visual learning to help us better understand our work. Not to mention it was super exciting to see a play at the actual globe theatre.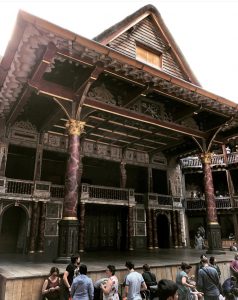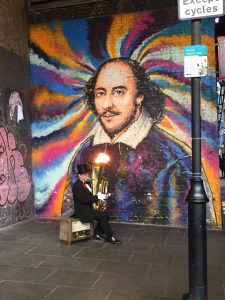 Here are some of the shows I was able to see at the globe:
King Lear 
Much Ado About Nothing
Othello
I was also able to see Antony & Cleopatra at the Barbican on my own which was amazing!
Midway through the program, I also went to Stratford-upon-Avon aka. Shakespeare's birthplace, which was a great experience. the town is so lively and riddled with the life of Shakespeare. We also got to were he and his wife, Anne Hathaway, were buried.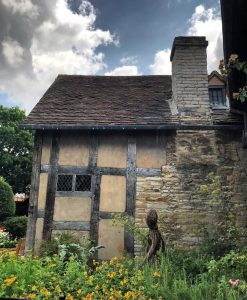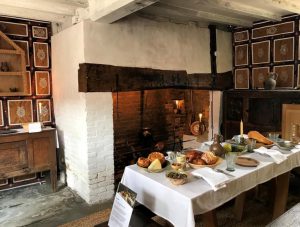 Overall, I had a great time embracing and learning about Shakespeare's life and his art. What I enjoyed most was being able to share my opinion and being able to put my own spin on it. Here are a couple of the projects I worked on while in my Shakespeare course:
Analysis of Richard III:
https://docs.google.com/presentation/d/1V2MOnTb0mqXho_qAt1y9Ftoj1sVZ0nZwNReZTqlEBwY/edit?usp=sharing
Analyzing Shakespeare's aspect of love:
https://docs.google.com/presentation/d/1g1oM1v5uRafs6FmbJICHcsPShUcwfKVtE6HC18jpzoA/edit?usp=sharing