So a big part of why I decided to study abroad in London is my love for fashion. London happens to be one of the biggest fashion capitals in the world and especially known for its streetwear. I wanted to get a chance to explore different street styles and also learn more about plus size fashion in a different cultural dynamic.
For those who aren't familiar with London Street style, Here are some examples: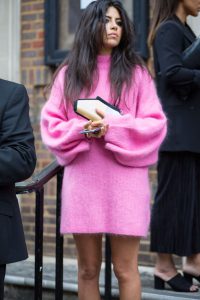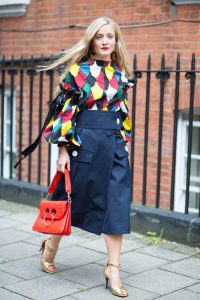 PHOTO: Fashionista/Chiara Marina Grioni
I definitely felt that fashion was so treated so differently here. People used fashion as an outlet for their emotions and expressions. You would find about 95% of people living in the city were very fashionable. their appearance was something that wasn't taken lightly.
With all the trendy clothes I was seeing, I was so excited to shop in this beautiful, fashion-forward city. Oxford Street was like the Rodeo Drive London. High-end companies like Burberry, Oscar de la Renta, etc. to popular affordable brands like Zara, Primark, Top Shop, and many more.
With all of these great stores, I was surprised to find that there weren't a lot of options for plus size people. I was so accustom to being able to find clothes that I enjoyed wearing effortlessly.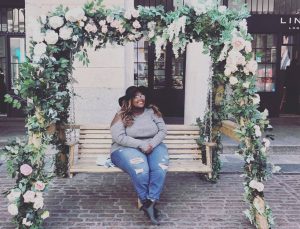 So while I was in London, I decided to embark on a personal project on researching both high end and affordable options for trendy plus size men and women.