4 July 2017 (Yup, I spent my 4th of July in class and then at the science museum!)
I was at Imperial College because of a Nuclear Power Conference going on. It was quite interesting to hear about the scheduled closings of many old reactors as well as the hope to build new ones. After the conference, I decided to go to the Science Museum since it was down the street. There are three free museums on that street: the Science Museum, the Natural History Museum, and the Victoria and Albert Museum.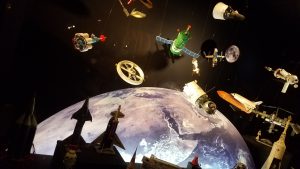 A toy space display within the Space exhibit. The exhibit includes information on planets and spacecrafts. You can learn about our solar system and planets outside of it, specifically the ones that could imitate the living conditions of the Earth. There's lots of history about space missions and their related astronauts and spacecraft.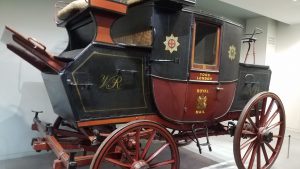 The next exhibit is about how steam and other industrial inventions have evolved our lifestyle. There's models and artifacts of everything from transportation to household items.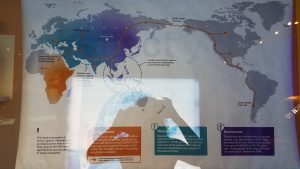 On the second floor was an exhibit all about human beings and their makeup, physically and mentally. You could learn about our ancestors as well as fears and memory. It's a very interactive exhibit as you learn more about what makes you an individual.
Oh don't forget to check the gift shop for some merchandise with astronomical puns that just add up to a chemically inducing laugh. (I tried)
6 July 2017 (Sorry nothing special on the 5th! I had some physics learning to do since I would be out to a theatre this night)
I've made it a thing to spend at least 2 hours in the area of a social programme before the programme starts. It gives me time to explore shops, restaurants and see street magic!? (check my Facebook for that video)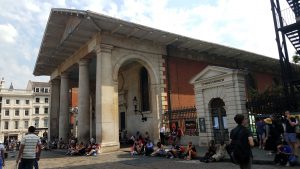 Covent Square is a nice place to shop and eat. There's high end stores and more local stores. Still pretty pricey I will warn. There's a nice artisans market within the main building of arches, and there's other stalls of souvenirs. It reminds me a bit of Faneuil Hall. I loved it, especially the gelato I got at Venchi. ( one scoop lemon and  one scoop raspberry, not too sour or sweet). But yeah, there were street performers in quite a few spots.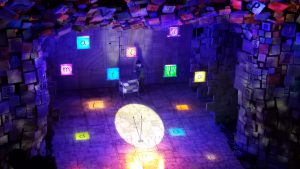 Cambridge Theatre! Matilda the Musical! It was so amazing to see one of my favorite movies on stage. It was different enough from the book and movie to definitely be loved on its own, but it still had the magic and strength of books. Even if you didn't enjoy the movie or book, I wouldn't pass up the opportunity to see the musical. The children are really talented and cute. Plus it is pretty hilarious and Miss Honey's backstory is so much more deeply intertwined within the plot!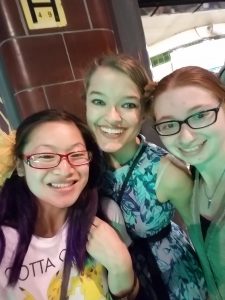 Richmond University friends who are also part of the AIFS study broad program!
7 July 2017- Westminster Area
I did plan to go into Westminster Abbey, but it was a bit too late for the price. I plan to try again though. I did get to see horses though, so stay tuned for that!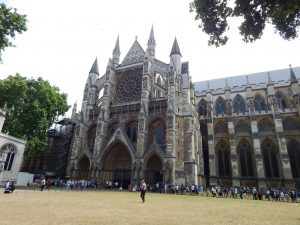 Westminster Abbey is a beautiful building. I can't wait to see the inside sometime! Outside is many a place to sit and enjoy the abnormal sunny weather of London. (surprisingly it only rained once so far, and that isn't until the following week of this trip to Westminster). The queue wasn't bad for the building, but by the time I got out of class and to the front, it wasn't worth the money for maybe 30 minutes of walking around in the building. Instead I decided to go see the Horse Guards since they're only there until 4:30 pm.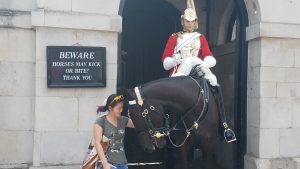 I actually got to see the changing of the guards. That was a fun surprise. (Check Facebook for the video). People were hesitantly going up to the horses to get pictures. Actually, no one had really pet them. Of course when I went up, the new horse was very friendly and decided it was going to headbutt me until I pet it. How could I resist? In other words, I unintentionally started the queue for a petting zoo. Oops, not sure how happy the guard was of that, but I left to go explore inside the building. To the Household Cavalry Museum!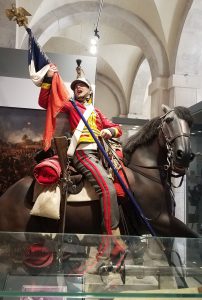 Yup, if you walk through the courtyard of the Horse Guards, you'll see signs for the Household Cavalry Museum. For 7 pounds (adult ticket), you can have a hour and half video tour within a nice air conditioned building! There's a lot of history held in that museum and through audio recordings you learn of the pride that each of the cavalry members hold.
Everything I've been doing and plan to be doing, honestly don't take that much planning. Well you do have to by tickets ahead of time, but it's easy to find stuff to do in the area before the show starts.
SPOILER! Next up is Bath, London. See you there! (or then? I'm very behind)